58 Chinese crew members aboard quarantined German cruiser test negative for COVID-19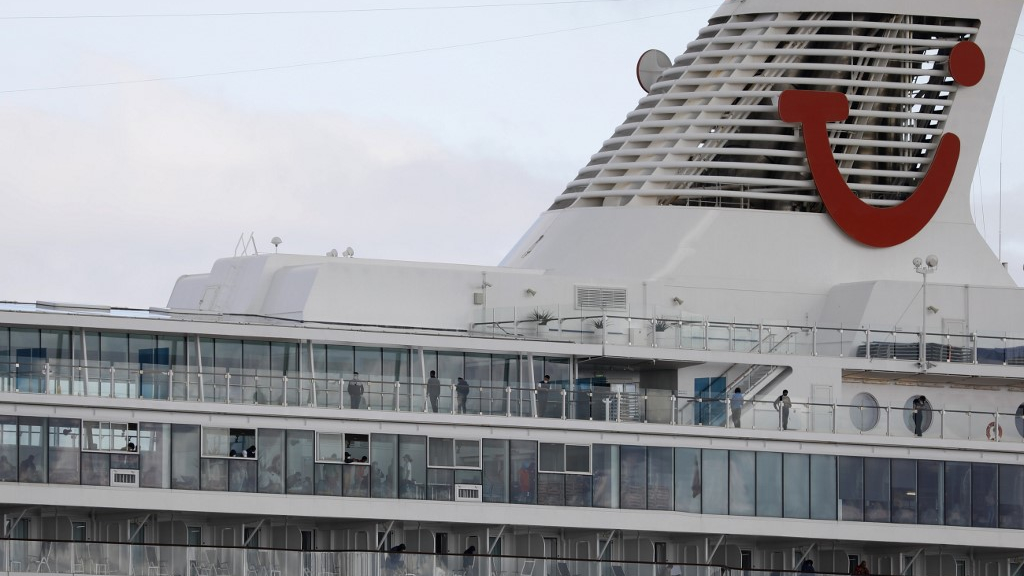 Photo: AFP
All 58 Chinese crew members aboard the cruise ship Mein Schiff 3 of the German tourism giant TUI have tested negative for COVID-19, according to local media reports on Wednesday.
The Chinese Consulate-General in Hamburg said it was monitoring the situation of Chinese nationals and has provided 58 Chinese crew members with anti-epidemic materials.
Mein Schiff 3 was being used to ferry 2,899 TUI employees and crew members home amid the closure of cruise ships and the usual means of transport in much of Europe.
On April 28, the vessel docked at the German North Sea port of Cuxhaven with more than a dozen crew members showing flu-like symptoms.
So far, nine people on board have tested positive for COVID-19 and are currently under quarantine.