Protesters start fires outside Hong Kong police station, police warn of possible dispersal operation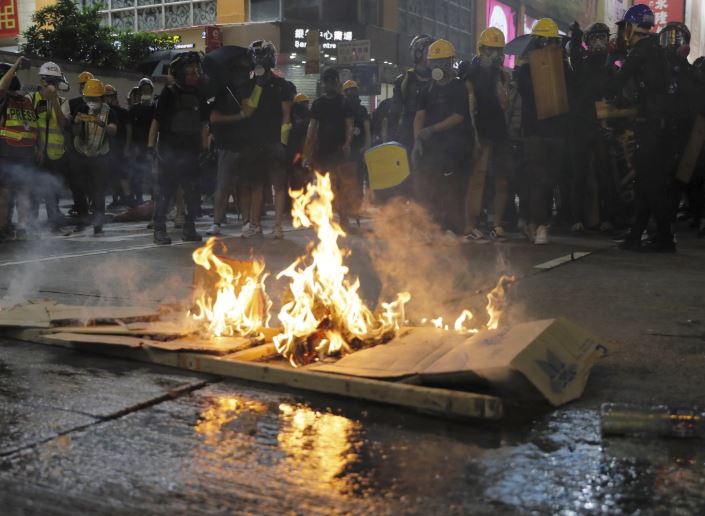 Hong Kong protesters surround police station. (Photo: AP)

HONG KONG, Sept. 7 (Xinhua) -- Some radical protesters surrounded a police station in Hong Kong's Kowloon area and started fires outside it on Saturday night, leading to the police warning of a possible dispersal operation.
Protesters besieged Mong Kok Police Station and aimed laser beams at police officers, forcing the police station's report room services to be suspended.
They set up barricades, occupied nearby carriageways and caused serious obstruction to the traffic.
Some protesters even started fires outside Mong Kok Police Station, posing a serious threat to the safety of everyone on the site, the police said.
The police warned the protesters to stop their illegal acts and leave immediately.
"Having given repeated warnings to the protesters but in vain, the police officers may deploy appropriate force to disperse the protesters," the police added.