Podcast: Story in the Story (7/25/2019 Thu.)
People's Daily app
1563987938000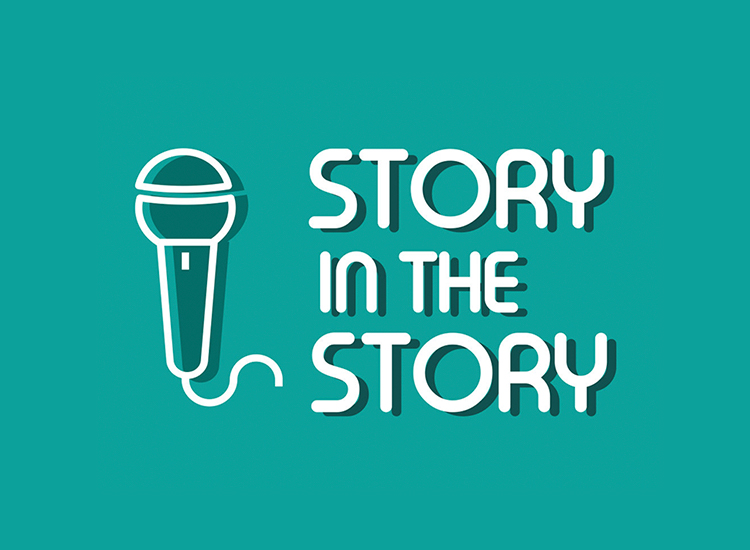 From the People's Daily app.
And this is Story in the Story.
Paying a bride price and offering dowry has long been rooted in Chinese marriage, especially in rural China, as a sign of good will from the groom's family.
Decades ago, the bride price was merely a symbolic gift, and could be something as mundane as a thermos flask or some bedding. Later, it became a standard "three rounds" - a watch, a bicycle and a sewing machine. In the 1980s, the preference was for electrical equipment such as a TV, refrigerator or washing machine.
But today, hard cash is expected, and for many families, a car and an apartment have become a must. The tradition has now strayed away from its original purpose and left many rural families facing financial ruin.
Today's Story in the Story looks at what the government does to try to curb surging bride prices.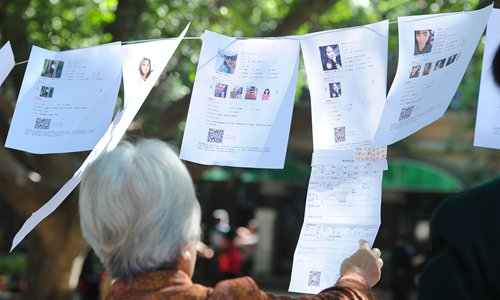 A mother in Nanning, South China's Guangxi Zhuang Autonomous Region, browses information on women, one of whom she hopes will be her son's future wife. (Photo: CFP)
Getting a wife for a son may take a family years of saving and drag them into crushing debt. Though paying a bride price is no longer normal practice in many developed cities, the price in rural China has soared dramatically.
Rural matchmakers are believed to have played a crucial role in causing costs to spike. Some take 5 to 10 percent in commission, which gives them incentive to inflate prices.
Matchmaking is still an essential part of the marriage process in rural China. They are entrusted with the job of matching couples and navigating complex customs to finalize an agreement between two families on bridal dowries and ceremonial details. The opinions of professional matchmakers are widely respected.
Cai Zhenying, a matchmaker in Yujiang district in Yingtan, East China's Jiangxi Province, was left shaken after watching a video in which a groom quarreled with his bride on their wedding night and beat her to death over the 200,000 yuan ($29,082) in betrothal gifts that his parents had been saving for 10 years.
For the first time, Cai had doubts about the work she had been doing as a matchmaker in the village over the past 15 years. Just a day earlier, she had sealed a deal for a betrothal price of 300,000 yuan.
Betrothal money is a traditional prerequisite for marriage, especially in rural China.
Local betrothal gifts range from 100,000 yuan to 400,000 yuan, with an average of 250,000 yuan, nearly double that of five years ago, and equivalent to 21 years' income for a local farmer, said Yang Zanmei, president of the women's federation in Yujiang.
Many matchmakers take advantage of the lack of information between the two families to arbitrarily raise bride prices in order to collect a higher commission.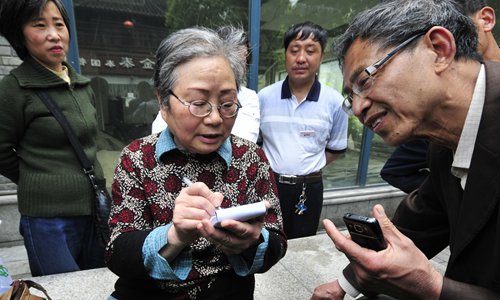 A matchmaker (center) in Jiaxing, East China's Zhejiang Province, writes down information from parents seeking a spouse for their children in April 2011. (Photo: CFP)
The Central Committee of the Communist Party of China and the State Council jointly released a document in February, calling for a curb on indecent rural marriage social customs and sky-high bride prices.
In April, the Yujiang district government and the local women's federation and the justice bureau jointly established the first matchmaker training class, aiming to curb the practice of imposing high bride prices through correcting the values of matchmakers and to ensure matchmakers play a healthier role in the marriage process.
Cai also attended the training. "The matchmakers in my village all came to the lectures because it was closely related to our profession," said Cai.
"It wasn't until I came to the training class that I realized the knock-on effect of sky-high bride prices," Cai said.
The local government also plans to get matchmakers registered and set up associations for them to further regulate matchmakers' actions.
The main purpose of the training course is to get matchmakers to correctly understand the essence of bride prices, understand the harm that sky-high prices do, and establish good and correct professional ethics, said Ma Junfeng, a judge with Yujiang district people's court who has been researching the issue for three years.
Li Yinhe, a prominent Chinese sexologist, was cited by chinanews.com in a report in May as saying that the surge in costs is essentially equivalent to a "mercenary marriage," especially when the money is not spent on the couple but goes into the wallets of the bride's parents.
The imbalanced gender ratio, coupled with the impact of social customs and market rules, make it difficult to fundamentally solve the problem in the short term, Li commented.
Zhao Qingjie, a professor at the China University of Political Science and Law, was cited in a report in China Youth Daily in May as saying that sky-high bride prices are not only an economic problem, but also related to education, social security and the gap between rich and poor.
He sees the root of the solution in developing the rural economy. Only by raising farmers' incomes and eliminating the gap between rural and urban incomes can the problem be directly improved, he said.
(Produced by Nancy Yan Xu, Elaine Yue Lin, Brian Lowe, Lance Crayon and Chelle Wenqian Zeng. Music by: bensound.com. Text from Global Times.)