Chinese vaccine to arrive in Sao Paulo
Global Times
1605702174000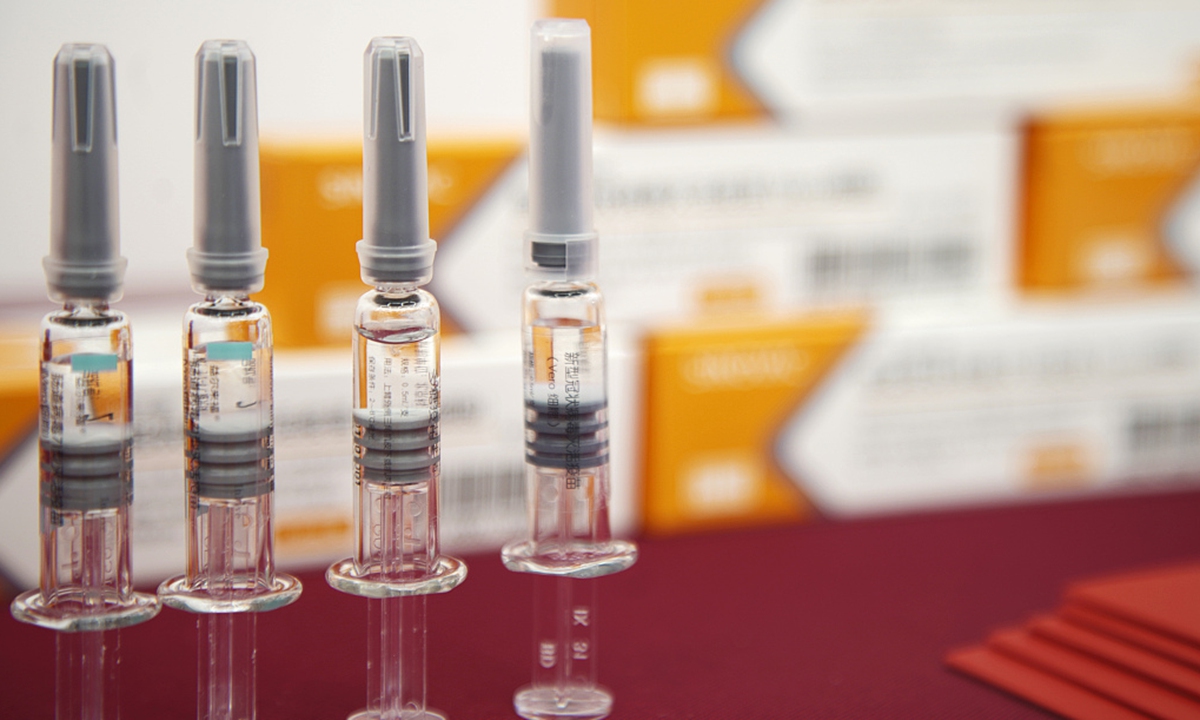 The first batch of a COVID-19 vaccine candidate, developed by Beijing-based Sinovac Biotech (SINOVAC), has finally left for Sao Paulo, Brazil. This is believed to be a positive sign of the two sides' agreement on SINOVAC providing the South American state with 46 million doses of the vaccine, following Brazilian president's opposition to the purchase and the suspension of clinical trials on the vaccine in Brazil caused by the suicide of a volunteer.

The 120,000 doses of the SINOVAC-developed inactivated vaccine, CoronaVac, is expected to arrive in Sao Paulo on Friday, the Global Times learned from the company on Wednesday.

The company said that the batch of vaccines will not be used on the population until it is registered with Anvisa, Brazil's National Health Surveillance Agency.

The registration could probably be completed after a midterm report on Phase-III clinical trials, which would hopefully come out by the end of the year, the Global Times learned from SINOVAC.

SINOVAC on Tuesday released a report in The Lancet on its Phase-I/II clinical trials on CronaVac in Suining, East China's Jiangsu Province. The report said that data of the trials showed that the candidate CoronaVac was well tolerated and induced humoral responses against the novel coronavirus, which supported the approval of emergency use of CoronaVac in China, and three phase-III clinical trials that are ongoing in Brazil, Indonesia, and Turkey.

Later this month, Brazilian medical institute Butantan, which is SINOVAC's partner in clinical trials in Brazil, would also receive an initial quantity of 600 liters of raw material to start production in the institute, media reported citing the institute director Dimas Covas.

The government of Sao Paulo signed a contract on September 30 to receive 46 million doses of CronaVac from SINOVAC as early as January 2021.

However, Brazilian President Jair Bolsonaro said on October 21 that Brazil would not buy the Chinese vaccine, which experts took as a result of the domestic political situation and influence from the US.

SINOVAC's clinical trials on CronaVac were also suspended for two days earlier this month over the death of a local volunteer, which turned out to be a suicide and not related to the vaccine.