China rebukes Pompeo's claim on China-EU Investment Agreement
People's Daily app
1609934969000
The China-EU Investment Agreement is mutually beneficial and will bring great significance to China-EU economic and trade cooperation, China's Ministry of Foreign Affairs spokesperson Hua Chunying stressed at a press briefing Wednesday.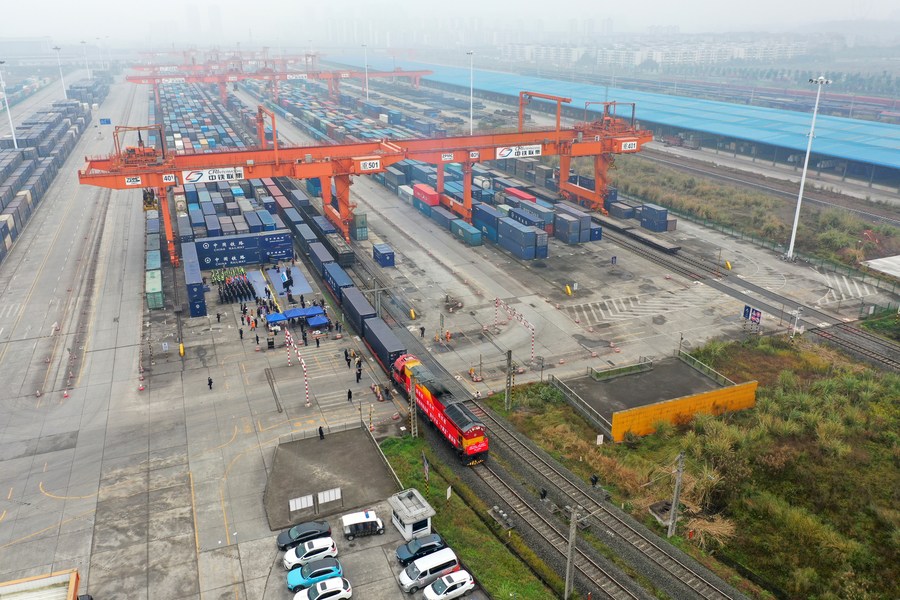 US Secretary of State Mike Pompeo was reported to have called the agreement a "weak" deal that failed to protect European workers from the predation of the Communist Party of China.
"If the China-Europe Investment Agreement cannot protect European workers, Hua said, "How can the US protect European workers by imposing tariffs on some imported products from European countries?"
Hua emphasized that China and the EU have concluded negotiations on the agreement after more than seven years of joint efforts and have reached a balanced, high-level and mutually beneficial investment deal.
In difficult times as an epidemic devastates the global economy, the agreement would help promote a global economic recovery, uphold multilateralism and defend an open, rules-based world economy, Hua asserted.
"China is ready to continue active cooperation with all parties including the EU," she said. "We will make the pie of common interests bigger and achieve a higher level of mutual benefit and win-win results."
Chinese and European leaders announced that the two sides have completed investment agreement negotiations as scheduled on December 30, 2020.
(Compiled by Peng Temin)