Chinese Ambassador Cui Tiankai calls for people to believe in science and facts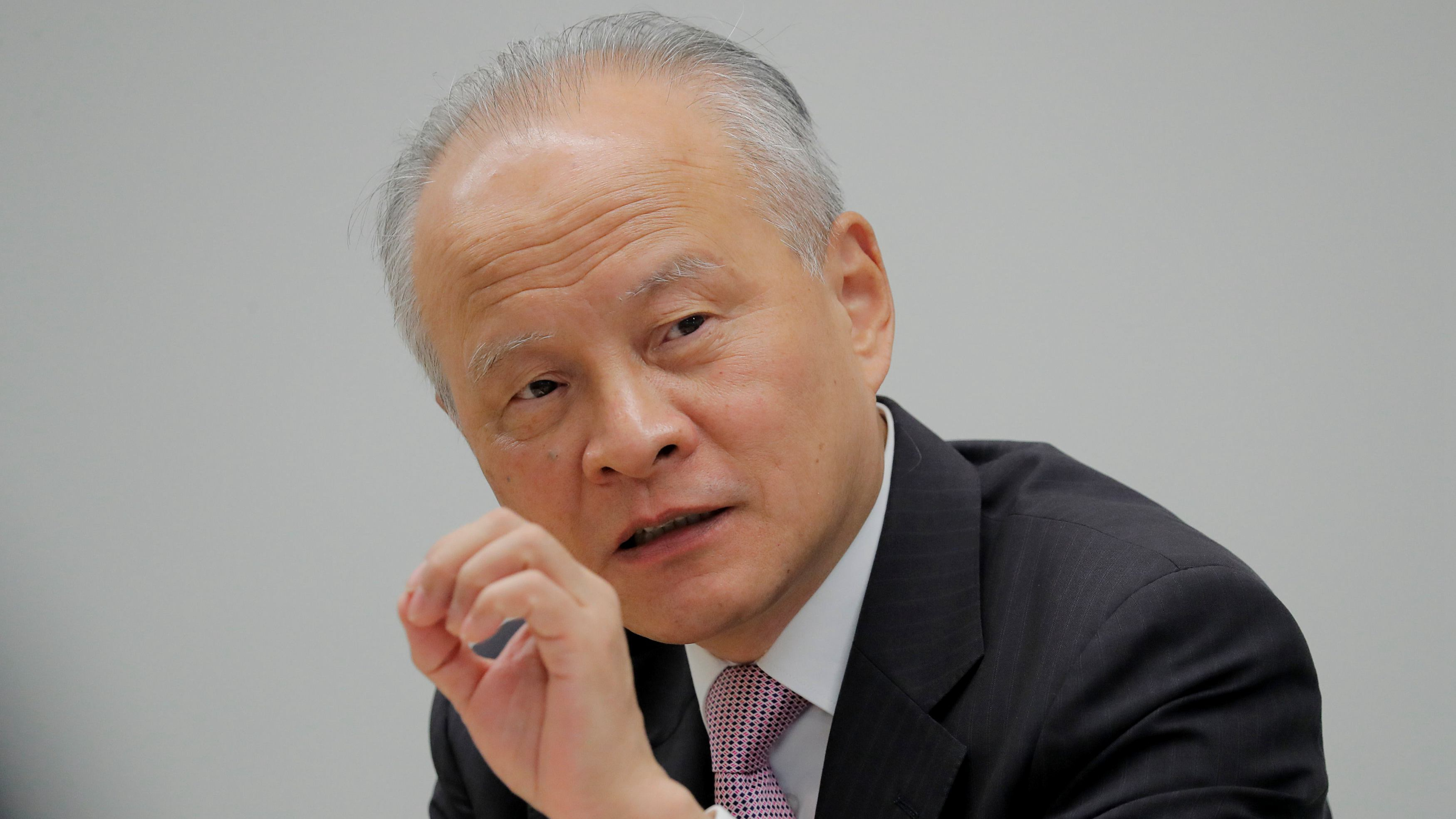 File photo of Chinese Ambassador to the United States Cui Tiankai. (Photo: CGTN)
The place where the virus was first reported may not be origin of the virus, Chinese Ambassador to the United States Cui Tiankai said on Tuesday during a CCTV interview.
Cui made the remarks when he answered a question about a report that a U.S. city mayor claimed that he contracted the novel coronavirus in November.
The scientific community generally believes that the COVID-19 disease emerged from nature rather than in a laboratory, said Cui, calling for people to believe the facts and believe the science.