World Mental Health Day: China helps COVID-19 survivors recover from mental trauma
People's Daily app
1602405565000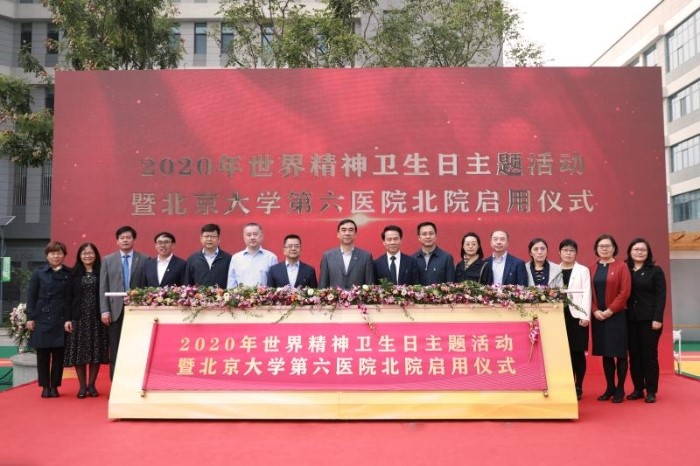 On Saturday, World Mental Health Day, China promoted campaigns to care for COVID-19 patients' mental health and support traumatized survivors in their recoveries.
"There are more than 80,000 COVID-19 patients in China, among which some 50,000 are in Wuhan. About half of the survivors haven't returned to a normal mental state. Some of their families can't accept them," says Lu Lin, fellow of Chinese Academy of Sciences and headmaster of Peking University No.6 Hospital. He noted that COVID-19 survivors are not contagious after being cured, and called for people to accept them.
The National Health Commission will expand pilot centers for mental healthcare and endeavor to build a society-wide service network.
Chinese mental health workers contributed greatly during the COVID-19 outbreak. Over 600 psychotherapists from all over the country provided online consulting services for citizens in Hubei Province. The Ministry of Education built a mental healthcare hotline for students and overseas Chinese.
According to research data, 31 provinces in China have set up 667 psychological support hotlines based on public mental health institutions. A total of 7,472 counselors have answered 630,000 phone calls as of September 24.
When cluster epidemics broke out in Beijing and Jilin, Xinjiang, and Liaoning provinces, the National Health Commission also dispatched experts to guide psychological intervention and training there.
Ai Ping from Wuhan Mental Health Center offered to be the head nurse at the mental health department of Jinyintan Hospital, one of the most severe spots during the outbreak in Wuhan. Despite the risk that her mask and goggles could be torn away by mental patients, she fulfilled her work to care for patients.
Shi Chuan, chief of psychological assessment center at Peking University No.6 Hospital, went to Wuhan to set up mental health centers. Many frontline medical workers suffered anxiety, insomnia, guilt and even breakdowns during the early part of the outbreak when it was unpredictable, when they couldn't see their families for long, and when patients died. "We played hypnotic music, offered therapeutic virtual reality videos and got them to do pottery to sooth them," says Shi Chuan.
Lu Lin went to Wuhan with his team in March. They surveyed patients and medical workers, and formulated plans for psychological intervention in more than 20 hospitals.
(Compiled by Wang Qin)