Kuwait
People's Daily
1560496538000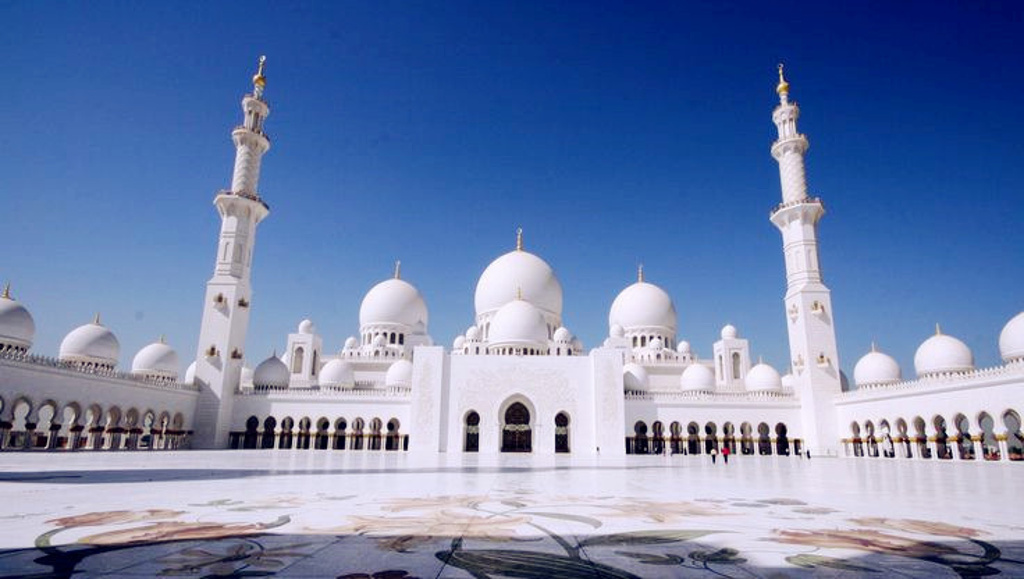 In the 7th century, Kuwait was part of the Arab empire. In 1710, the al-Sabah family from the Anaiza tribe living in the Arabian peninsula moved to Kuwait. In 1756, they took power and established the emirate of Kuwait.
It became a county of Basra province in the Ottoman empire in 1871. It became a British protectorate in 1939 and it became a member of the league of Arab states and the United Nations in the same year.
It was invaded by Iraq on August 2, 1990 and restored to the motherland on February 26, 1991.
FACTS
Name: The State of Kuwait
Capital: Kuwait
Area: 17,818 square kilometers
Population: 4.43 million, about 30% are Kuwaiti.
National Day: February 25 (National Day, is the eleventh emir enthronement day).
Administrative districts: The country has divided into six administrative provinces: Hawari province, Ahmadi province, Jahala province, Farwaniya province and grand Mubarak province.
Religion: Islam is the state religion. 85% of the residents believe in Islam, of which 70% are Sunnis and 30% are Shias.
Major language: Arabic
Membership in: United Nations, The League of Arab states, Gulf Cooperation Council.
Resources: abundant oil and natural gas reserves. With 14 billion tons of proven oil reserves, it ranks sixth in the world. Natural gas reserves are 1.78 trillion cubic meters, ranking 18th in the world.
Military: Compulsory military service is implemented, with a period of two years for conscription (one year for college students) and 14 years for reserve service. It now has 24,754 troops.
Education: Free education is provided in Kuwait. Primary schools, junior middle schools and senior high schools all have a four-year system. The government attaches great importance to literacy. A compulsory literacy law was promulgated in 1982, and 62 literacy centers have been set up, with the illiteracy rate less than 10%.
SECOND PART: ECONOMIC AND POLITICAL ASPECTS
ECONOMIC:
The oil and gas industry is the main pillar of the national economy in Kuwait. It's output value accounts for 45% of the GDP and 92% of the export revenue. In recent years, the government has focused on developing the petroleum and petrochemical industries. It emphasizes the development of diversified economy, focusing on the development of finance, trade, tourism, exhibition and other industries, and puts forward the vision of 2035 to build Kuwait into a regional commercial and financial center, giving play to the important role of private enterprises in Kuwait's economic development, ensure the comprehensive and balanced development of people's lives, and realize social justice. The key economic data for 2018 are as follows:
GDP: $138.7 billion
Per capita GDP: US $31,200
Economic growth rate: 1.5%
Total foreign trade: $107.1 billion
Exports: $71.9 billion
Imports: $35.2 billion
Foreign exchange reserves: $37.1 billion
POLITICAL:
Kuwait is a monarchical emirate. The emir is the head of state and supreme commander of the armed forces. All laws and treaties and agreements with foreign countries shall be ratified by the emir.
Kuwait advocates safeguarding national independence, national sovereignty and territorial integrity, developing national economy and implementing a high welfare system. After the gulf war, Kuwait quickly began the post-war reconstruction work, strengthened the national defense construction, gradually promoted Kuwaiti government and economic institutions, and relaxed the restrictions on the opposition.
Kuwait bans all political parties. At present, the ruling position of the Sabah family is firm, the political situation is relatively stable and the security situation is good.
Head of State: Sabah al-Ahmed al-Jaber al-Sabah ascended the throne on January 29, 2006 as the 15th emir.
Prime Minister: Jaber al-mubarak al-hamad al-sabah
Crown Prince: Nawaf Al-Ahmad Al-Jaber Al-Sabah
THIRD PART: RELATIONSHIP WITH CHINA
China and Kuwait established diplomatic relations at the ambassadorial level on March 22, 1971. The friendly relations between the two countries in the fields of politics, economy, culture, and military have ever since gained a steady development
Political Relations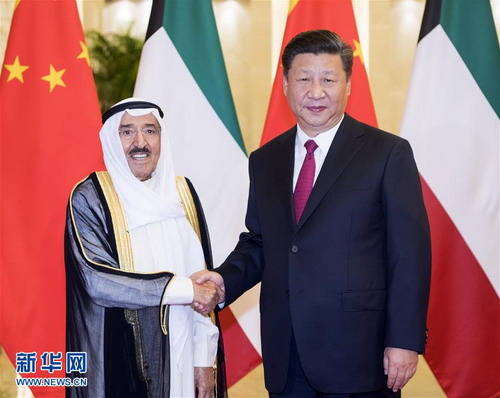 The relations between China and Kuwait have been developing smoothly since the establishment of diplomatic relations. Both countries share identical or similar views on many major international and regional issues, constantly rendering sympathy and support to each other. During the Gulf Crisis in 1990, China resolutely opposed Iraq's invasion and occupation of Kuwait and demanded that Iraq should withdraw its troops from Kuwait and restore and respect the independence, sovereignty and territorial integrity of Kuwait. After the Gulf War, China has reiterated on many occasions its firm support for the independence, sovereignty and territorial integrity of Kuwait as well as Kuwait's just demand for settling the issues left over from the Gulf War.
Economic and trade Cooperation and Trade Relations
China and Kuwait began direct civil trade as early as in 1955. Since the establishment of diplomatic relations between the two countries, bilateral economic and trade exchanges have become more frequent, and bilateral trade volume has been on the increase. The trade volume between China and Kuwait in 2008 was US$6.78 billion, of which the Chinese export was US$1.74 billion, and import US$5.04 billion. Kuwait has been the largest supplier of preferential official loans to China among Arab countries. From 1982 till now, the Kuwait Fund for Arab Economic Development had provided China with US$ 810 million of loans on favorable terms. In 1998, the Kuwaiti Government donated a total of US$3 million of cash to the Chinese Government when China suffered from serious floods.
Economic and trade agreements signed between the Chinese and Kuwaiti governments are as follows: Agreement on Trade (1980), Agreement on Promotion and Protection of Investment (1985), Agreement on Establishing Joint Economic and Trade Committee (1986), Agreement on Avoiding Double Taxation (1989) and Agreement on Economic and Technical Cooperation (1989).