Chad
People's Daily
1556006798000
Note: This column mainly includes countries along the Belt and Road and countries that have signed cooperation agreements with China on Belt and Road Initiative.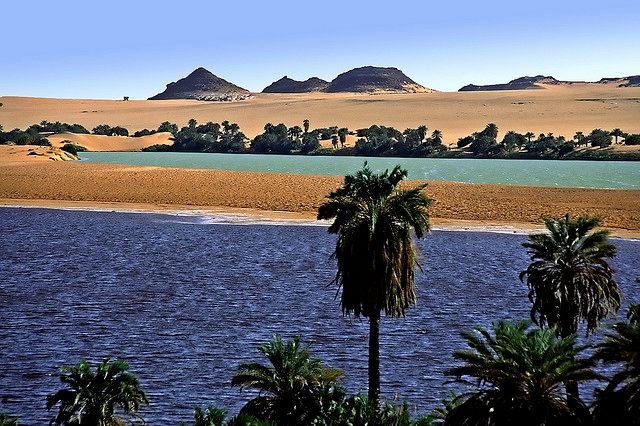 File photo: CGTN
Full name: Republic of Chad

Capital: N'Djamena
Population: 14,900,000
Area: 1.284 million square kilometers
Major languages: French, Arabic
Life expectancy: 44 years
Still a state largely dependent on animal husbandry, Chad is one of the latest developed countries in the world, with 40% of its population living below the poverty line.
The economy revolves around agriculture, minerals and petroleum, with cotton the main cash crop.
The 2017 economic indicators are as follows:
Currency: FCFA
Gross domestic product: $10 billion.
Per capita GDP: $671
Economic growth rate: 3 percent
Head of State: Idriss Deby Itno

Itno was re-elected for a fifth term as Chad's head of state in April 2016.
Prime Minister: Albert Pahimi Padacke
After Itno took office, the multi-party system was implemented. The National Assembly is the highest legislative body with 188 seats for a term of five years. Mouvement Patriotique du Salut (MPS), established on March 11, 1990, is the ruling party.
Relations with China:

In 2006, China and Chad signed a joint communique in Beijing to resume diplomatic ties.
Since the resumption of ties, China has helped Chad in implementing infrastructure projects and expanding cooperation on agriculture as well as energy exploration and exploitation.

The two countries carried out smooth economic and trade cooperation.

In April 2010, China–Chad Joint Commission on Commerce and Trade met for the first time in N'Djamena, lauded as a 'milestone' by taking relations 'into a new era'

In September 2011, Chad's first oil refining and chemical engineering project, N'Djamena Refinery, which was contracted by the CNPC, officially started operations.
In 2017, the bilateral trade had reached $335 million, a 60.71 percent increase compared to the year before. Chad's import volume was $220 million, mostly mechanical, electrical and chemical products, and crude oil and cotton were the main exports.
New achievements were also made in cultural and educational cooperation.

Since 1976, China has offered scholarships to Chad students majoring in agriculture, medicine, hydropower, petrochemical, architecture, etc.

Since 1978, China has continuously sent medical teams to Chad, a total of 13 batches with 142 medical personnel have been sent out. A China-aid anti-malaria center has also been set up in Chad, and 12 other medical personnel work in the China-Chad Friendship Hospital.

In 2013, cultural cooperation agreements were signed between China and Chad.
In 2018, Chinese President Xi Jinping and Chadian President Idriss Deby witnessed the signing of bilateral cooperation agreements, highlighting China's assistance to Chad in infrastructure, energy exploration and exploitation, industrialization, counter-terrorism, and maintaining peace and stability.