Costa Rica
People's Daily
1562249586000
Costa Rica is located in Southern Central America. On its east is the Caribbean sea, on its west is the Pacific Ocean, on its north is Nicaragua, and on its southeast is Panama. The coastline is 1,200 kilometers long. It was originally a native American settlement. It was annexed as a Spanish colony in 1564. Independence was declared on September 15, 1821. It joined the central American federation in 1823 and withdrew in 1838. The republic was founded on August 30, 1848.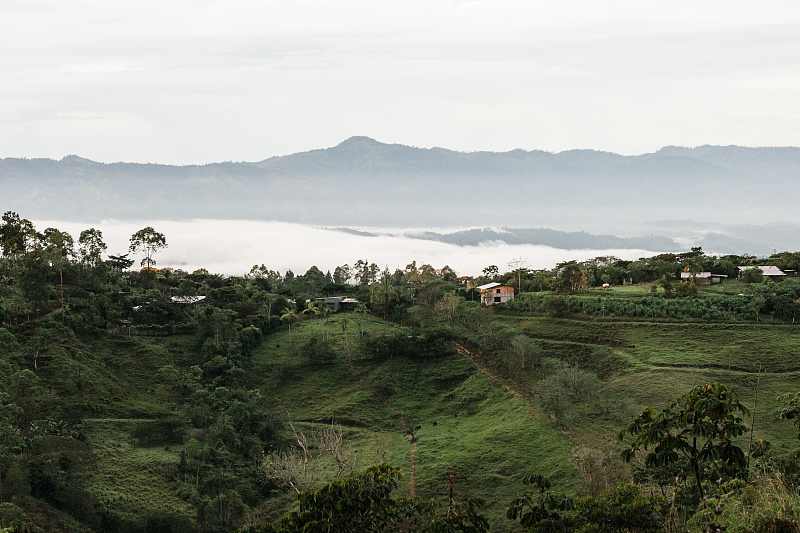 (Photo: VCG)
FACTS
Name: The Republic of Costa Rica, La República de Costa Rica
Capital: San Jose, with an area of 4,966 square kilometers, has a population of 1.42 million. The average temperature of the hottest month (July) is 21 ~ 27°C, while that of the coldest month (January) is 9 ~ 26°C.
Currency: Costa Rica Colon (CRC).
Population: 4.947 million people (2018).
Ethnic groups: White and Indo-European people account for 95%, black people for 3%, native American Indians for 0.5% and other ethnic groups for 1.5%.
Religion: 95% of the residents are Catholic.
National Day: Independence day, September 15
Major languages: Spanish
Head of state: President Carlos Alvarado Quesada, inaugurated on May 8, 2018, for a four-year term.
Administrative Divisions :The country is divided into 7 provinces, with 81 counties and 421 districts. The provinces are: Guanacaste, Arajuela, Heredia, Catago, San Jose, Limon and Pantarenas.
Total labor force (2018): 2.278 million and an employed population of 2.063 million.
National poverty rate: 20.5 percent.
Extreme poverty rate: 6.3 percent.
Average life expectancy: 80 years
Birth rate: 14.31 per thousand
Neonatal mortality rate: 4.62 per thousand.
ECONOMIC:
Costa Rica 's economic development is among the best in Central America. Foreign trade, tourism and service industries play an important role in the national economy. The government has actively carried out fiscal and tax reform, opened up telecommunications, insurance and other sectors to the outside world, developed high-tech industries, developed and utilized renewable energy and clean energy, and made efforts to expand exports and attract foreign direct investment. Costa Rica has an open trade policy, and has signed free trade agreements with the United States, China, Mexico, Chile, Peru, five Central American countries, Dominica, Singapore and the European Union, and has trade relations with more than 50 countries or regions in the world. Foreign trade plays an important role in the national economy. It mainly exports electronic chips, integrated circuits, textiles, bananas, pineapples, coffee, medical devices, processed foods, machinery and electronic accessories. Its mainly exports to the United States, China, the European Union and its Central American neighbors. It mainly imports raw materials, consumer goods, fuels, lubricants and capital goods, and mainly imports from the United States, the European Union, Venezuela and Mexico. In 2018, Costa Rica 's exports and imports reached $11.68 billion and $17.24 billion respectively, up 6.9 percent and 7.3 percent year-on-year. The economy grew by 2.7 percent in 2018.Key economic data for 2018 are as follows:
GDP: $60.126 billion
Per capita GDP: $12,000
GDP growth rate: 2.7%
Unemployment: 11.95%
Inflation: 2.03 percent
POLITICS:
Costa Rica pursues a foreign policy of peace and neutrality, supports the principles of self-determination and non-interference in internal affairs of all countries, attaches importance to developing traditional friendly relations with Latin American countries, actively promotes regional economic integration, and supports the establishment of the free trade area of the Americas. It was elected as a non-permanent member of the UN security council for three times (1974 ~ 1975, 1997 ~ 1998 and 2008 ~ 2009), and was a member of the UN human rights council from 2012 to 2016. From January 2014 to January 2015, it served as the rotating chair of the community of Latin American and Caribbean states. It now has diplomatic relations with 154 countries. The current government was established in May 2018.
RELATIONSHIP WITH CHINA
In 2013, the practical cooperation in various fields between China and Costa Rica further progressed. The two countries had frequent high-level exchanges. From June 2 to 4, President Xi Jinping paid a state visit to Costa Rica. During the visit, he held talks with Costa Rican President Laura Chinchilla Miranda and met with President of the Legislative Assembly Luis Fernando Mendoza Jiménez. He also met with Mayor of San José Johnny Araya Monge and received the "Key of the City". Eight cooperation documents were signed between relevant departments of the two sides in business, quality inspection and other fields. In November, Wang Qinmin, vice CPPCC chairman and chairman of the All-China Federation of Industry and Commerce, visited Costa Rica and attended the opening ceremony of the Seventh China-Latin America and Caribbean Business Summit. In February, Qiang Wei, secretary of the CPC Qinghai Provincial Committee and chairman of the Standing Committee of the Qinghai Provincial People's Congress, visited Costa Rica. In April, the First Vice President of Costa Rica Alfio Piva Mesén stopped over in Beijing and met with Vice President Li Yuanchao. In May, President of the National Liberation Party of Costa Rica Bernal Jiménez Monge visited China and met with Zhang Gaoli, member of the Standing Committee of the Political Bureau of the CPC Central Committee and Vice Premier of the State Council. In July, President of the Legislative Assembly of Costa Rica Mendoza paid an official visit to China. NPC Chairman Zhang Dejiang and NPC Vice Chairman Chen Changzhi held talks and met with him respectively.
Economic cooperation and trade between the two countries continues to grow and the areas of cooperation have expanded. A breakthrough was recently made in quality inspection. Costa Rica began to export dairy products and other products of greater variety to China. The banking sectors of both sides reached agreement on enhancing financial cooperation.
Cooperation in agriculture and education has gone smoothly. The two sides agreed to establish a demonstration center of high yield hybrid rice in Costa Rica. Technical cooperation of Chinese language teachers continues.