Portugal
People's Daily app
1556007194000
Portugal, a country known for where land ends and the sea begins, is famed for the discovery of numerous territories and sea routes as a result of intensive maritime adventures.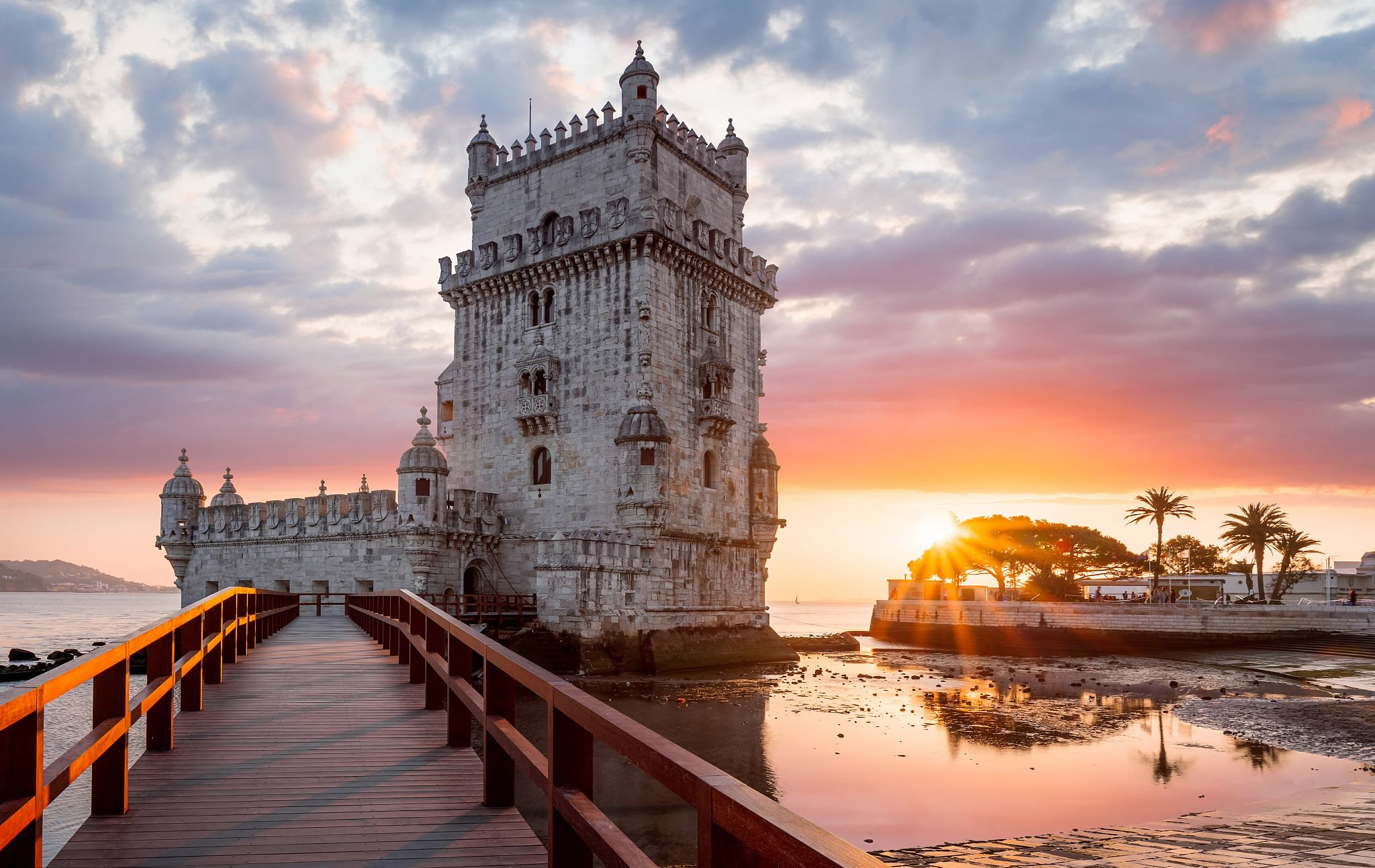 Tower of Belem in Lisbon, Portugal (Photo: VCG)
Facts
Capital: Lisbon
Population: 10.29 million
Land Area: 92,212 square kilometers
Official Language: Portuguese
Currency: Euro
GDP: 237.96 billion US dollars (2018)
GDP Growth Rate: 2.3% (2018)
Economy:
Portugal is a medium-developed country in the European Union with a weak industrial base. Textiles, footwear, winemaking and tourism are the pillar industries of the national economy.
Portugal's Top Leaders
President: Marcelo Rebelo de Sousa
Marcelo Rebelo de Sousa was elected and confirmed as Portugal's president in 2016 for a five-year term.
Prime Minister: Antonio Costa
Foreign Minister: Augusto Santos Silva
China-Portugal relations:
China and Portugal established diplomatic relations on February 8, 1979. Later in the same year, the Chinese and Portuguese governments signed the Joint Declaration on the Question of Macao, and China resumed the exercise of its sovereignty over Macao on December 20, 1999.
The two countries established a comprehensive strategic partnership in 2005, inked a Memorandum of Understanding on maritime cooperation in 2016, and further signed papers establishing a "blue partnership" in 2017, making Portugal the first European Union member to set up such a partnership with China.
The partnership aims to promote collaboration between the two countries' governments, science and technology sectors, businesses and the general public in such fields as maritime governance, marine ecology, marine renewable energy and marine culture.
On December 4, 2018, Chinese President Xi Jinping arrived in Portugal for a two-day state visit. China and Portugal signed the next day a Memorandum of Understanding between the governments of the two countries on jointly advancing the construction of the Belt and Road to strengthen Asia-Europe connectivity and boost global trade.
With frequent high-level exchanges, constantly deepened political mutual trust, and rich fruits from bilateral pragmatic cooperation in various fields, the China-Portugal ties are at its best in history.
China is the largest Asian trading partner of Portugal, while Portugal is China's fifth largest investment destination in Europe. According to incomplete statistics, Chinese investment in Portugal has exceeded 9 billion euros, covering various areas including energy, electricity, finance, insurance, health, and medical service, and achieving remarkable economic and social benefits.
The pragmatic cooperation between China and Portugal in various fields, while conveying sound development momentum, has become a model for state-to-state relations featuring mutual benefits and win-win results.