Plurinational State of Bolivia
People's Daily
1560251893000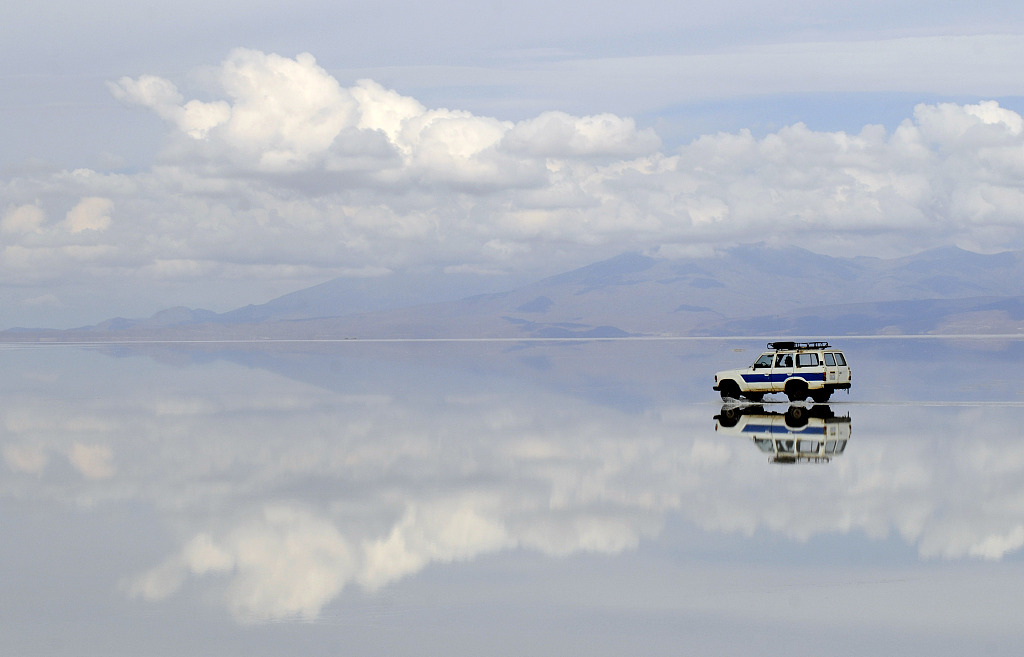 Salar de Uyuni in Bolivia (Photos: VCG)
Area: 1.098 million square kilometers
Population: 11.216 million
Capital: Sucre, constitutional capital and the seat of the judiciary
La Paz, the seat of the government
Official language: Spanish, Quechua and other Indian languages
Geography: Bolivia is located in central South America. It is a landlocked state. It is bordered to the north and east by Brazil, to the southeast by Paraguay, to the south by Argentina, to the southwest by Chile, and to the northwest by Peru.
Independence Day: August 6
Economy
GDP (2017): $ 37.816 billion
GDP Per capita (2017): $ 3412.24
Growth rate (2017): 4.2%
Currency: Bolivian Boliviano (BOB)
Bolivia is one of the poorest countries in South America. It is rich in mineral resources, and is a world famous exporter of mineral products. The government emphasizes the development of foreign trade, especially encouraging exports to drive economic growth. Bolivia has actively participated in regional integration and signed economic complementarity agreements with most Latin American countries.
Politics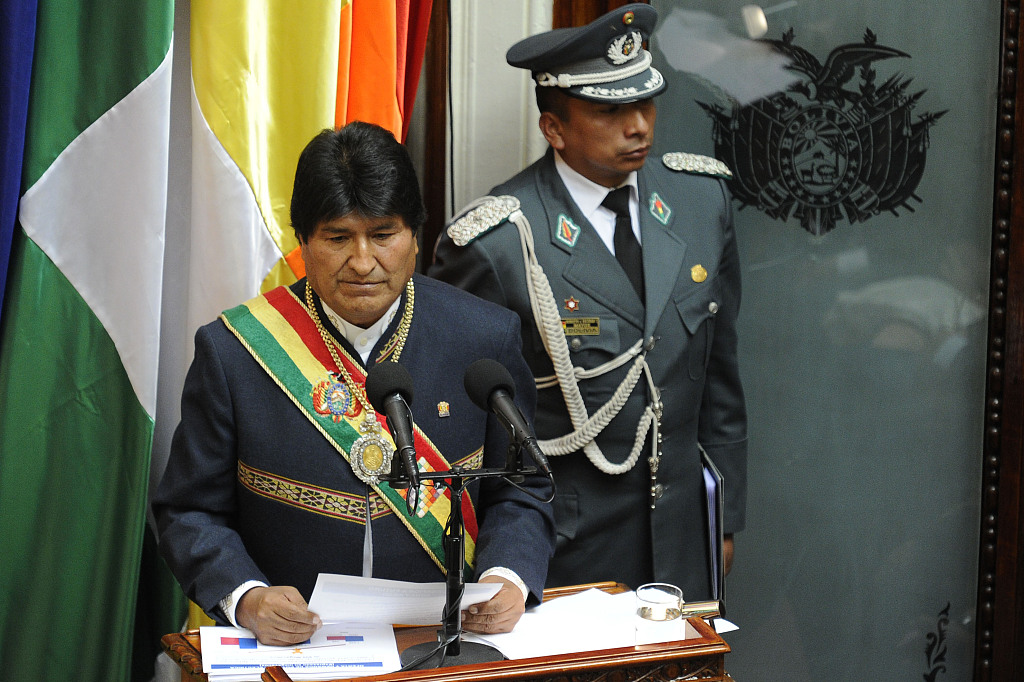 Head of state: President Juan Evo MORALES Ayma
The current president is Juan Evo Morales Ayma, the first indigenous Bolivian to serve as head of state. Morales' Movement for Socialism - Political Instrument for the Sovereignty of the Peoples party was the first to win an outright presidential majority since Bolivia was governed by democratically elected governments in 1982, doing so in 2005, 2009 and 2014.
The executive branch is headed by a president and vice president, and consists of a variable number (currently, 20) of government ministries.
China - Bolivia relations
China and Bolivia established diplomatic relations in 1985.
In December 2013, China successfully launched the Bolivian communication satellite from the Xichang satellite launch center on a Long March-3B carrier rocket.
During President Morales' visit to China in June 2018, the two sides jointly announced the establishment of China-Bolivia strategic partnership.
On June 19, 2018, Chinese Premier Li Keqiang met with Morales in Beijing, saying he hoped for deepened pragmatic cooperation between China and Bolivia.
From January to September 2018, China-Bolivia bilateral trade volume reached 1.813 billion US dollars, and China became Bolivia's second largest trading partner in the world.
On April 24, 2019, State Councilor and Foreign Minister Wang Yi met in Beijing with Foreign Minister Diego Pary of Bolivia, who was in China for the second Belt and Road Forum for International Cooperation. Wang Yi said that the Chinese side regards Bolivia as an important partner in jointly building the Belt and Road Initiative and stands ready to strengthen the alignment of development strategies with the Bolivian side and deepen cooperation.