Gambia
People's Daily
1562833377000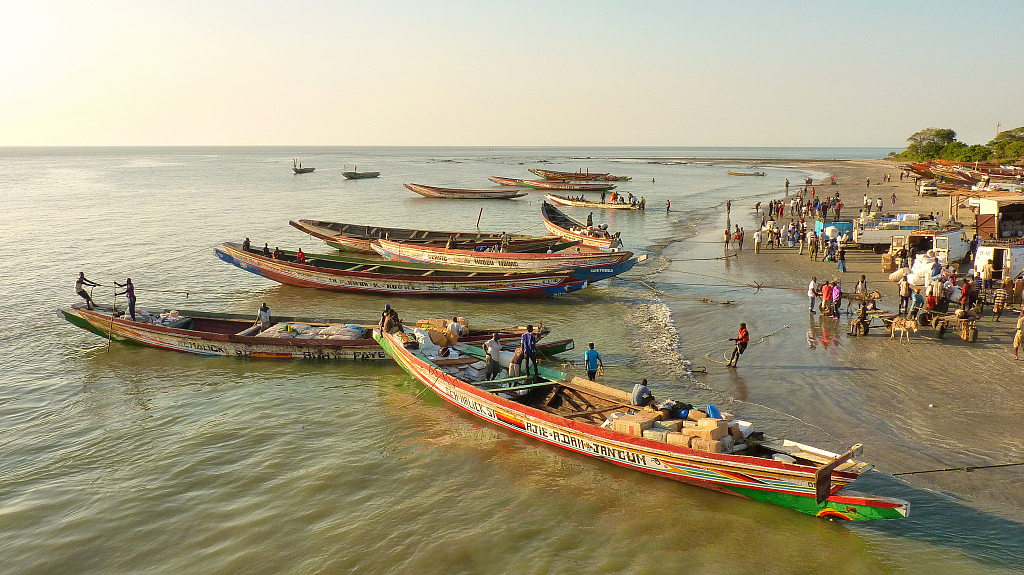 Photo: VCG
Full name: The Republic of The Gambia
Area: 11,259 square kilometers
Population: 2.1 million (2017)
Capital: Banjul
Official language: English
Independence Day: February 18
Head of State: Adama Barrow
Geography: A country in western Africa, it is a narrow plain embedded in the territory of the Republic of Senegal. And it borders the Atlantic Ocean to the west.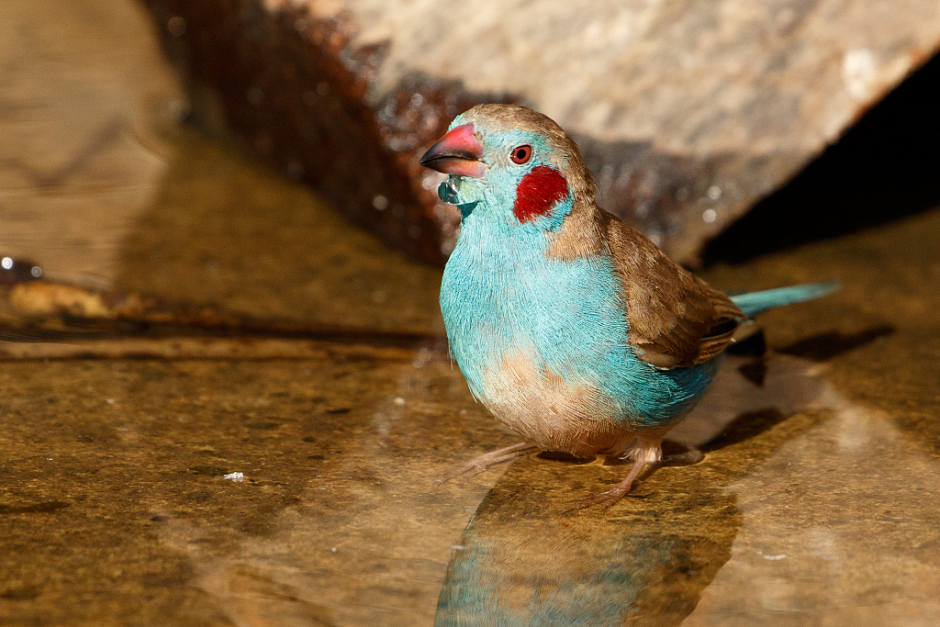 Photo: VCG
Economy
GDP: $1.1 billion (2018)
GDP per capita: $526
Currency: Dalasi
It is the least developed country with a heavy debt. Agriculture, transit trade and tourism are the main sources of income. With small economic size, it is weak in industrial base and it cannot achieve food self-sufficiency in food.
Resources
Gambia is scarce in resources. There are about 1.5 million tons of titanium, zirconium, rutile mixed ores and more than 500,000 tons of kaolin having been proven, and petroleum exploration is under way.
Politics
On February 18, 2017, President Adama Barrow took office.
The Constitution stipulates that in Gambia, the President shall be the Head of State, the Head of Government and the Commander-in-Chief of the Armed Forces. The President shall be elected by direct election for a term of five years without limitation. The President, the Vice-President and the ministers shall be responsible to the National Assembly and the Vice-President and ministers shall be appointed by the President.
Bilateral Relations between China and Gambia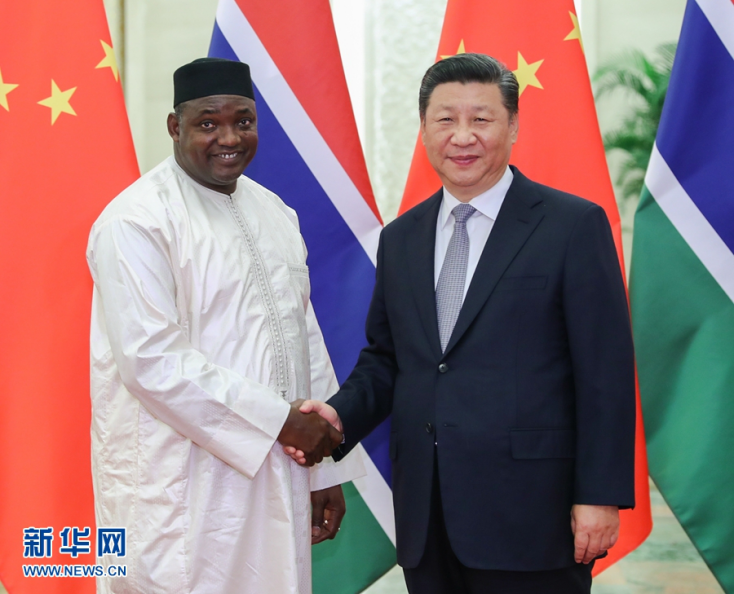 Chinese President Xi Jinping (R) meets with Gambia President Adama Barrow, September 6, 2018. (Photo: Xinhua)
On December 14, 1974, China and Gambia established diplomatic relations. On July 25, 1995, China announced the suspension of diplomatic relations with Gambia. And On March 17, 2016, the two countries resumed diplomatic relations at the ambassadorial level.
On September 6, President Xi Jinping meets with Gambian President Barrow in Beijing, attended the Forum on China-Africa Cooperation. After the forum, they witnessed the signing of bilateral cooperation documents.
On January 5, 2019, Chinese State Councilor and Foreign Minister Wang Yi met with Gambian counterpart Mamadou Tangara in Banjul. China and Gambia have seen rapid development on all fronts in their relations since the resumption of diplomatic ties more than two years ago, said visiting Chinese State Councilor and Foreign Minister Wang Yi.