Poland
People's Daily
1560130122000
Located in Central Europe, Poland borders seven countries including Germany, Russia and the Czech Republic, and is known as a portal linking European Union markets.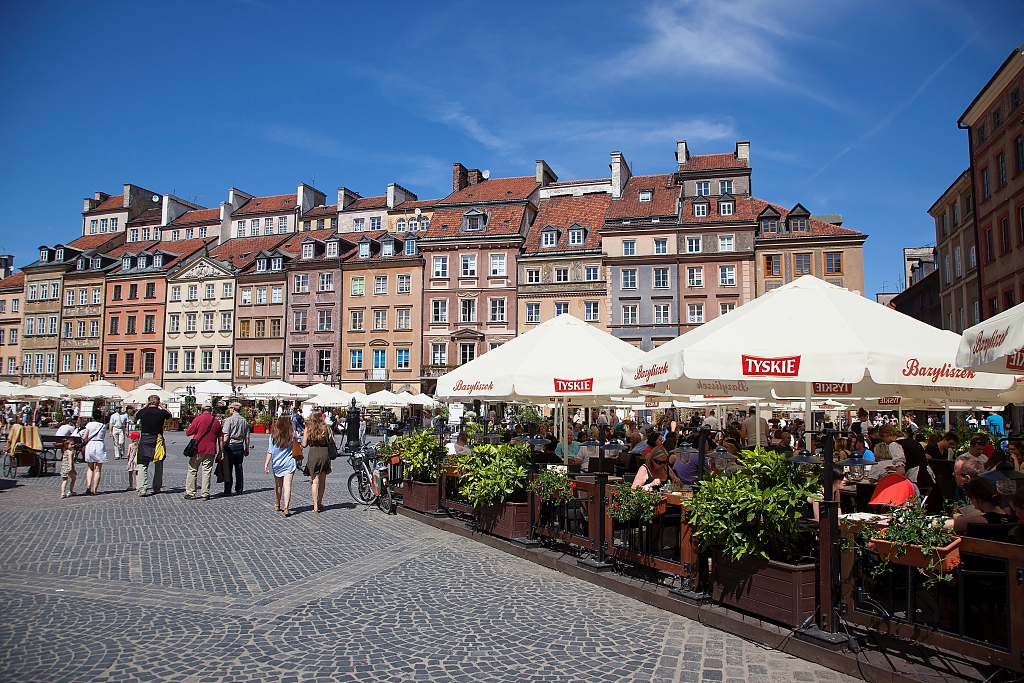 (Photo: VCG)
Facts
Capital: Warsaw
Population: 38.42 million (2018)
Land Area: 312,679 square kilometers
Official Language: Polish
Currency: Zloty
GDP: 496.6 billion Euros (2018)
GDP per capita: 12,900 Euros (2018)
Economy:
Poland mainly imports oil, steel, synthetic materials and industrial products. It mainly exports internal combustion engines, rubber products, aluminum products, and agricultural products.
Poland's Top Leaders
President: Andrzej Duda
Prime Minister: Mateusz Morawiecki
China-Poland relations
2019 marks the 70th anniversary of the establishment of diplomatic relations between China and Poland, and achievements have been reached in enhancing partnership.
In 2013, the strategic partnership between the People's Republic of China and the Republic of Poland grew further with fruitful cooperation across the board.
In 2015, Poland was one of the first countries to sign a memorandum of understanding with China about the Belt and Road Initiative. The country sees economic cooperation with China as being of great potential, especially in air, maritime and land transportation.
Its geographical advantage has played a bigger role in boosting China-Europe trade as more business opportunities have been generated under the framework of the Belt and Road Initiative and the "16+1 Cooperation" - a platform created in April 2012 by China and 16 Central and Eastern European countries.
Sino-Polish trade grew by 13.3 percent to reach $33.47 billion in 2018. Polish exports to China amounted to $2.5 billion, up 8.7 percent while imports from China grew 13.7 percent to reach $30.97 billion, maintaining the country's position as Poland's second-largest source of imports following Germany, data from the statistics bureau of Poland showed.
Poland expects to bolster economic cooperation with China as bilateral trade is going in a positive direction under the framework of Belt and Road Initiative.
China highly values developing ties with Poland and is willing to enhance political mutual trust, strengthen strategic communication, and deepen pragmatic cooperation to promote the development of China-Poland relations, Chinese Premier Li Keqiang said.