Albania
People's Daily
1562569931000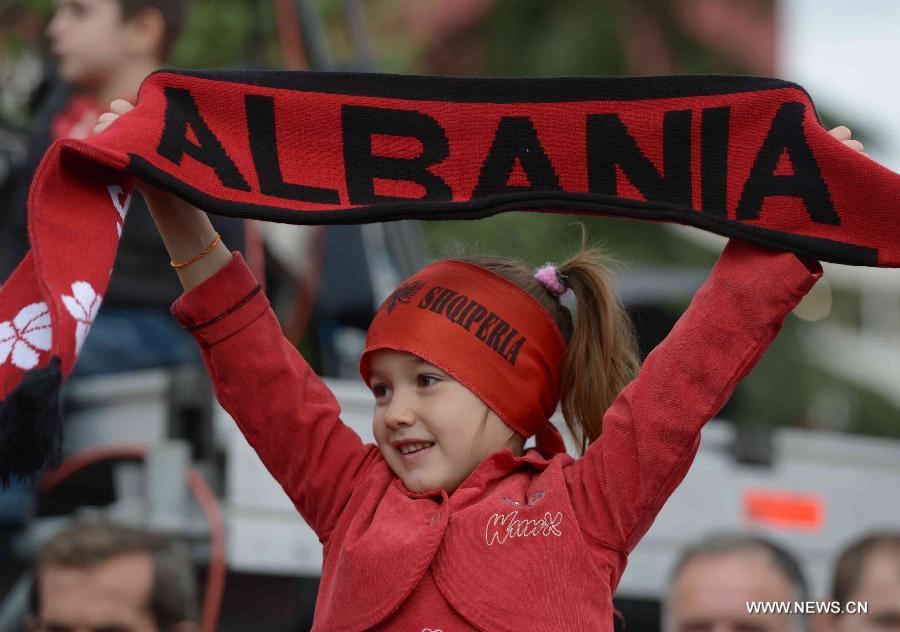 Profile of Albania
Located on Europe's Balkan Peninsula, Albania is a small country with Adriatic and Ionian coastlines and an interior crossed by the Albanian Alps.

Facts:
The Republic of Albania
Area: 28,700 square kilometers
Population: 2.88 million (2017)
Capital: Tirana
Holidays & festivals:
National Day (Independence Day): November 28
Liberation Day: November 29
Currency: Lek
Official language: Albanian
GDP: $13.4 billion (2017), up by 3.9%
Brief history:
The modern nation state of Albania was marked by its independence from the Ottoman Empire in 1912. The country was occupied by Italy from 1939 to 1943, then became a Nazi German protectorate in 1943. After World War II, the People's Socialist Republic of Albania was founded under the leadership of the Party of Labor. In April 1991, months before the dissolution of the Soviet Union, the country changed its official name into the Republic of Albania and sought to build foreign relations with the Western countries.
Albania is a member of the United Nations, World Bank, NATO and WTO and was granted a candidate status for accession into the European Union in 2014.
Economy:
According to an assessment compiled by the World Bank, Albania has achieved remarkable economic accomplishments over the past 30 years, transforming itself from one of the poorest in Europe to a middle-income country.
Agriculture is Albania's primary economic contributor, hiring more than 40 percent of its overall population. The country's agricultural outputs reached $1.34 billion in 2016, rising by 20.1 percent year on year. Albania is a major source of aromatic plants such as rosemary and salvia as well as significant producer of fruits and vegetables.
In recent years, tourism has been emerging as a prioritized industry with tourist influx largely from its neighbors Montenegro, Macedonia, Italy and Greece.
In 2018, the Albanian government announced the launch of a visa wavier program for citizens from nine countries including China on a temporary basis, eyeing extending the share of the tourism revenues in its national income.
However, Albania's consumption-powered growth model was hit badly during the financial crisis and the World Bank suggested it shift to investments and exports as the new growth engine for its economy development.
Albania-China relations:
Albania and China will celebrate 70 years of ties since establishing diplomatic relations on November 23, 1949.
Half a century ago, Albania played a leading role in restoring the lawful rights of the People's Republic of China as only legal representative of China in the United Nations.
China is Albania's major trade partner and main investment source. The latest available data showed that bilateral trade expanded to $650 million in 2017, growing 2.3 percent annually. The expansion pace slowed down slightly to $580 million in the first eleven months of 2018, down by 2.6 percent compared to the same period in 2017.
In May 2017, China and Albania signed a memorandum of understanding on jointly building the Silk Road Economic Belt and the 21st Century Maritime Silk Road. The significance of the initiative has been emphasized during various occasions when officials from both sides met since then.