The Republic of Senegal
People's Daily
1562743028000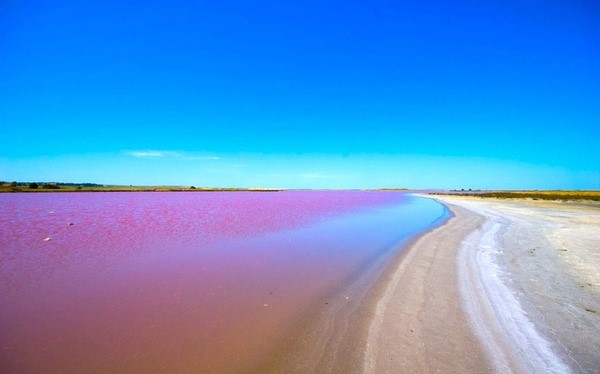 (Photo: VCG)
Area: 196,722 square kilometers
Geography: Located at the western end of the protruding part of western Africa. It is bordered by Mauritania in the north, Mali in the east, Guinea and Guinea-Bissau in the south, and the Atlantic Ocean in the west. The coastline is about 500 kilometers long. Senegal is savanna climate.
Population: 15.762 million Senegal has more than 20 ethnic groups in the country.
Language: French
Capital: Dakar
Independence day: April 4
Economy
Senegal is the least developed country, but the economic category is relatively complete, and the three major industries are relatively balanced. Food cannot be self-sufficient. Agriculture mainly produces peanuts and cotton. Senegal is the main peanut and cotton producer in West Africa. Fisheries, peanuts, phosphate exports and tourism are the four traditional foreign exchange earning industries.
GDP: $17.93 billion
GDP per capita: $1099.8
GDP growth rate: 7%
Currency: FCFA
Head of State: Macky SALL
He was elected in March 2012, and re-elected in February 2019
Politics
The current Constitution was adopted by a referendum in January 2001 and has been revised several times. The Constitution stipulates that the president is the head of state and the supreme commander of the armed forces, and is elected by direct universal suffrage for a term of five years and can only be re-elected once. The Prime Minister is the head of government and is appointed by the President.
The Constitution stipulates that judicial power is exercised by the constitutional council, the supreme court, the court of audit, the local courts and courts at all levels.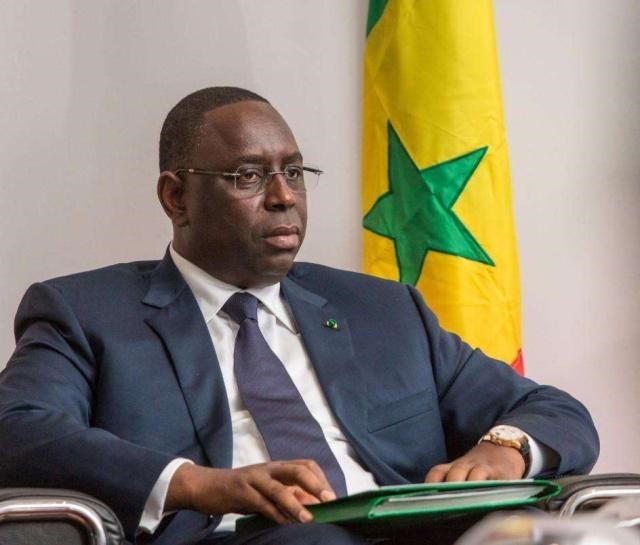 File photo
Head of State: Macky SALL
He was elected in March 2012, and re-elected in February 2019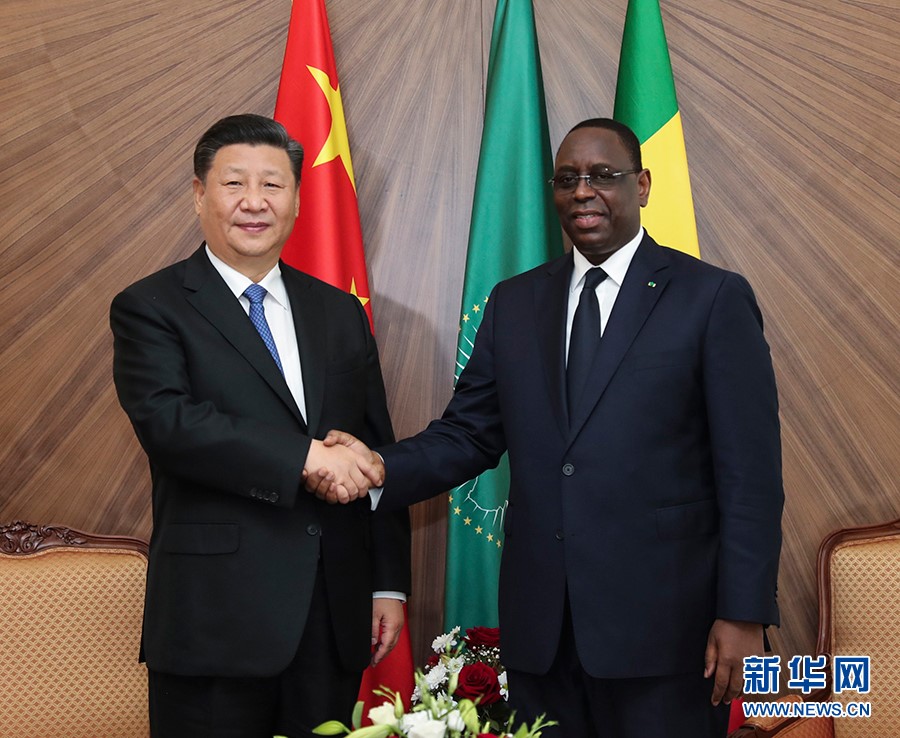 (Photo: Xinhua)
China-Senegal relations
The People's Republic of China and the Republic of Senegal established diplomatic relations on December 7, 1971.
In September 2016, China and Cyprus established a comprehensive strategic partnership.
On September 13, 2017, Senegal's new ambassador to China, Mamadou Ndiaye, presented credentials to President Xi Jinping.
President Sall has visited China in February 2014, attended the G20 summit in Hangzhou in September 2016, and attended the Beijing Summit of the Forum on China-Africa Cooperation in September 2018.