China stages exhibition to display civilizations along Silk Road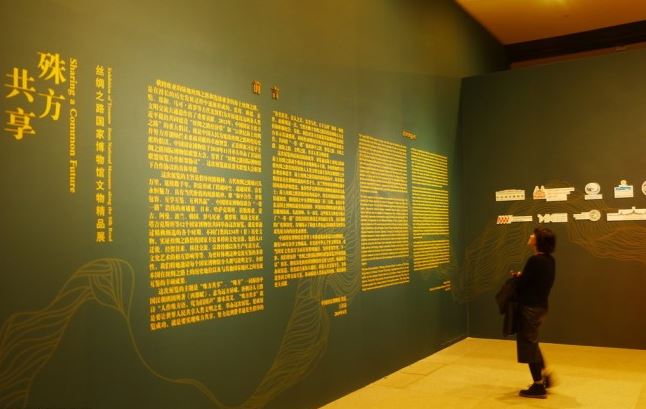 An exhibition of treasures from national museums along the Silk Road starts at the National Museum of China in Beijing on Thursday, April 11, 2019. (Photo: IC)
Sponsored by the national museums of China and 12 other countries, the exhibition features 234 items of selected cultural relics that display the diversity of civilizations along the land and maritime Silk Roads.
The exhibition will last until July 14. The participating museums include the national museums of Cambodia, Japan and Kazakhstan.
The exquisite relics on display fully demonstrate the fusion and mutual learning of science, technology and art among countries along the Belt and Road, said the National Museum of China.
Museum curators or representatives from over 20 countries on Thursday gathered at a forum at the National Museum of China and will have in-depth discussions on functions and missions of national museums along the Silk Road during the two-day session, along with about 50 museum directors and representatives from domestic museums.
"Best collections of ancient Chinese antiquities collected overseas -- the British Museum volume" was also released at the opening ceremony of the forum.