Chinese composer elected as new member of US academy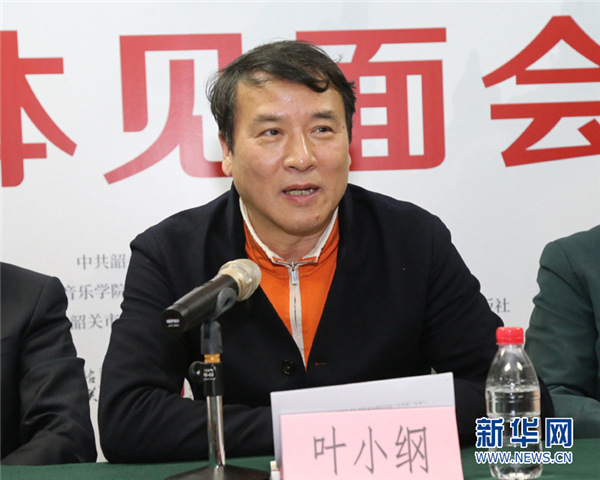 [Photo/Xinhua]
Xiaogang Ye, a well-known Chinese composer with the Central Conservatory of Music in China, has become one of the newest members of the American Academy of Arts & Sciences founded 240 years ago, the academy announced.
"We remember how pleased and excited we were upon receiving the notice of our election to the Academy. This honor signifies the high regard in which you are held by leaders in your field and members throughout the nation," said a letter informing Ye of his election by the academy based in Cambridge, US eastern state of Massachusetts.
Among the academy's newest election are 276 artists, scholars, scientists, and leaders in the public, non-profit, and private sectors, Academy President David W. Oxtoby said in a statement released on Thursday.
"With today's election announcement, these new members are united by a place in history and by an opportunity to shape the future through the Academy's work to advance the public good," said Oxtoby.
Born in September 1955, Ye, who has received numerous prizes and awards, is regarded as one of China's leading contemporary composers, according to Ye's profile on the Schott-Music.com.
Ye's oeuvre comprises symphonic works, a range of chamber music, stage works and film music, and much of his music bears a connection to Chinese culture and tradition, said the Schott Music website, noting that for decades his works have drawn attention both in Eastern Asia and in the West, being played by international orchestras and ensembles including the Munich Philharmonic, New York Philharmonic and Ensemble Modern.
In August 2008, Ye's piano concerto Starry Sky was premiered during the opening ceremony of the Beijing Olympic Games by Lang Lang. Accompanied by dance and light shows, the live broadcast was watched by 3 billion people worldwide.
The American Academy of Arts & Sciences, founded in 1780, is one of the oldest learned societies in the US. Its members include more than 250 Nobel and Pulitzer Prize winners, the academy said on its website.