Exhibition a tribute to Chinese role in US history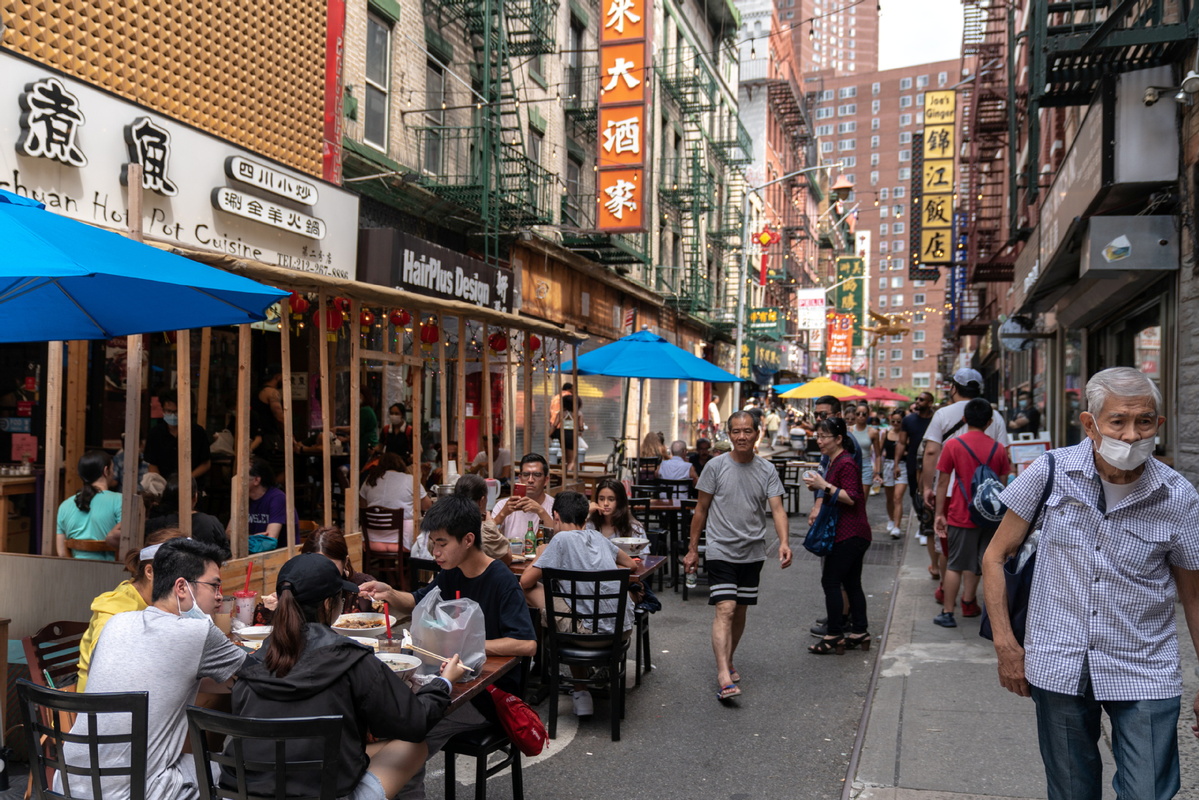 A photo exhibition of Chinese American accomplishments in US history was unveiled at the Harvard Club of New York this week.
The exhibition, organized by the New York Taishanese Folks Association, Harvard Wealth Strategy and Management LLC, and the United Nations Staff Recreation Council (UNSRC) Tai Chi Club, displayed around 20 groups of photos and texts. Those displays covered major events involving Chinese in the US since the 19th century.
"I wish the exhibition a complete success. I thank the contributions Chinese Americans made towards society. ... I wish continuing cooperation between China and the United States," said Steven C. Rockefeller Jr, head of RoseRock Capital Group.
Aitor Arauz Chapman, the president of the UN Staff Union, and Gale Brewer, the Manhattan borough president, also attended the exhibition Monday.
The exhibition highlights the significant contributions that Chinese Americans have made to American society, by participating in the California Gold Rush, construction of the Transcontinental Railroad, in the Civil War, and other historic events, according to a release from the organizers.
Lily Li, the chairwoman of Harvard Wealth Strategy and Management LLC, introduced Chinese stories from American magazines and books in the early years. She also showed the uniforms of the Flying Tigers fighter pilots and true stories from that time.
The Flying Tigers were the First American Volunteer Group of the Republic of China Air Force in 1941 to 1942, which was composed of pilots from the US Air Corps, Navy and Marine Corps.
"Looking back through the history, we can understand more about the friendship between China and the United States, and we can cherish it in a deeper way," she said..
Currently, more than 22 million Asians live in the US, with those of Chinese origin comprising 24 percent of the total, or 5.4 million people, according to a Pew Research Center analysis of US Census Bureau data.
"Most early Chinese American workers were from Taishan," said Cao Guozhong, president of the UNSRC Tai Chi Club.
The vast majority of early Chinese immigrants in the US came from the Pearl River Delta region of Guangdong province, of which 60 percent were from Taishan, and the rest from the surrounding areas of Taishan.
The exhibition also will be held in Brooklyn and Manhattan Chinatown.