Chile launches campaign to reduce obesity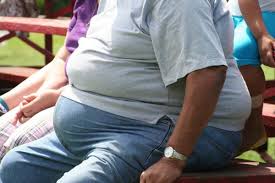 (Photo: zhihu.com)
SANTIAGO, Oct. 16 (Xinhua) -- The Chilean government on Tuesday launched a campaign to combat obesity, which affects 34 percent of its population over 15 years old, the Ministry of Agriculture said in a statement.
"We have to develop people's awareness to reduce the diseases caused by overweight and malnutrition, which is why we are here, making a call and promoting the consumption of fruits and vegetables," said Agriculture Minister Antonio Walker.
The government will take measures to combat obesity which is now one of the country's major health concerns, according to the statement.
The minister was joined by several authorities for World Food Day, which is celebrated every year around the world on Oct. 16, to promote healthy diet following the "worrying" figures released by the United Nations Food and Agriculture Organization (FAO).
According to FAO, Chile has the second highest rates of obesity among countries of the Organization for Economic Co-operation and Development (OECD), and the number of obese population aged over 15 grew by 9.3 percent between 2016 and 2017.
In 2016, Chile ranked the eighth among the OECD countries, with 25.1 percent of obese adults of the population, and the number reached 34 percent in 2018.
The minister said that promoting healthy diet along with other public and private institutions can help improve people's eating habits.
"We have a country that produces a lot of food; we're the main fruit exporting country in the southern hemisphere. The aim of this campaign is to feed us better, live healthier and to play sports," he said.
According to FAO, Chile does not comply with the minimum recommendations for the consumption of water, fruits, vegetables, dairy products and fish.