Lee Chong Wei will return home in October, says BA of Malaysia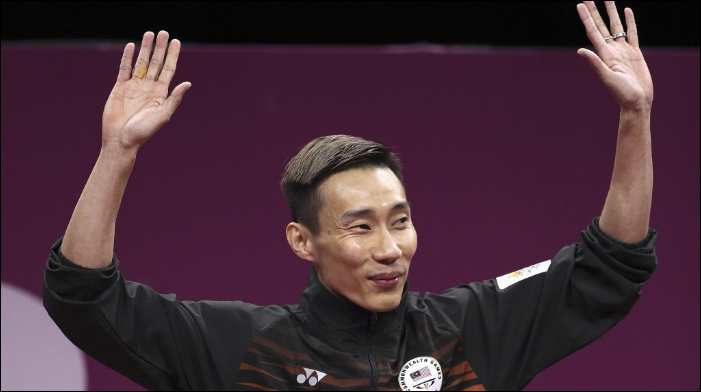 Lee Chong Wei celebrates his winning of gold in men's singles badminton at the Gold Coast 2018 Commonwealth Games.(Photo:VCG)
Badminton legend of Malaysia, Lee Chong Wei will return home in October, according to Datuk Seri Norza Zakaria, president of Badminton Association of the country (BAM).
"No, he is not back yet nor is he coming back this week. It is understood his doctor has advised him to not travel yet. Safe to say he will be back in the first week of October," said Norza at the launch of the Purple League on Wednesday.
Having been diagnosed with early-stage nose cancer, Lee is currently in Taiwan for treatment, along with his family and close friends. Many in the badminton world have sent their wishes for the former World No.1 player.
China's Lin Dan, who has brought countless classic scenes to badminton together with Lee immediately texted his old rival wishes after learning the news. Lin also said in public: "Health matters most, not when you can return to the field. I hope Lee can get better soon."
"Dear LCW, hope you feel a little better every day. Sending good, healthy vibes your way..." Posted former world champion, Indonesia's Taufik Hidayat on Instagram. Danish badminton legend Peter Gade wrote, "Get well soon, my friend!"
Viktor Axelsen, who ranks No.1 in today's badminton world, said: "Best wishes for a speedy recovery… Lee is a great athlete and a remarkable senior player."
Kento Momota, who played against Lee in his last game before leaving for treatment told the press that the game means a lot to him and he wishes Lee to get better soon.
"I do not think it's necessary for the media to wait for him at the airport. Give him some time, I am sure he will hold a press conference soon, once he is back," said Norza, the BAM chief.