NBC searches for Olympic clips to go viral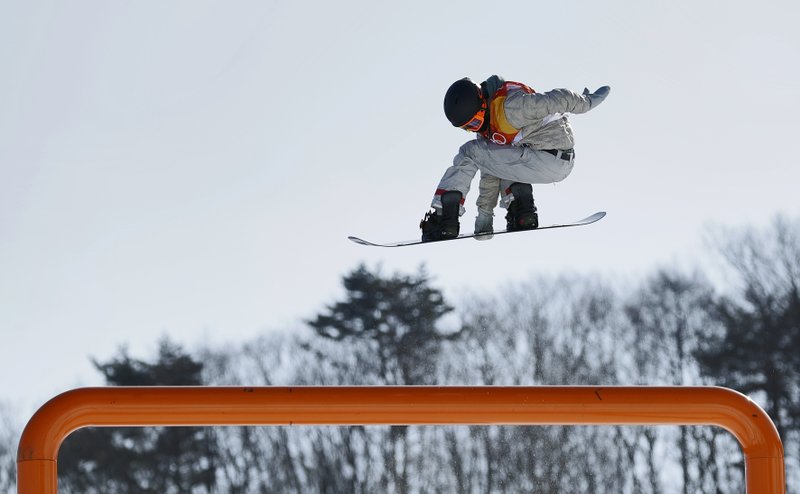 In a room lined with computer terminals buzzing all night during the Olympics, an intern raises a hand. He's spotted an amusing piece of film footage of a dropped walkie-talkie skittering down a mountain closed to competition because of bad weather, eluding the grasp of a couple of skiers trying to stop it.
A producer edits the film into a brief clip and sends it electronically to a room down the hall, where a social media team posts it on NBC's Olympic website, Facebook, Twitter and other social media destinations. Within a few days, it has been seen more than 1.6 million times.
Welcome to NBC's Highlights Factory, responsible for culling the best and oddest moments of the Pyeongchang Olympics and blanketing the world with them.
The network, which paid $963 million for the rights to show the Olympics in the United States, has built a facility for some 2,500 staff members in Pyeongchang. But it also has around 1,000 people working in an office off the Connecticut Turnpike, and for each Olympics it is increasing its domestic workforce, said Tim Canary, vice president of engineering.
The curling and cross-country competitions are called by announcers working in booths in Connecticut, not South Korea. The popular online "Olympic Zone" show is fully staffed here, and the office opened in 2012 is the nexus for everything its cameras collect.
Then there are the sleep-deprived staffers of the Highlight Factory, who are responsible for combing through and cataloguing every piece of footage shot by NBC and the Olympic-run feed for other broadcasters. There are some 778 hours of live competition in the games, said Eric Hamilton, director of digital video production.
"Pretty much every moment is the most important moment in somebody's life, some athlete's life," he said. "It's the moment that they've prepared for for years, and they have just a few seconds in which to do it. Our job is to draw the curtain back on that and let everyone see it."
The staff members produce the typical clips of game-winning goals and gold-medal runs down the mountain. A recent 12-hour shift that ended at 8 a.m. produced some 130 videos for dissemination online.
"We train the interns to note not only the obvious stuff, but to see through things that are hidden in plain sight," Hamilton said.
Cameras catch the competition, but also the moments before they start and when they're over. They follow coaches biting their nails in the stands and family members who have followed loved ones across the globe. At the figure skating rink, cameras go into the workout room and the booth where competitors wait for scores. They catch final conversations between coaches and athletes.
Through these backstage moments, Hamilton has found that the young athletes competing in the extreme sports that made traditionalists wince — the halfpipe, the slopestyle races — display some of the best camaraderie and sportsmanship at the Olympics.
Hamilton never would have predicted that 6 million people would watch a video from the 2016 Rio de Janeiro Games of an athlete trying to drink out of the wrong side of a water bottle. Those are the moments that make the Olympics become more than a sporting event and a part of culture, upon which NBC's business depends.
"That's when the Olympics get fun compared to other sports," Hamilton said. "On every day there are very interesting things that can happen across all the different sports."
The most popular clips from Pyeongyang so far are a mixture: figure skater Yura Min's wardrobe malfunction , when she almost lost the top of her costume; the shirtless Tongan flag bearer's return at the opening ceremony; a halfpipe crash by Yuto Totsuka ; and gold medal-winning snowboard runs by Shaun White and Red Gerard .
Hamilton's favorite moment — his eyes even mist up recalling it — involved the aftermath of Gerard's victory . It's a scene where the 17-year-old is caught between his old life and the fame that awaits him. A handler is ready to guide him through a gauntlet of reporters when Gerard asks for a brief delay.
"Can I give my mom a hug?" he says, and does so.