Zhang Yimou's 'One Second' to run for top prize at Berlinale 2019
The Berlin International Film Festival announced Thursday the final addition of five new titles to its main competition lineup, including renowned Chinese director Zhang Yimou's latest feature "One Second."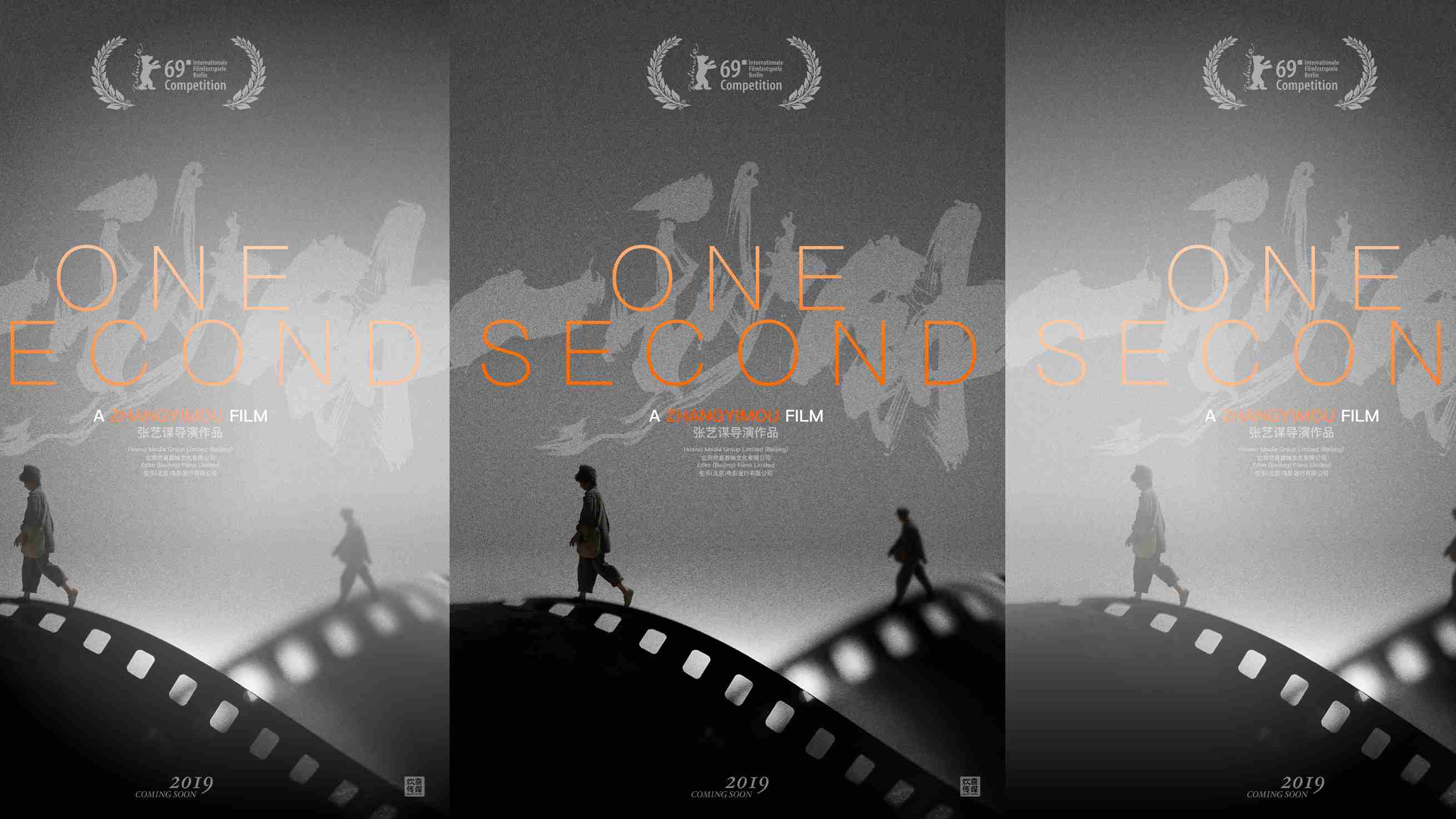 A photo is edited on the international poster for Zhang Yimou's "One Second" (Photo: CGTN)
Zhang's new piece is set to take its world bow at the Berlinale, competing with other high-profile entries for the Golden Bear, such as the other two Chinese directors' works – "So Long, My Son" by Wang Xiaoshuai and "Öndög" by Wang Quan'an – according to the earlier announcement.
Set in the mid-1970s in northwestern China, the film, starring actor Zhang Yi as the lead role, follows the story of a movie fanatic living in remote farmland and a homeless female vagabond.
This film is widely regarded as the veteran director's love letter to the film, to which he dedicated his passion and career.
According to the veteran director, it is inspired on his own experience of watching movies at young ages.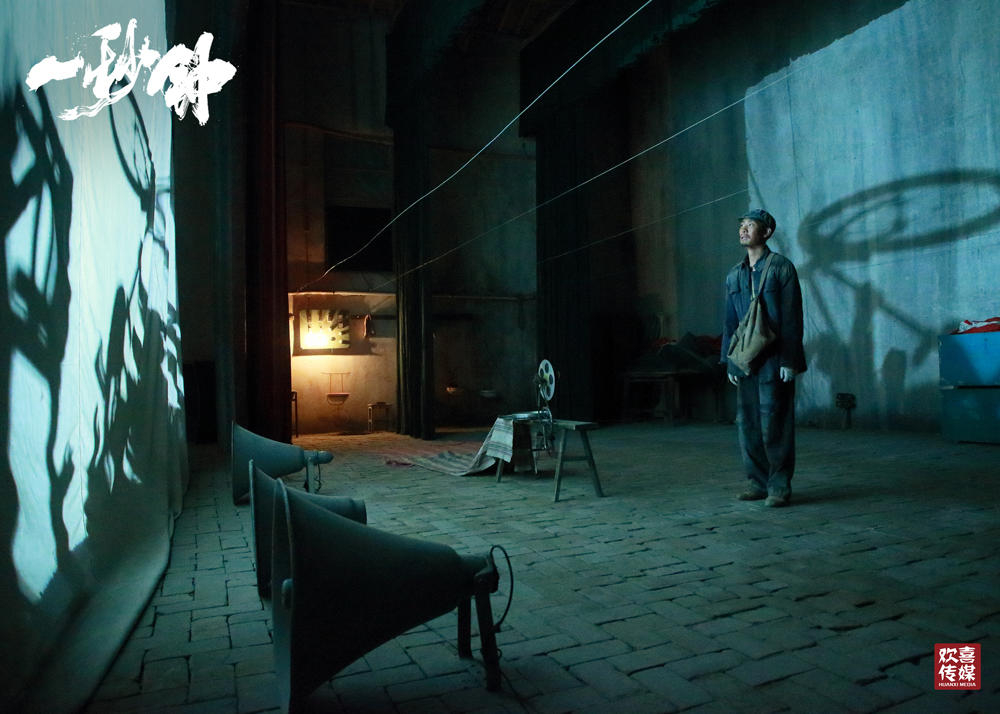 A Still from Zhang Yimou's "One Second" (Photo courtesy of Huanxi Media Group)
During that period of time when people were unable to be satisfied in both their physical and spiritual lives, to watch a movie, as he put it, "is a carnival. That is indeed a dream."
As one of the best-known Chinese filmmakers, Zhang is a frequent visitor to the Berlinale and this is the fifth time he will participate in the grand festive event of films.
In 1988, Zhang won the best-picture award at the 38th Berlinale for his epic film ''The Red Sorghum Field,' marking the first Asian director garnering this honor. And he also took home the Silver Bear for "The Road Home" in 2002.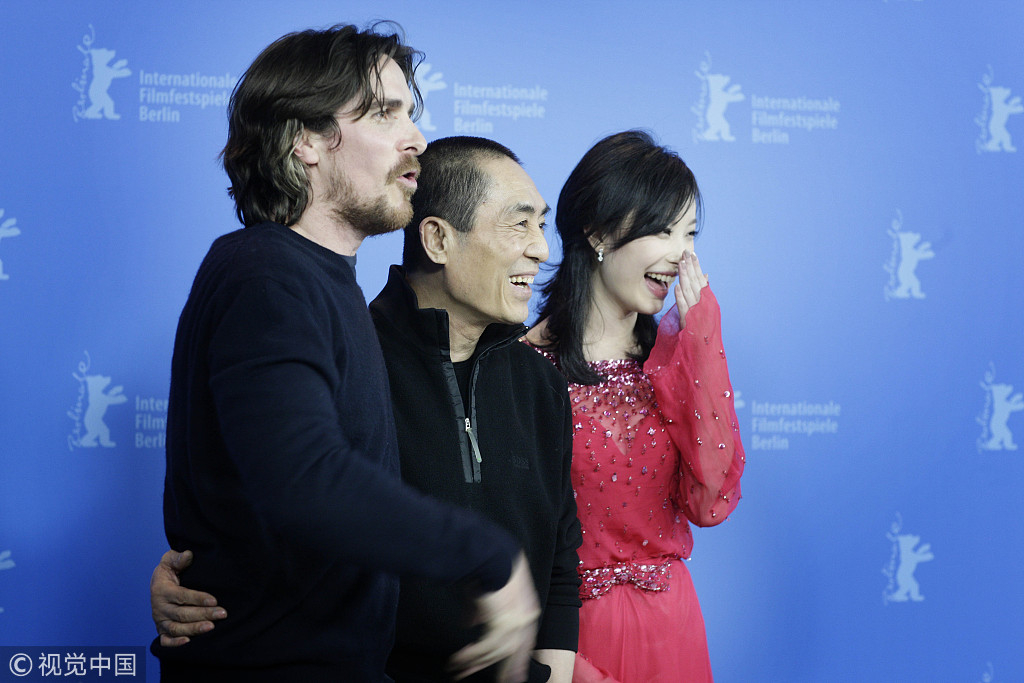 (L-R) British actor Christian Bale, Chinese director Zhang Yimou and Chinese actress Ni Ni attend the film "The Flowers of War" Photocall during day five of the 62nd Berlin International Film Festival in Berlin, Germany, February 13, 2012. (Photo: VCG)
As "a unique place of artistic exploration and entertainment," the Berlinale in its 69th will welcome diverse productions and co-productions from 25 different countries with 20 of them to celebrate their world premiere at the festival.
This year's competition section will present 23 titles, with 17 vying for the top prize of the Golden Bear as well as the Silver Bears.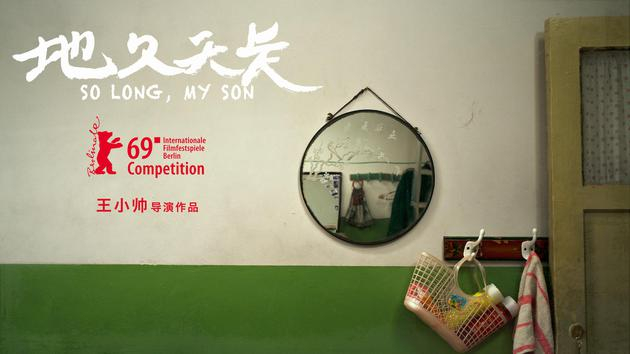 A poster for Wang Xiaoshuai's "So Long, My son", which is also in the competition lineup. (Photo via Douban.com)
The Berlin International Film Festival is considered one of Europe's most prestigious movie competitions, joining the ranks of the Cannes Film Festival in France and Italy's Venice Film Festival.
With female director Lone Scherfig's "The Kindness of Strangers" as the opener, the festival will run from February 7 through 17.