Fashion goes green at key Shanghai event
The 2020 Green Carpet Fashion Awards, held in China for the first time, took place in the nation's tallest building, Shanghai Tower. It was one of the key events of the ongoing Shanghai Fashion Week.
Organized by the Italian National Fashion Chamber and sustainable brand consultant Eco-Age, the awards encourage sustainable brand development and environmental protection in the industry. This year's edition had the theme of "togetherness and rebirth" — to weave a new thread in society, under the principles of social and environmental justice, starting from Italy to Shanghai and the world.
Ten awards were announced at this year's event, commending outstanding contributions on the road to the sustainable development of Chinese fashion.
Simultaneously presented online using augmented reality, holographic technology, digital and movie techniques and other specialized technologies, the scene was livestreamed by British Sky Broadcasting, YouTube and Tencent Video.
The awards covered almost every aspect of the fashion industry, including Best Independent Designer, Art of Craftsmanship, Eco Stewardship, Sustainable Producer, Asia Women Empowerment and Asia Changemaker.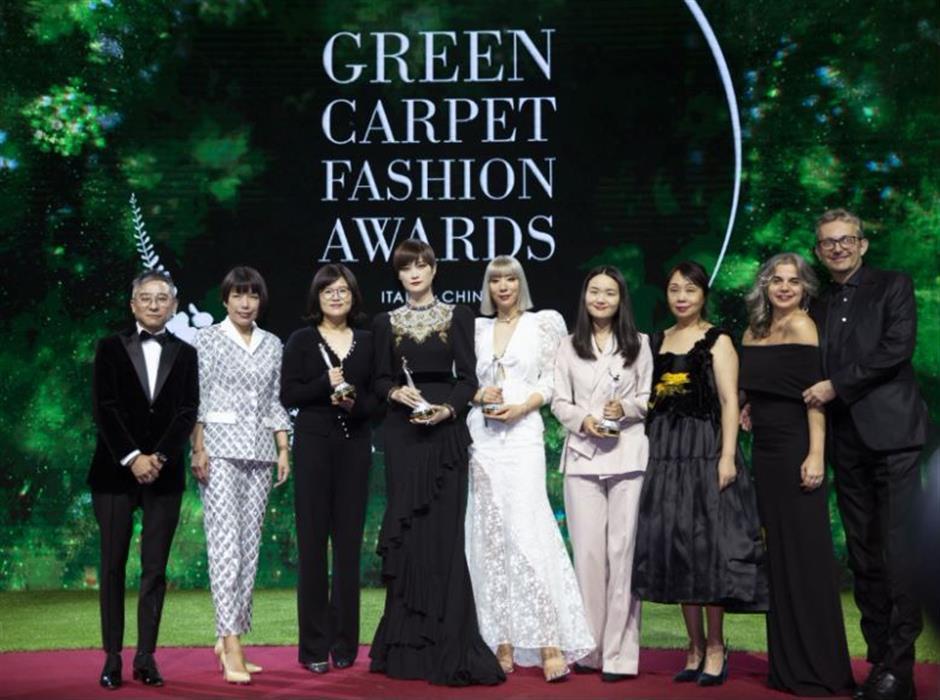 A panel discussion on sustainable fashion after the ceremony promoted interaction and cooperation in the fields of fashion, design and environmental protection between Italy and China, as well as introducing the concept of fashion and environmental protection to direct sustainability in the Chinese industry and promoting its future sustainable development.
"The Green Carpet Fashion Awards are of great significance to China on the occasion of the 50th anniversary of the establishment of the diplomatic relations between China and Italy," Carlo Capasa, chairman of the Italian National Fashion Chamber, said via a live connection. "It will further increase exchanges, cooperation and deep friendship between Italy and China in promoting the sustainable development of fashion."
Terence Chu, founder and CEO of Apax Group, Chinese organizer of the awards, said: "2020 is an extraordinary year. The baptism of the pandemic has caused people to fall into reflection. Sustainable development of the fashion industry should be practiced and promoted practically. I hope that through this Green Carpet Fashion Awards ceremony, we shall call on everyone to maintain their faith and determination even in difficult times and convey the green concept."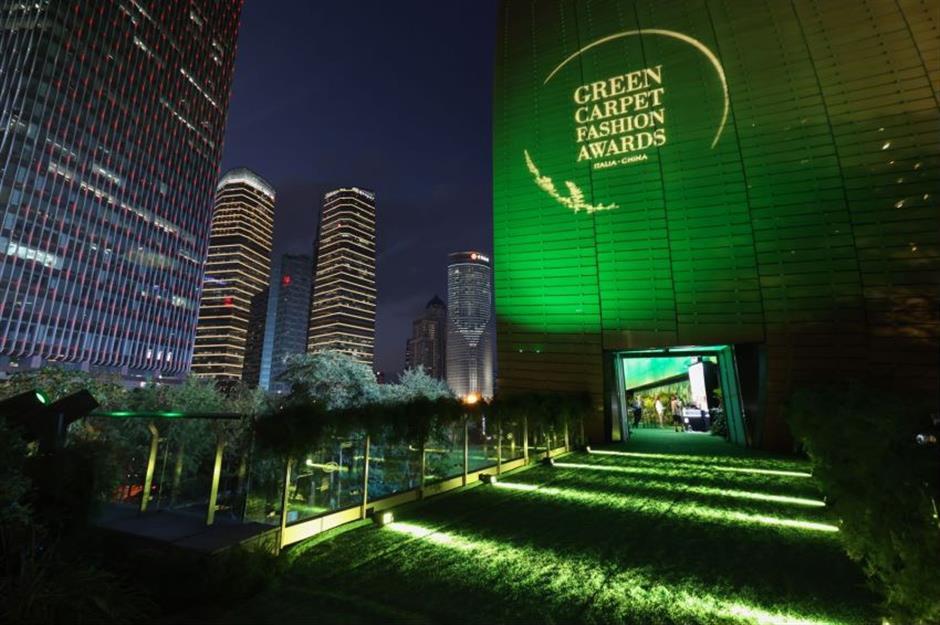 The 2020 Green Carpet Fashion Awards ceremony is held in China for the first time.