Social media helps village teacher spread knowledge to children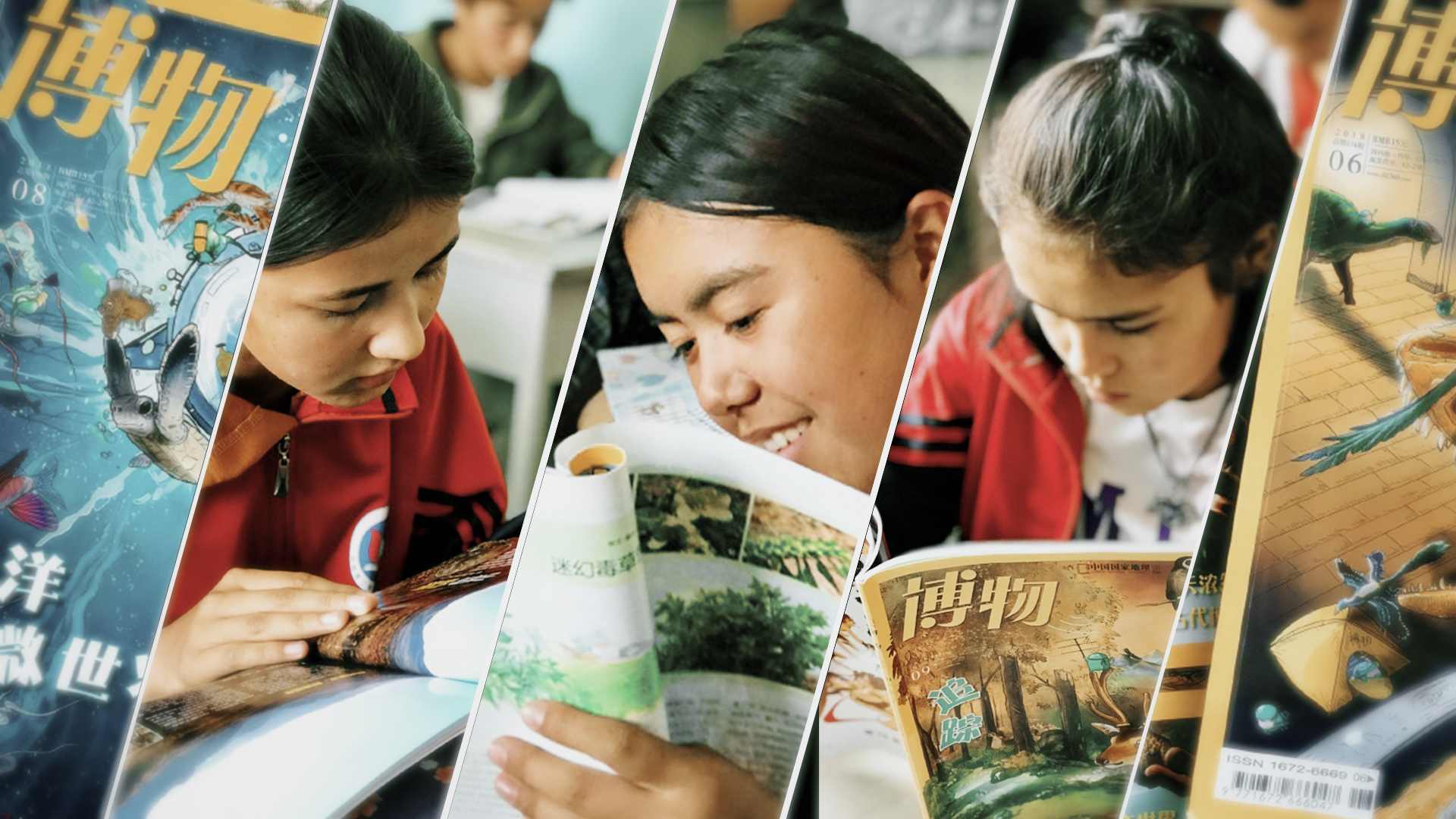 (Photo: CGTN)

A Chinese volunteer teacher working at a village school in northwest China's Kashgar, Xinjiang Uygur Autonomous Region recently made the headline as the "happiest woman on earth". This was because after she requested on social media to receive books for her students. The response is overwhelmingly heartwarming.
When the new school year starts in autumn, teacher Shen Jianli, who goes by the name @Jiaowojianlibao on China's Twitter-like platform Weibo, discovered many books in the school's library are romantic fictions full of explicit phrases which pose negative effects on students' mental health.
Lacking accesses to obtain good books in this remote school, teacher Shen tried to tag a youth educational magazine on Weibo, pleading for a few copies on a whim. To her surprise, the magazine, Nature History, not only donated 101 newly-published copies but helped retweet her original post to get more attention.As an active science account with more than nine million followers, the post has turned the teacher's small request into public view as commercial publishers, charities and book lovers across the country started sending fairy tales, classic novels, science magazines and encyclopedias to the school.
Love influx as books continue to pour into the local post office, Shen was busy shipping the parcels by her little electric motorcycle back and forth. "Being a carrier because of today's delivery. Thank you for making me the happiest woman in the world", the teacher expressed her gratitude in a post.
The teacher has received 2,000 books from donators nationwide. "My students are thrilled to have these books," said Shen, who likes taking photos of her students and since got the comment "'Sparkles' can be seen through their curious, happy eyes," Weibo users posted.
This is the second year Shen devoted herself to the teaching program. She chose to be a village teacher right after graduation without hesitation.
When the media asked why she would like to move to the countryside at such a young age, she answered frankly, "Just out of love for the country. It is the teachers who spread me knowledge which empowers me the right to choose, and I want to be a person like them, to help rural kids get more opportunities."
China's education system has made much progress over the past few decades, but a lack of qualified teachers in vast rural areas is still an issue to be solved.
In late August, the Ministry of Education announced a plan to expand the teaching staff in resource-scarce areas, including attracting more college graduates and employing retired experienced teachers to teach or provide training to village schools.