Strong backing from the water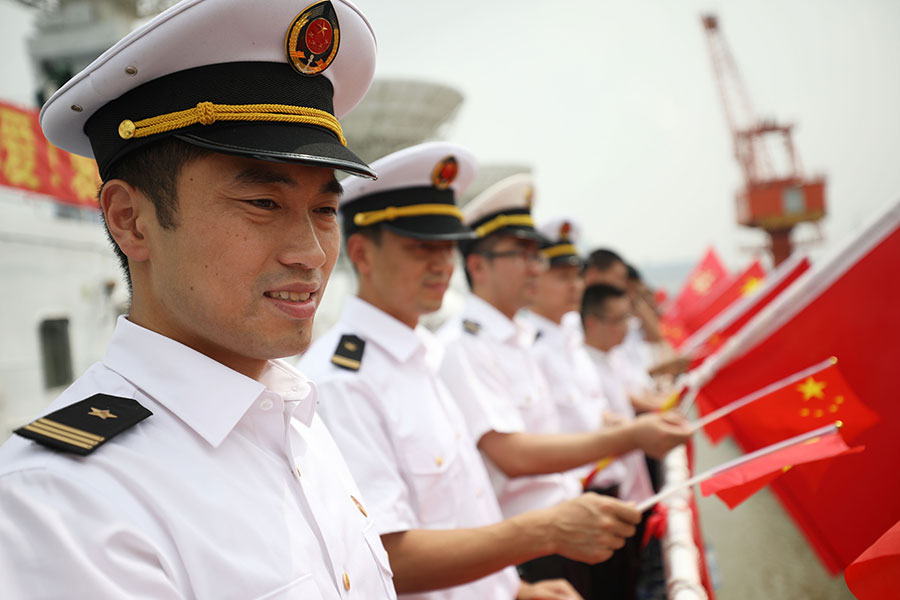 Yuanwang No 3 arrives at the dock of the maritime monitoring and control center. (Photos: Xinhua)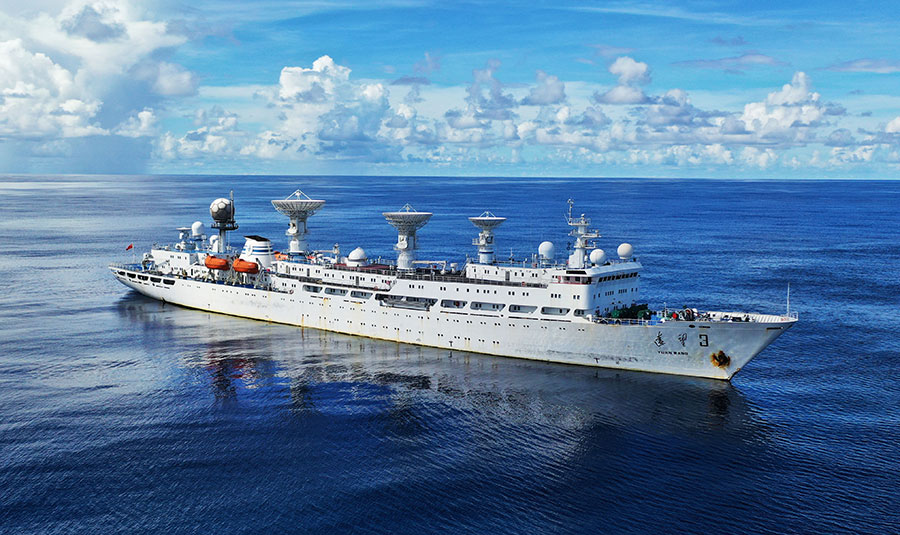 Yuanwang No 3 on a mission in South Pacific Ocean.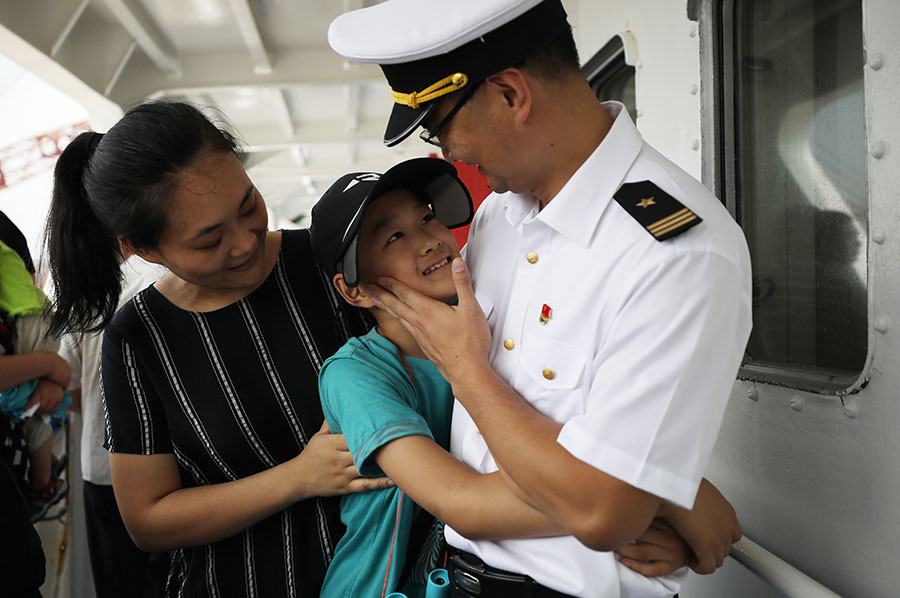 A reunion of the crew and their families at the dock.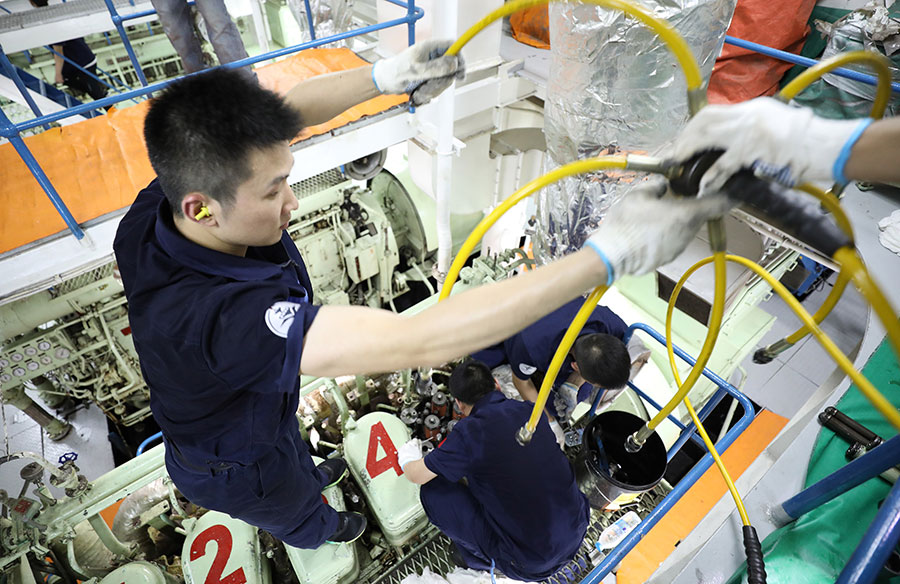 Power system host maintenance routine on the ship.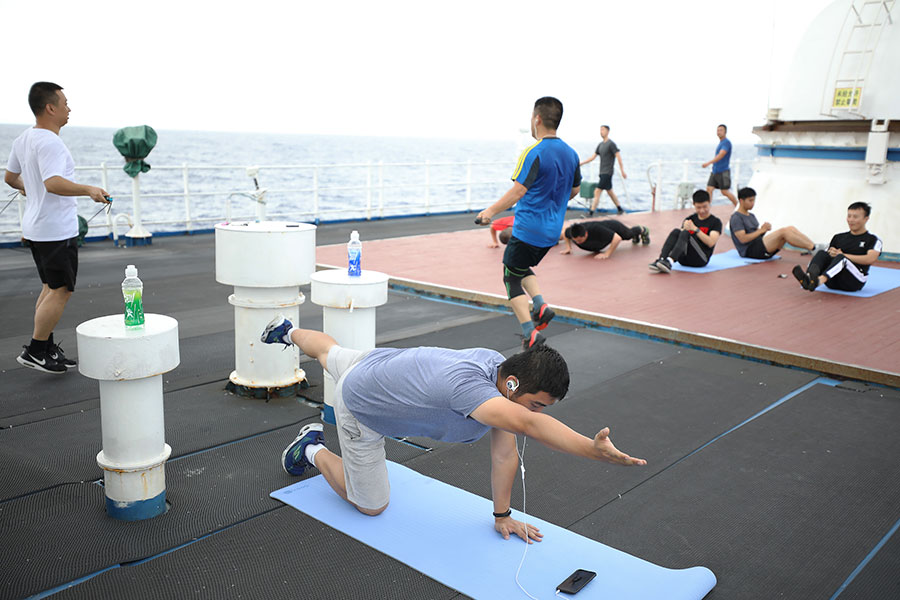 Workout on the deck.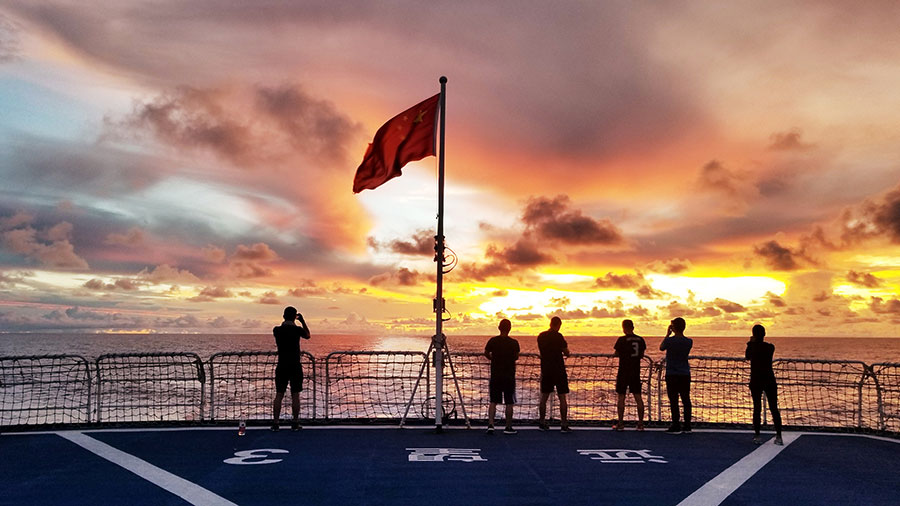 Some of the crew members watch the setting sun on the back deck.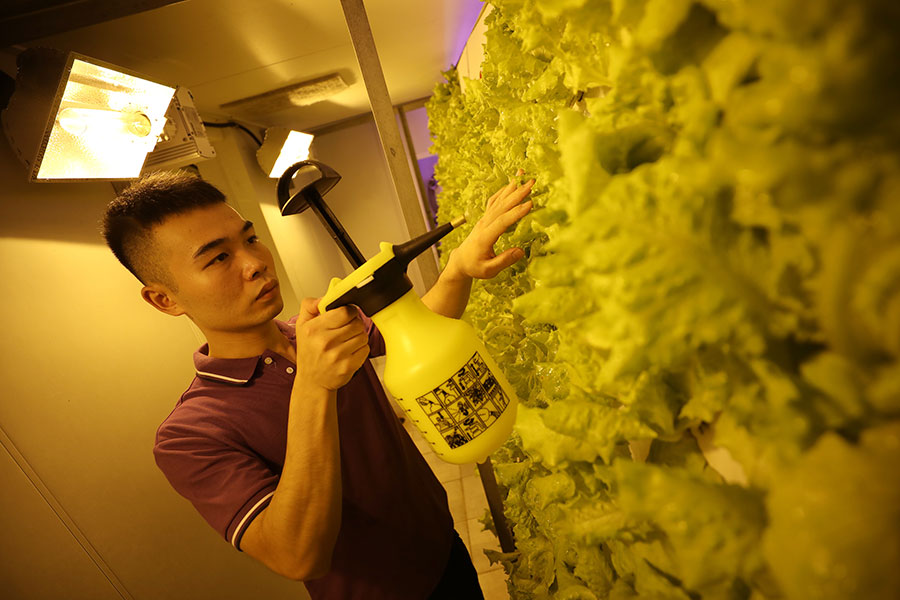 A sailor takes care of soilless vegetables.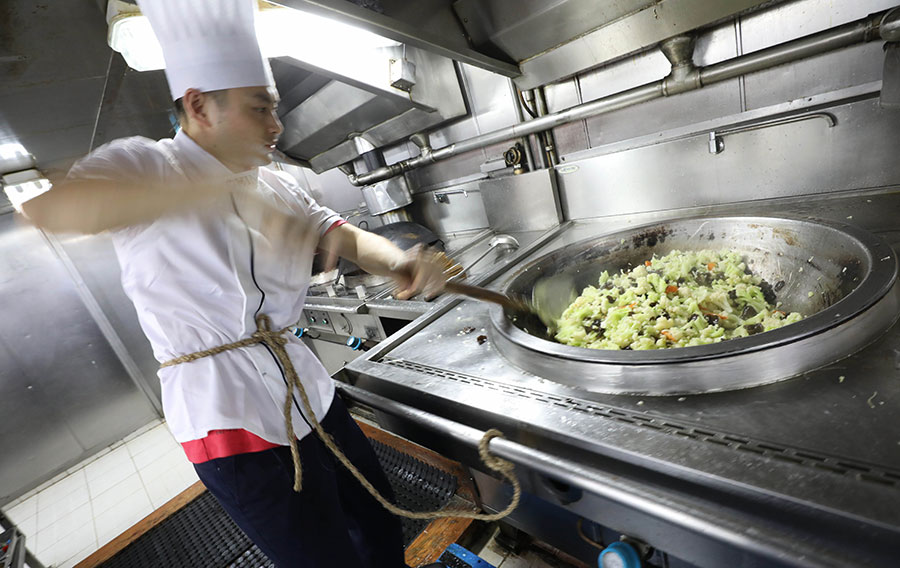 A chef cooks for the crew in windy weather.