New exhibition of late artist Xu Beihong kicks off CAFA's centennial anniversary
Global Times
1522106727000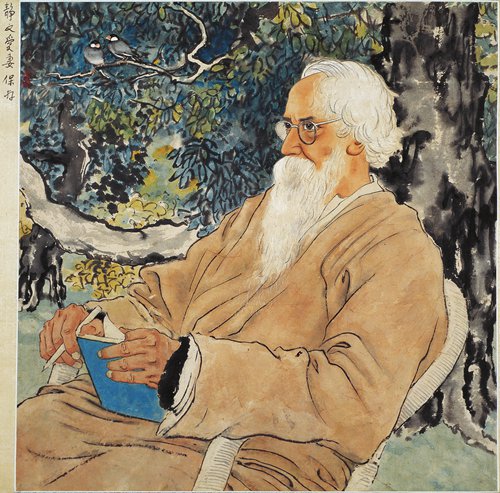 Rabindranath Tagore by Xu Beihong Photo: Courtesy of CAFAM (Photo: Global Times)
A new exhibition, Xu Beihong: Living Art Forever opened to the public at the Central Academy of Fine Arts Museum on Thursday. The exhibition also raised the curtain on the academy's celebration of its 100th anniversary, which involves a series of exhibitions and events.
Xu, the first president of CAFA, is considered one of the pioneers of Chinese art history in the 20th century with his academic ideas and reformative style toward Chinese paintings. As an open-minded art educator, he advocated the introduction of Western art styles and techniques to China.
Based on Xu's accomplishments in painting and education and as a collector, the exhibition is divided into six sections: oil painting, Chinese painting, sketch painting, calligraphy, education and Xu's personal collection of art.
The exhibition will end on April 22.
In addition to the Xu exhibition, the museum also kicked off another exhibition, Keeping the Pace with the Times: Artworks for 100th Anniversary, which features a number of artworks that have played important roles in Chinese contemporary art history.