Palace Museum exhibits calligraphic works by Emperor Qianlong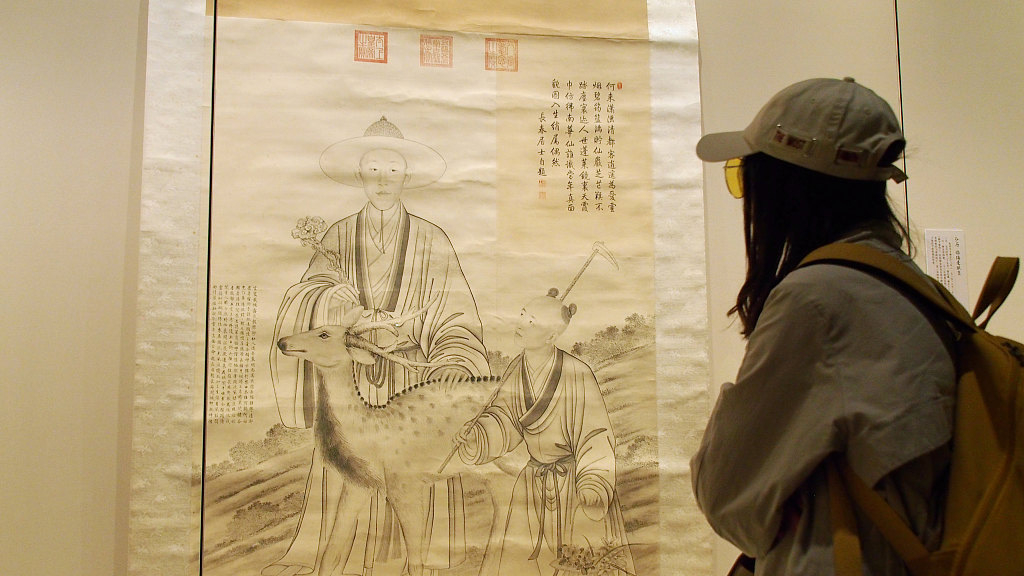 (Photo: CGTN)
As the Conference on Dialogue of Asian Civilizations gears up to begin in Beijing in mid-May, the Palace Museum has launched a special exhibition of calligraphy and Chinese painting. The responsible artist is the Qing-dynasty Emperor Qianlong and his ministers.
About 100 pieces of artworks are on display, half of which for the first time.
Emperor Qianlong reigned for six decades. And it's his artistic legacy that the exhibition hopes to celebrate.
It's the first of its kind that shows the emperor's love of Chinese ink painting, and how the royal literati exchanged their ideas of social integrity and cultural prosperity using the brush.
Fu Chong, deputy researcher at the Calligraphy & Painting Department of the Palace Museum, said: "These kinds of exchanges in the royal palace is just like those between the ordinary literati, who expressed their blessings for the family or for the country through a language of art."
Emperor Qianlong enjoyed a multicultural education: Manchu, Han, Mongolian and Tibetan cultures all had an influence on his childhood. His preference for Chinese painting and calligraphy laid a foundation for the development of art among many generations of royals to come.
The exhibition can be visited at no extra cost, until the end of June.