Confidence in Chinese culture prerequisite for national rejuvenation
China.org.cn
1666737493000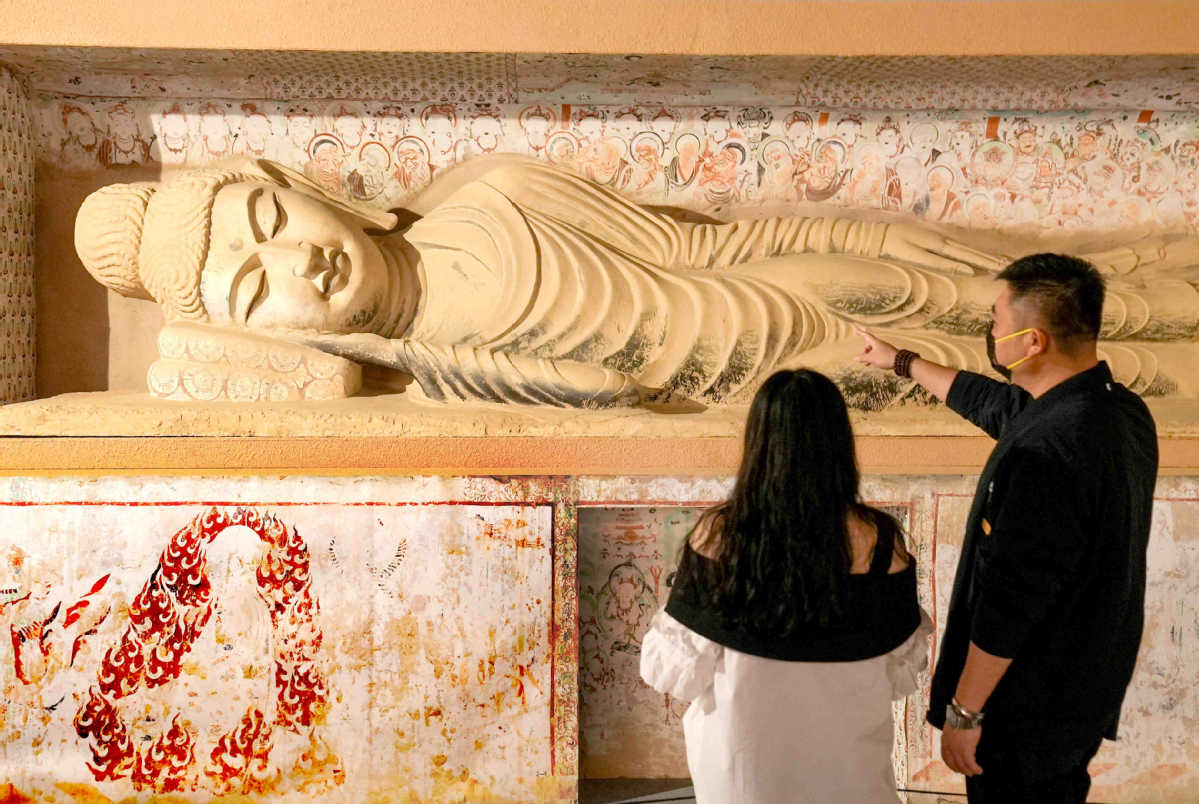 The 20th National Congress of the Communist Party of China convened in Beijing on Sunday. In the report Xi Jinping delivered at the opening session, he called for building cultural confidence and strength and securing new successes in developing socialist culture.

Cultural confidence refers to a country's confidence in its history, civilization and values. Chinese people draw inspiration from Chinese tradition, spirit of innovation and the practice of socialism with Chinese characteristics and therefore have confidence in their culture.
Chinese culture faced a series of crises for more than a century — from the First Opium War (1840-42) to the founding of the People's Republic of China in 1949-because of Western powers which used their advanced military and technology to suppress China. The resulting loss of confidence in their culture prompted the Chinese people to look up to the West.
However, the Chinese people gradually regained confidence in their culture after the launch of reform and opening-up in the late 1970s. Today, they look at Western countries as equals rather than being overawed by their economic and technological development, and see Western society and Western products objectively, thanks to China's rapid economic development as well as the narrowing gap with the West.
China's per capita GDP increased from 381 yuan in 1978 to 80,976($12,551) in 2021, with China's average contribution to global economic growth during the 2013-21 period being more than 30 percent, the highest in the world, according to the National Bureau of Statistics. Since productivity is a decisive indicator of a country's competitiveness and innovation capability, China's remarkable development during the past more than four decades shows the Chinese people are forging ahead on the road to national rejuvenation despite facing multiple challenges.
The government has highlighted the importance of cultural confidence and carrying forward China's traditional culture, emphasizing that showcasing Chinese lifestyle and China's unique cultural traits and products to the world is necessary for the country's cultural rejuvenation.
In recent years, traditional Chinese culture has inspired directors and IT professionals to produce an array of TV programs and video games promoting traditional Chinese culture. Also, products with traditional Chinese elements have been popular among young people, which is an important indicator of cultural confidence.
Cultural confidence has boosted Chinese people's pride in their culture, and socialism with Chinese characteristics owes a lot to Chinese culture. Yet there is a need to better use Chinese culture to tell China's stories and make China's voice heard on the global stage.
Xi also called for extending the reach and appeal of Chinese civilization, with the report saying the Party will accelerate the development of China's discourse and narrative systems, better tell China's stories, make China's voice heard, and present a China that is credible, appealing and respectable.
The Chinese people's cultural confidence is based on their confidence in the theory and path of socialism with Chinese characteristics. China's economy, politics and culture have improved thanks to the measures taken by the Communist Party of China, which has adapted Marxism to China's real conditions.
China became an independent socialist country in 1949, and has made remarkable economic and social achievements since the launch of reform and opening-up. Hence, people are confident that the Party, by combining Marxism with China's reality and 5,000-year history, will take the country forward on the road to national rejuvenation.
The Chinese people's cultural confidence is also based on the liberation and development of cultural productive forces. Efforts are being made to accelerate the cultural system's reform, bolster the cultural industry, and further integrate the cultural industry into the country's economy.
According to the National Bureau of Statistics, the added value of the cultural and related industries in 2020 was 4,494.5 billion yuan ($624 billion), accounting for 4.43 percent of GDP, not least because China publishes the highest number of books, and produces the highest numbers of TV series and animations in the world. And its movie industry and film market have broken records several times, with the number of films screened and box office returns both being the highest in the world.
Also, Chinese pop culture has begun to spread around the world, boosting its soft power, further enhancing Chinese people's confidence in Chinese culture.
Cultural confidence promotes innovation, paves the road to modernization and facilitates coordinated, green, open and shared development. It encourages innovations in technology, education and social governance, and boosts entrepreneurship. And coordinated development facilitates coordinated progress in material, political, cultural, ethical, social and ecological terms, and balances development between urban and rural areas and across regions.
Chinese civilization, armed with cultural confidence, radiates with great vitality and is ready to make greater contributions to the progress of human civilization.