Last-minute technical problem delays NASA's flight to the Sun
People's Daily app
1534014668000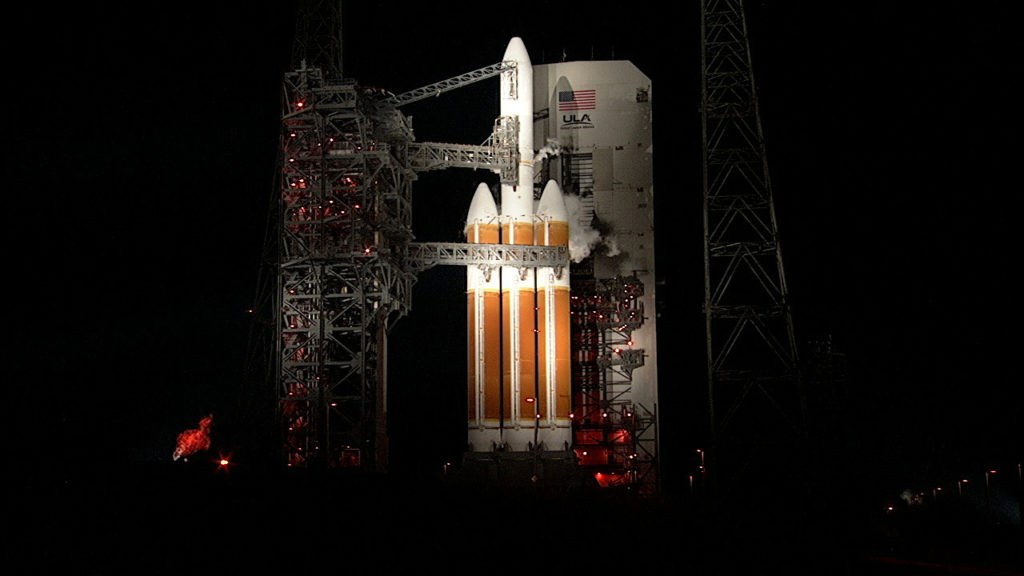 (Photo: CGTN)
A last-minute technical problem on Saturday delayed NASA's unprecedented flight to the Sun.
The early morning launch countdown was halted with just one minute, 55 seconds remaining, keeping the Delta IV rocket on its pad with the Parker Solar Probe.
Rocket maker United Launch Alliance said it would try again Sunday, provided the helium-pressure issue can be resolved quickly. As soon as the red pressure alarm for the gaseous helium system went off, a launch controller ordered, "Hold, hold, hold."
The $1.5-million mission is already a week late because of rocket issues. Saturday's launch attempt encountered a series of snags; in the end, controllers ran out of time.
The next launch is planned for 3:31 a.m. (0731 GMT) on Sunday at Cape Canaveral Air Force Station, when weather conditions are 60 percent favorable for launch, NASA said.
The team "planned for a 24-hour turnaround tomorrow," said Mic Woltman of NASA's Launch Services Program during a NASA livestreaming. "However, that is contingent upon the detanking process this evening."
"If they determined to find anything that they can't get ready for tomorrow's launch, the launch management team will be together and determine if we maintain that 24-hour turnaround or if we get it to a 48-hour turnaround," he added.
Once on its way, the Parker probe will venture closer to our star than any other spacecraft. Its main goal is to unveil the secrets of the corona, the unusual atmosphere around the Sun.
Not only is the corona about 300 times hotter than the Sun's surface, but it also hurls powerful plasma and energetic particles that can unleash geomagnetic space storms, wreaking havoc on Earth by disrupting the power grid.
Thousands of spectators gathered in the middle of the night to witness the launch, including the University of Chicago astrophysicist for whom the spacecraft is named. Eugene Parker predicted the existence of solar wind 60 years ago. He's now 91 and eager to see the solar probe soar. He plans to stick around at least another few days.
'Full of mysteries'
The probe is protected by an ultra-powerful heat shield that is 4.5 inches (11.43 centimeters) thick.
The shield should enable the spacecraft to survive its close shave with the fiery star, coming within 3.83 million miles (6.16 million kilometers) of the Sun's surface.
The heat shield is built to withstand radiation equivalent to up to about 500 times the Sun's radiation on Earth.
Even in a region where temperatures can reach more than a million degrees Fahrenheit, the sunlight is expected to heat the shield to just around 2,500 degrees Fahrenheit (1,371 degrees Celsius).
If all works as planned, the inside of the spacecraft should stay at just 85 degrees Fahrenheit.
"The Sun is full of mysteries," said Nicky Fox, project scientist at the Johns Hopkins University Applied Physics Lab.
(Source: CGTN)