Heritage cinema in London's West End wins protection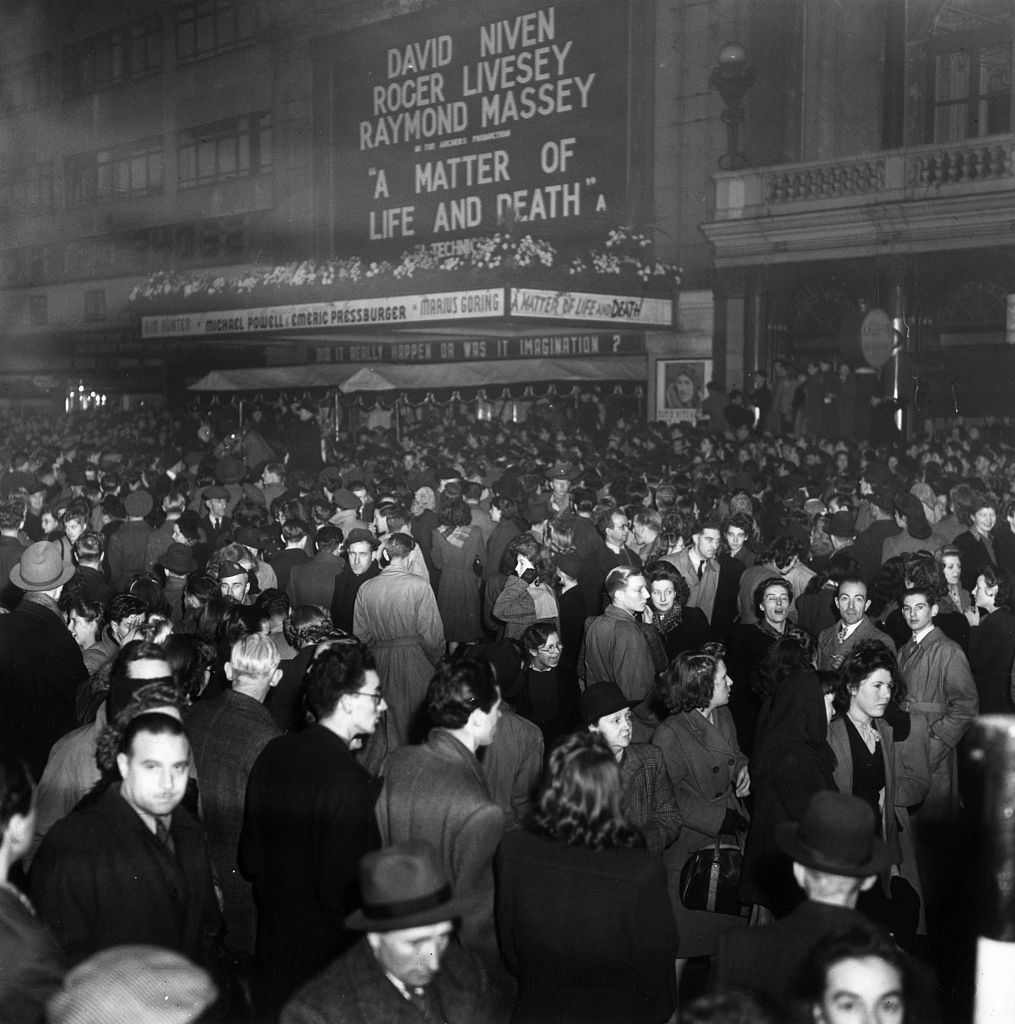 Crowds gather outside the Empire Cinema in Leicester Square, London on November 1, 1946. (Photo: VCG)
LONDON, Oct. 17 (Xinhua) - The Empire Cinema, one of the heritage cinemas in London's West End, was Wednesday granted official protection to ensure it survives, the campaign group Save Britain's Heritage (SAVE) said Wednesday.
The decision was made by the official cultural agency Historic England, following a high-profile campaign to save the cinema, which officially opened in 1928, from demolition.
The campaign, backed by the Cinema Theater Association, followed an application earlier this year by the Crown Estate for a measure that would have permitted the demolition of the cinema to make way for an office.
The building has been described as the last survivor of the grand palace cinemas in London.
SAVE's campaign was also backed by Twentieth Century Society, Ancient Monuments Society, World Monuments Fund Britain and the Society for the Protection of Ancient Buildings.
"This is a fantastic result for England's cinema heritage and we are delighted that the rarity, beauty and historic interest of the interiors have been celebrated and given the recognition they deserve," Henrietta Billings, director of SAVE Britain's Heritage, said.
"This presents an opportunity for the Crown Estate to re-think their plans, and incorporate this historic and very special West End venue into their wider strategy for the Haymarket area of London," said Billings.
Richard Gray from the Cinema Theater Association said: "We are more than delighted that after all these years the Department for Digital, Culture, Media and Sport have at last given the building rightful recognition and protection."
"We hope now that the building will be restored and continue to be a show-place movie destination of the West End," said Gray.
In its citation, Historic England described the Empire Cinema as the sole surviving cinema interior designed by Frank Verity who has been credited with bringing the luxurious cinemas to Britain through his work for the big U.S. Hollywood studio, Paramount.