Lippi wants China to be the 'surprise' of the 2019 Asian Cup
AL-AIN, United Arab Emirates, Jan. 6 (Xinhua) -- China's national football team coach Marcello Lippi set his team a target to be the "surprise" of the 2019 Asian Cup on Sunday.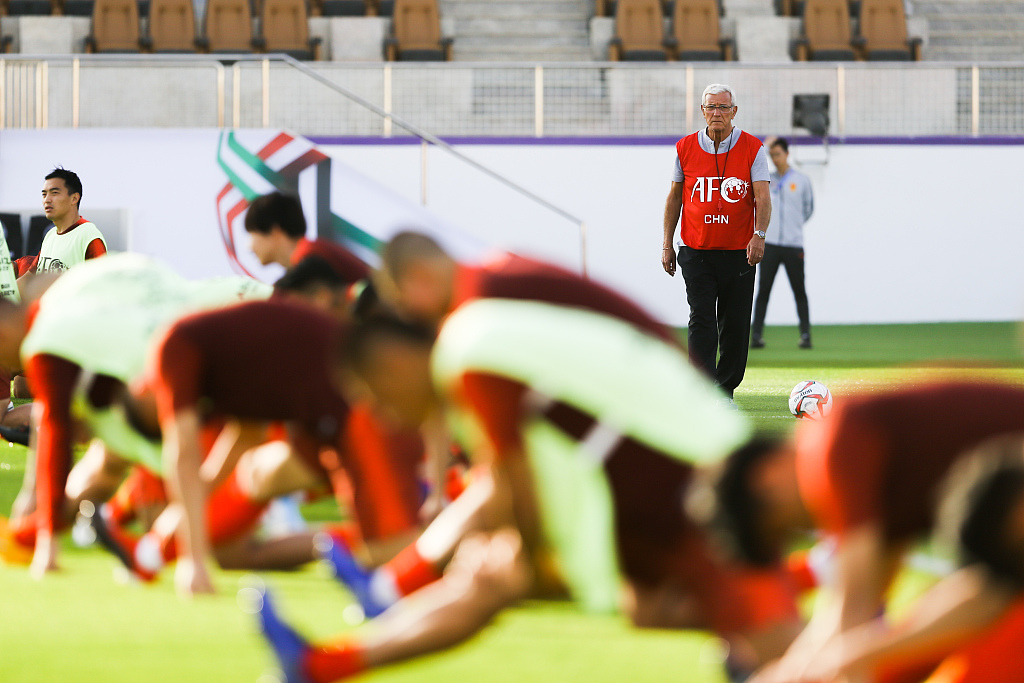 Players of China's national football team take part in the training session ahead of the AFC Asian Cup UAE 2019 in Abu Dhabi, the United Arab Emirates (UAE), on Jan. 6, 2019. (Photo: VCG)
China, who have never been able to win the tournament, will begin their group match against Kyrgyzstan on Monday. Although China have failed to get past the quarterfinals since 2004, Lippi still believed the "Team Dragon" can go further than they were expected.
"Our target is to do our best and achieve a good result. We know that in a competition like this there are favorites like Japan, Australia, Iran and South Korea, but there is always a surprise team too. I hope we can become the surprise of this tournament. "
"I have worked in China for 7 years, I know how much Chinese fans care about the national team, so I really want to give this big satisfaction to all the Chinese fans." said the 70-year-old.
China's caption Zheng Zhi, who is the oldest player in the 2019 Asian Cup, will miss the match against Kyrgyzstan due to suspension.
"We know that Zheng would be suspended for the first group stage game, so we have prepared very well in order to get ready for this without him."