City's redefined restrooms are flush with public conveniences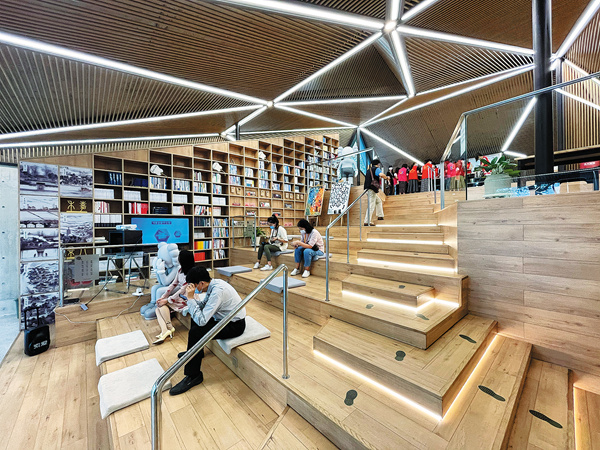 Li Shenyu was making mooncakes with a group of women at a special facility in Jiaxing in East China's Zhejiang province in mid-September.
It was a community event for Mid-Autumn Festival.
"It is good to have a nice place for such activities that is free to use," says Li, who lives in the neighborhood.
The facility, located on the city's Xinxing Street, was built on the site of an old public toilet and offers a fresh, repurposed venue for coffee and a spacious library.
Local residents can enjoy free access to the space, take a break after answering the call of nature or simply hang out with friends.
Many elderly people drop by after their routine morning exercises, and young people come and chat over coffee, Li says.
"Parents also bring their children to read here."
The recreational area was part of Jiaxing's efforts to upgrade the image, function and services of old public toilets, while improving leisure and reading facilities.
To date, the city has built 18 similar centers that provide toilets, as well as free drinking water, book rentals, wireless internet access, sewing kits and first-aid items.
Each features a distinctive local culture.
The Xinxing street facility centers around architectural art and highlights the changes in urban development via a photo exhibition.
The recreational area on the city's Sanyuan Road offers wheelchairs and crutches for elderly residents. Monthly medical diagnoses are also available for free.