Top music videos including 'Despacito' defaced by hackers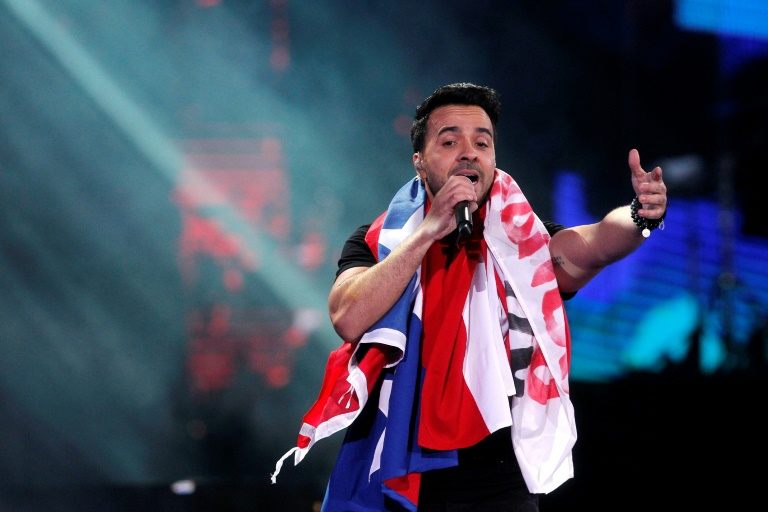 Puerto Rican singer Luis Fonsi -- shown performing in Chile in February -- is the singer of global mega-hit "Despacito," one of the songs whose videos were hacked on YouTube at the 59th Vina del Mar International Song Festival on February 21, 2018 in Vina del Mar, Chile. (Photo: AFP)
Some of the most popular music videos on YouTube including mega-hit "Despacito" momentarily disappeared Tuesday in an apparent hacking.
Fans looking for videos by top artists including Drake, Katy Perry and Taylor Swift found the footage removed and replaced by messages that included "Free Palestine."
Luis Fonsi's "Despacito" -- the most-watched video of all time at five billion views -- was briefly replaced by an image of a gun-toting gang in red hoods that appeared to come from the Spanish series "Money Heist."
Most videos were back up by early Tuesday US time but some still had defaced captions, which boasted of hacking by a duo calling themselves Prosox and Kuroi'SH.
YouTube, which is owned by search engine giant Google, said that the problem centered on Vevo -- a site backed by music labels that hosts videos -- and not YouTube itself.
"After seeing unusual upload activity on a handful of Vevo channels, we worked quickly with our partner to disable access while they investigate the issue," a YouTube spokesperson said.
Vevo confirmed a security breach on its end and said it had been contained.
"We are working to reinstate all videos affected and our catalog to be restored to full working order. We are continuing to investigate the source of the breach," it said in a statement.
A Twitter user identified as Kuroi'SH threatened more hacks including on the South Korean boy band BTS.
"This is not fake we are real!" he tweeted, adding, "Everything is hack-able."