River, lake chiefs play important roles in guarding China's water resources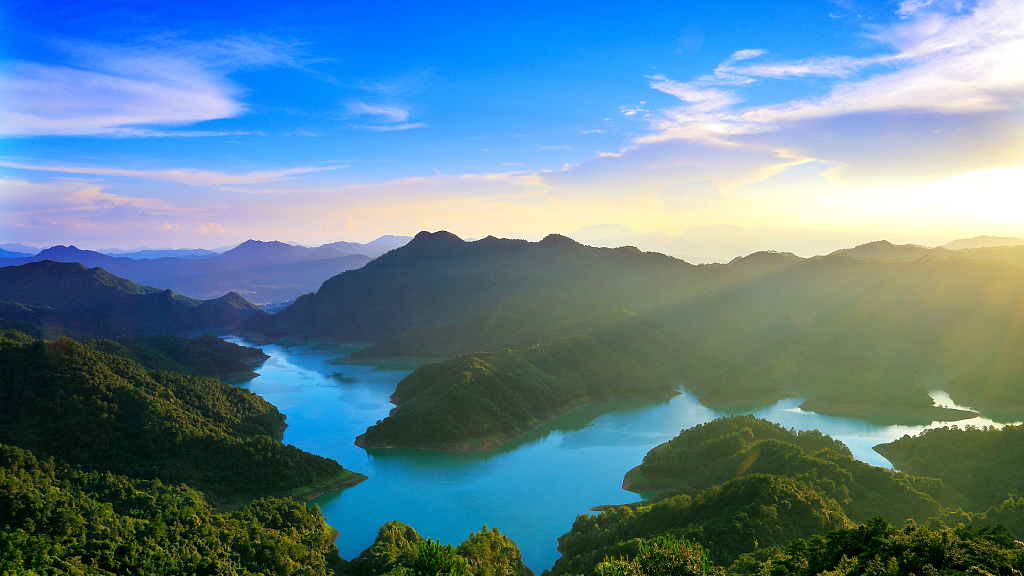 China's river-and-lake-chief system has played an important role in water protection, pollution prevention and control, as well as ecological restoration.
There are about 300,000 provincial-, city-, county- and township-level river and lake chiefs, and more than 900,000 chiefs at the village level, who are the frontline guardians of China's water resources.
In Changxing County, east China's Zhejiang Province, waterway pollution caused by textile enterprises was once a big headache for local authorities.
"After the downstream pollution was controlled, more dirty water flowed here from the upper stream. Back then, it was quite hard to radically address pollution for a river," said Wang Dan, a local resident.
River and lake management needs collaboration from different regions and sectors, which was a complex issue of many parts in China.
The river-and-lake-chief system turned a new page for China's waterway protection and management efforts.
"The river-and-lake-chief system is a major reform initiative personally planned, designed and promoted by General Secretary Xi Jinping. It is a fundamental and pioneering major institutional innovation in the field of river protection and management. The comprehensive implementation of the river-and-lake-chief system has become a strong starting point for solving China's complex water problems and ensuring national water security." said Jing Maotao, an official with the Ministry of Water Resources.
The country has also established an interdepartmental system to coordinate efforts for waterway protection as well as a joint pollution prevention and control mechanism for the seven major river systems – comprising Haihe River, Liaohe River, the Yellow River, Huaihe River, Songhuajiang River, Yangtze River and the Zhujiang River.
With the full implementation of the river-and-lake-chief system, China has solved many lingering problems in water resources protection.
As a result, the country has seen continuous improvement in water quality. The proportion of lakes and rivers graded with fairly clean water quality (Grade I to III) reached 84.9 percent in 2021, up 1.9 percentage points year on year. Meanwhile, the water quality in 88.9 percent of China's water function zones were above national standards, according to the National Bureau of Statistics.
(Cover image via VCG)