A musical reA musical resurgence has Hollywood changing its tunesurgence has Hollywood changing its tune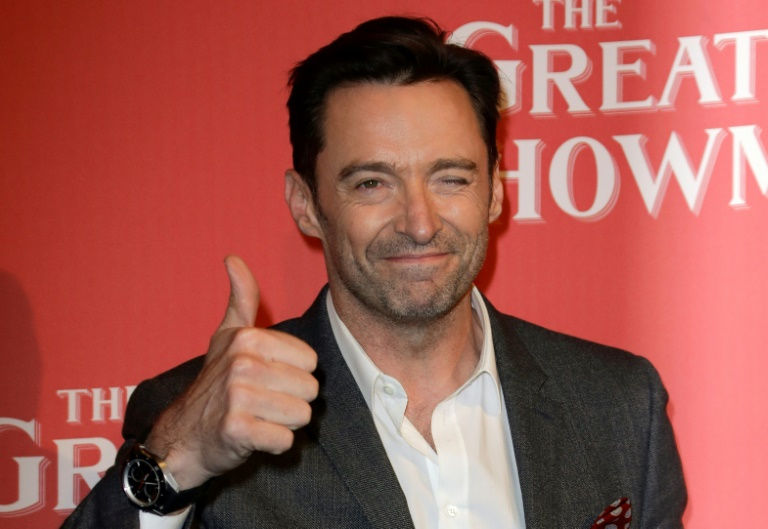 Hugh Jackman starred in last year's 'The Greatest Showman' -- part of a movie musical revival.(Photo: AFP)
Hollywood is falling back in love with the movie musical, seduced by the success of Oscar winner "La La Land" and buoyed by a wave of live-action Disney adaptations.
In a Tinseltown landscape largely dominated by superheroes, 2017 still saw "La La Land," "The Greatest Showman" and "Beauty and the Beast" pull in more than $2.1 billion at the global box office.
Disney is the backbone of the revival, with a "Mary Poppins" sequel expected later this year -- with Emily Blunt taking over the iconic role of the magical nanny -- and new live-action versions of "Aladdin," "Dumbo" and "The Lion King" due in 2019.
But Universal's "Mamma Mia! Here We Go Again" and a "West Side Story" remake from Steven Spielberg are also in the cards, along with an updated version of "A Star Is Born" starring Lady Gaga.
"There's a whole generation of people who grew up watching animated musicals, and it kind of cultivated an audience for that," says Andy Kirshner, a composer, performer and professor at the University of Michigan.
"There's more of a tolerance for fantasy today."
Before this renaissance of sorts, the movie musical had not completely vanished from Hollywood -- "Chicago" snagged a Best Picture Oscar in 2003, and films like "Grease" and "Mamma Mia!" opened to popular acclaim.
But those hits were exceptions: the genre more or less fell out of favor on the silver screen after 1965's "The Sound of Music."
In more recent decades, music and dance have taken precedence to singing, which was absent from classics including "Saturday Night Fever," "Footloose" and "Flashdance."
Kirshner balks at comparing today's musical revival to the genre's golden age that shaped Hollywood, kicking off around 1927 with "The Jazz Singer."
During that heyday, studios "had these casts of stars on contract, composers, lyricists, production designers... that could kind of crank out musicals on a schedule," he recalled
"I don't think we'll ever really see that again just because of the way that movies are made now," he added..
'Room for experimentation'
Until now, most cinematic musicals have conspicuously stuck to the genre's traditions, their songs conforming to a classical style without drawing much inspiration from modern music.
Cult classic "The Rocky Horror Picture Show," which was released 43 years ago, and Baz Luhrmann's "Moulin Rouge!" (2001) are the only more innovative projects to conquer a wider audience.
"The originality of the genre has waxed and waned since the 1960s," said Desiree Garcia, a professor at Dartmouth College and an actress who starred in "Guy and Madeline on a Park Bench," the debut feature by "La La Land" director Damien Chazelle.
"It is significant that Damien was able to demonstrate that an original Hollywood musical could be made economically, accrue a large profit, and win critical acclaim at festivals and from critics," she said.
A fresh crop of directors and songwriters interested in developing new material could "signal a sea change for the musical," Garcia added.
Stage triumphs like Lin-Manuel Miranda's hip-hop "Hamilton" -- which is also reportedly set for a film adaptation -- suggest a turning point, she said.
"The success of 'Hamilton' demonstrates that there is great potential there to use what is really popular music today in an original, exciting kind of way," Garcia said.
Kirshner agrees.
"There's a lot of room for experimentation in the form," he said, while cautioning that money could be the deciding factor.
"I don't know how experimental Hollywood will be because their (financial) risk is so much greater, but there's room for the form to continue to expand."