'Black Panther' leads MTV Movie and TV Award nods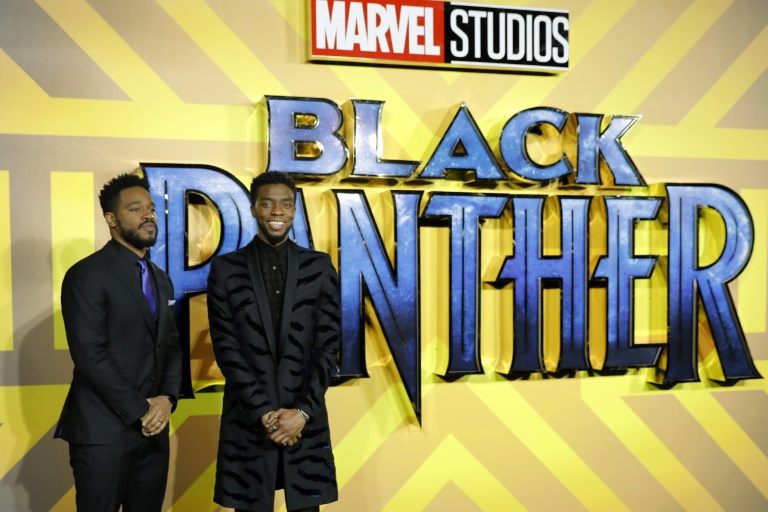 American director Ryan Coogler (L) and American actor Chadwick Boseman pose on arrival for the European Premiere of "Black Panther" in central London on February 8, 2018. (Photo: Reuters)
Black Panther," the breakthrough superhero film that has become one of the highest-grossing motion pictures of all time, on Thursday led nominations for the MTV Movie and TV Awards.
The action movie about the fictional African kingdom of Wakanda led with seven nominations including Best Movie for the June 18 awards, which will be decided by public voting.
Placing second with six nominations is "Stranger Things," the Netflix series about supernatural occurrences in a small town in Indiana.
The MTV Movie and TV Awards, like the channel's signature MTV Video Music Awards, celebrate pop culture moments and pride themselves on being less stuffy than the industry's benchmark Oscars and Emmys.
Categories include "Best Kiss" and "Most Frightened Performance." In another contrast with the industry-led awards, the MTV prizes for the second year will be gender neutral with no separate competitions for men and women.
"Black Panther," a rare action film to celebrate black culture, has already become the third highest-grossing movie ever in North America since its release in January.
Comedian Tiffany Haddish will serve as the host of the MTV Movie and TV Awards, which hands out statuettes shaped like popcorn boxes.
Haddish stars in the comedy "Girls Trip" which is also up for Best Picture, along with the action flicks "Avengers: Infinity War" and "Wonder Woman" and horror adaptation "It."