Bullet Messenger, can they pull it off?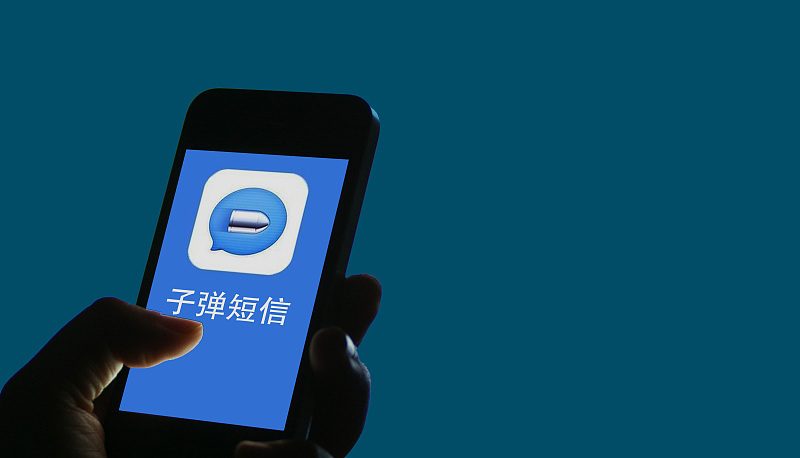 (Photo: Souhu)
One of the hardest mobile application "sectors" to crack, according to analysts, is the messaging sphere.
In China, WeChat – owned by one of the world's most valuable companies Tencent Holdings – has dominated people's lives beyond just its core messaging function. Most in the country use it to make cashless payments for just about anything, use it as a form of social media to share pictures, get first-hand info from news accounts they subscribe to, including discounts from restaurants, amongst other usages such as playing games.
Thus, when a new Chinese messaging app "Bullet Messenger" made its launch on August 20 – and has since seen 10 million downloads – interest of local and foreign media was piqued. (For perspective, WeChat has over one billion active monthly users worldwide.)
Could Bullet Messenger's entry disrupt WeChat's incumbent dominance?
"Social messaging, connectivity, Facebook, WeChat – these businesses are incredibly powerful if you can pull it off. It's difficult to enter late in this business because of the way the business works, but it's been done," Jeffrey Towson, professor of investment at Peking University's Guanghua School of Management told CGTN.
"WhatsApp, WeChat can grow quicker than any type of businesses," he added.
Can Bullet Messenger pull it off?
Bullet Messenger was launched by Chinese smartphone maker Smartisan and uses, among others, technology by speech recognition specialist iFlytek.
The app's main difference from WeChat is its built-in automatic voice-to-text feature which transcribes the user's voice notes into a text message. You can also re-listen to parts of the audio note, recall the text and make changes to the transcription thereafter. (Using voice notes is a common way to communicate in China.)
However, relying solely on this voice-to-text feature isn't enough for Bullet Messenger to "pull it off," Towson said.
"That's too easy to replicate. WeChat can do that immediately. The strategy that has worked for other companies is: you have to go after a niche market or a micro market, and get to scale within a demographic group – that's what Facebook did," Towson elaborated.
Towson cited the likes of Facebook, which started as a small player against dominant incumbents like Friendster, but managed to grow from a micro market – college students at Harvard University.
"So if Bullet Messenger can go after a niche community and get to scale, they'll be competitive; but they can't compete everywhere."
What will this mean for Tencent's WeChat?
Towson brought to light the competition Bullet Messenger is up against – the mighty Tencent.
"Unfortunately Tencent is really smart, they're gonna see what you're doing quickly and they're gonna respond. When Pinduoduo jumped into e-commerce, Alibaba and JD saw it very quickly, and now they're gonna respond," he said.
It's a race now, Towson said. "Can Bullet Messenger get to scale in terms of usage in a niche market, before Tencent responds?"
While it's important to have "sign-ups," Towson said it's also crucial to see if people are using the app everyday – in what is known as the demand-side economies of scale, i.e., usage activity.
"For a niche market quickly they'll do well, but if Tencent responds quickly and does voice-to-text, that would be bad," he pointed out.
The popular CEO of Smartisan, Luo Yonghao said in his Weibo account that he plans to spend around one billion yuan in the next half year to add 100 million users.
Luo also commented on Bullet Messenger's unbelievable results thus far, considering the app is "not fully ready." Indeed, Bullet Messenger only transcribes Chinese voice notes presently, and does not provide translations into English.
That said, it's still in early stages. All eyes will be on Bullet Messenger's future roll-out of additional functions, and if and how WeChat responds.