Nanju Opera performance comes to Beijing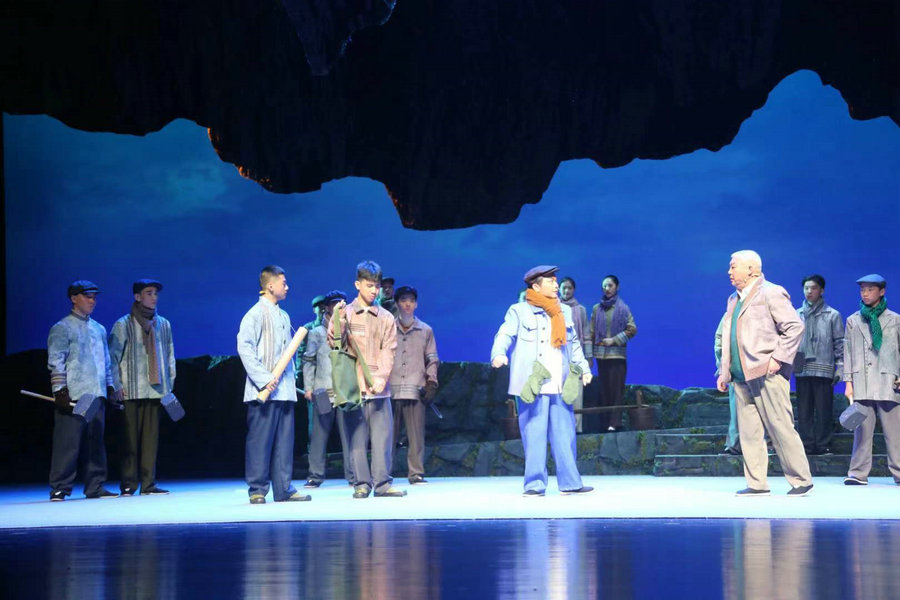 Nanju Opera piece Bense (true color), coproduced by Laifeng county of Hubei province and the National Academy of Chinese Theater Arts, will be staged in Beijing's Mei Lanfang Theater from Aug 17 to 18.
The performance is based on the true story of Zhang Fuqing, a hero in the War of Liberation (1946-49), who later volunteered to work at Laifeng county with the hope of helping change the outlook of the impoverished rural regions.
Nanju Opera is a traditional opera style fromLaifeng county and the neighboring Xianfeng county, and is inscribed in the national intangible cultural heritage list. To preserve and promote the opera style, Laifeng county established the Laifeng Nanju Opera research institute, to open up courses and train professional performers. Benseis among 28 stage performances created by the county.
Zhang Yao, vice-dean of National Academy of Chinese Theater Arts, says that the academy sent a team of veteran directors, stage artists, costume designers and traditional opera teachers to collaborate with Laifeng Nanju Opera research institute. The creation and rehearsal of the performance took three years before it premiered in the county in May, 2021.
From 2024, the academy will also open up a Nanju Opera bachelor's degree program to help cultivate new talents in the regional opera style.