Chinese senior to challenge Dakar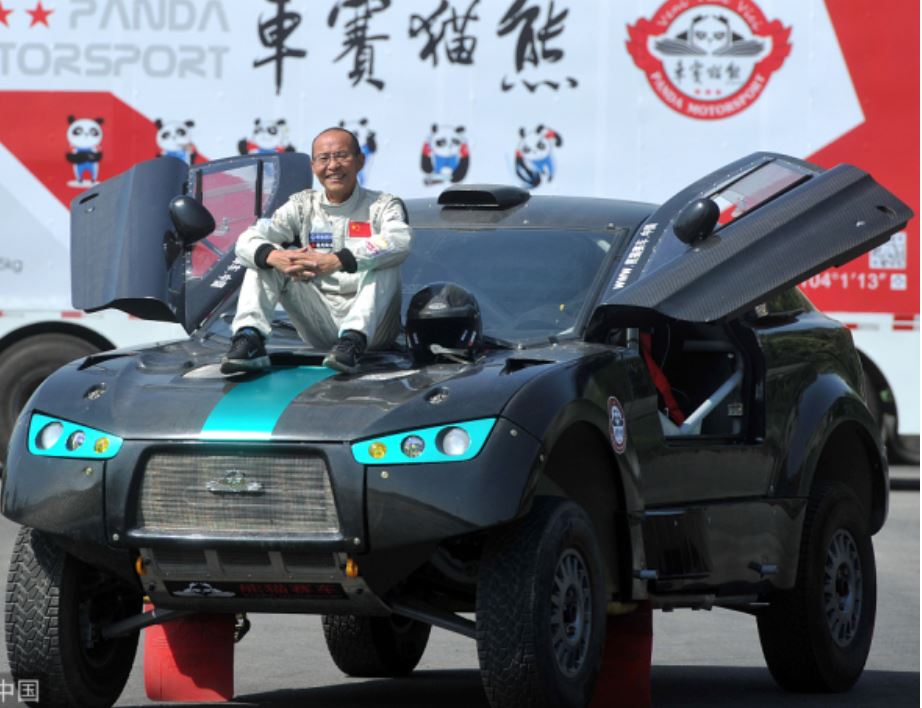 Liang Yuxiang, 62, photographed with his 4 million yuan rally car ahead of the China Around Taklimakan (International) Rally, Chengdu, Sichuan Province, June 11, 2015. [Photo: VCG]
He says he developed a passion for long-distance travel after he drove his car from his home in Chengdu to Rome, Italy, in 2006. Two years later, the then-55 year old rented a vehicle and drove across the continental United States.
Liang Yuxiang is no stranger to the motor circuit in China, having competed several rallies in China, including the China Around Taklimakan (International) Rally, the China Grand Rally and the Silk Way Rally, among others.
Last year he was able to successfully complete the Monte Carlo Rally in Monaco.
Asked about his expectations for Dakar, Liang Yuxiang admits he is prepared not to complete the grueling event.
The 2019 Dakar Rally will run from January 6 to January 17. It covers some 5,000 kilometers over 10 stages. Around 70 percent of the driving will be through Peru's high-altitude desert regions.