Guardian angel for destiny's children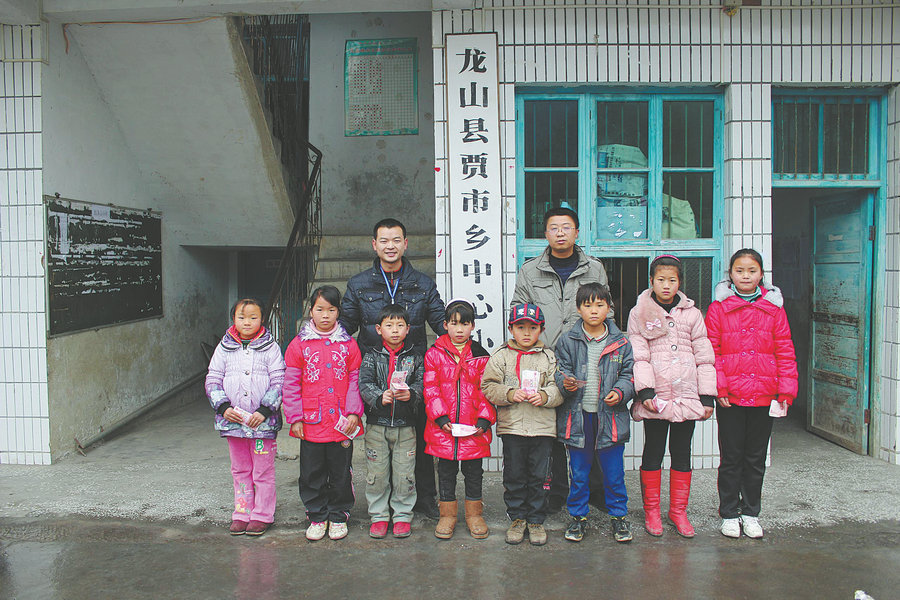 Good Samaritan in the rural areas of Hunan province is committed to the mission of helping underprivileged students finish school, report Yang Feiyue and Zhu Youfang in Changsha.
To more than 200 youngsters in Central China's Hunan province, Yang Yunda is like an elder brother. Abject poverty had forced these children to drop out of school, but Yang rustled up funds to ensure each one of them completed secondary education.
In the past 15 years, the 41-year-old has single-handedly raised nearly 1 million yuan ($139,600) to help underprivileged students and at least 40 of them have managed to pursue higher studies, making their way to either college or vocational institutions.
Yang's pure altruism has earned him several awards, including the Good Samaritan of China title in 2020 from the General Office of the Central Commission for Guiding Cultural and Ethical Progress.
Born into penury in Shangwujiang Yao ethnic township, Shuangpai county, southern Hunan, Yang had seen his sister drop out of school in order to support their family — and his education — after chronic illness took a toll on their parents' health.
The supreme sacrifice of his sister did not go in vain. Yang made it to Huaihua University in 2002, where he decided to study Chinese language and literature. In the four years that followed, he paid his way through college by doing part-time jobs and getting a student loan. He became one of the very few people from the mountain town to get a university degree.
After graduation, his classmates chose to launch their careers in economically developed coastal areas, but Yang had a more selfless idea. "Life taught me to appreciate the opportunity of education. So, despite my limited resources, I decided to help others have the privilege of finishing school," he says.
Determined to turn around the future of children in his cash-strapped hometown and its neighboring areas, Yang answered the nation's call to work as a grassroots volunteer in Longshan county, Xiangxi Tujia and Miao autonomous prefecture, Hunan.