Peking Opera troupe marks 40th anniversary with month of performances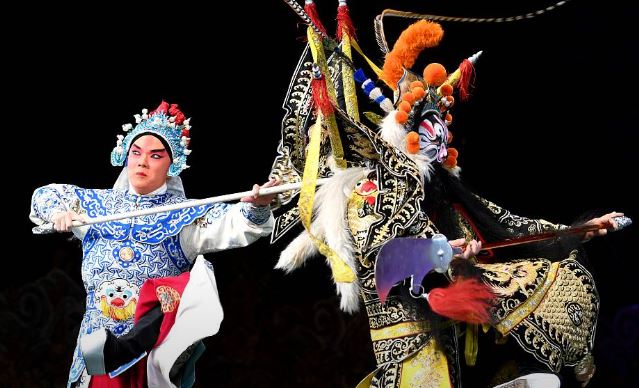 Opera artists perform the Peking Opera show "Zhuang Yuanmei" on stage. (Photo VCG))
The Jingju Theater Company of Beijing is marking its 40th founding anniversary this year with a month-long Peking Opera spectacular.
The month of performances kicked off last Friday with a Peking Opera classic "Zhuang Yuanmei" staged at the Chang'an Grand Theater in the Chinese capital.
The production tells a love story during the Song Dynasty (960-1279) between a general named Yang Yanzhao and Princess Chai. The Peking Opera version was created in the 1960s and has since become one of the most popular pieces in the craft's repertoire.
Among other showings scheduled for the upcoming weeks are such classics as "The Orphan of Zhao" and "Mu Guiying Takes Command."
Throughout March, the troupe will present some 30 Peking Opera performances at theaters around Beijing.
According to Fu Boyang, the marketing director of the company, more events are in the pipeline for 2019.
"It's a challenge to showcase through these shows everything the Jingju Theater Company has achieved, considering how many masterpieces it has produced over 40 years. We've selected many classic items for staging this month... And in June and September, there will be more celebratory performances, featuring the younger talents from our company."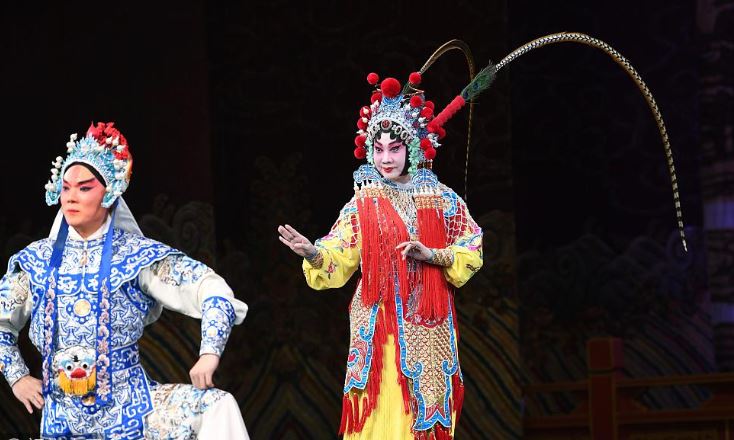 The Jingju Theater Company kicked off one month of celebrations with the staging of "Zhuang Yuanmei." (Photo: VCG)
The Jingju Theater Company of Beijing was founded in 1979 when several leading Peking Opera artists decided to merge their troupes.
The artists were representatives of various famous Peking Opera schools — the "Mei", "Shang", "Cheng" and "Ma" Schools. They would later be joined by artists from other schools, including the "Tan" and "Zhang". Over the decades, the combination of these diverse influences played a vital role in the company's development.
Zhang Xuezhi, a Peking Opera performer, said: "My father was an artist from the Zhang School, and he was one of the first members of the troupe. How to make this traditional art form appeal to a contemporary audience was a big challenge for them. He and his students worked hard, on and off the stage. Now I'm delighted to see Peking Opera mastered by young artists and gaining many followers. In them, I can see the future of Peking Opera."
Peking Opera, known as "Jingju" in Chinese, is a 200-year-old art form that combines singing, dancing, martial arts, and acrobatics. In 2010, UNESCO identified Peking Opera as part of the Intangible Cultural Heritage of Humanity.
As one of the largest and most prestigious Peking Opera troupes in the country, the Jingju Theater Company of Beijing has played a leading role in promoting this traditional Chinese art form, both in China and overseas.
The troupe is using its 40th anniversary not only to reflect on the classics of the Peking Opera repertoire, but also to introduce a number of new productions to showcase the talents of its up-and-coming, younger directors.