Met Opera's 'Tosca' rises after backstage chaos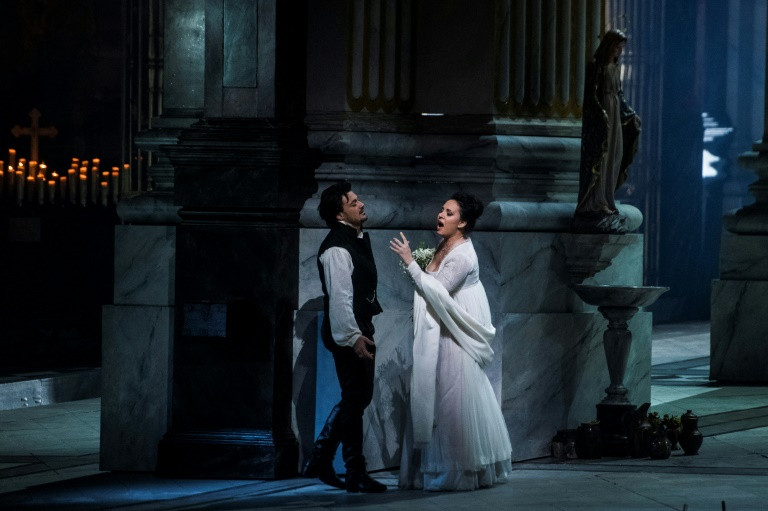 After enduring unprecedented cast upheaval, the Metropolitan Opera's new "Tosca" is winning standing ovations for its opulent reboot of Puccini's shadowy tale of love, politics, power and deception.
The New York opera house's revamped take on the repertory favorite, which premiered on New Year's Eve, will go global Saturday when it is beamed to cinemas worldwide as part of the Met's "Live in HD" series.
Building an unusual buzz within the audience before each performance, the new production stars two leads who had never before performed in the opera -- Italian tenor Vittorio Grigolo and Bulgarian soprano Sonya Yoncheva.
Yoncheva says she was eager to put her imprint on the role of Tosca, a diva who is often portrayed as haughty and temperamental.
"I always thought Tosca is a different person. She's not this arrogant diva. She's not narcissistic," Yoncheva told AFP.
"I actually believe she's somebody exactly the opposite. She's somebody really loving and her jealousy is because she feels this passion for Mario."
Her approach to the show-stopping aria "Vissi d'arte," sometimes rendered while kneeling, shuns histrionics.
"For me, this is a moment of reflection," said Yoncheva. "Tosca will be in this completely intimate moment, singing for herself and singing for her god without exaggerating anything."
- 'More modern diva' -
The standing ovations suggest Yoncheva's unadorned approach is resonating with Met audiences who may relate to Tosca's flirty banter with her lover Mario Cavaradossi, and, more darkly, see parallels between today's "Me Too" phenomenon and Tosca's predicament as she fends off and ultimately kills her would-be rapist, the villain Scarpia.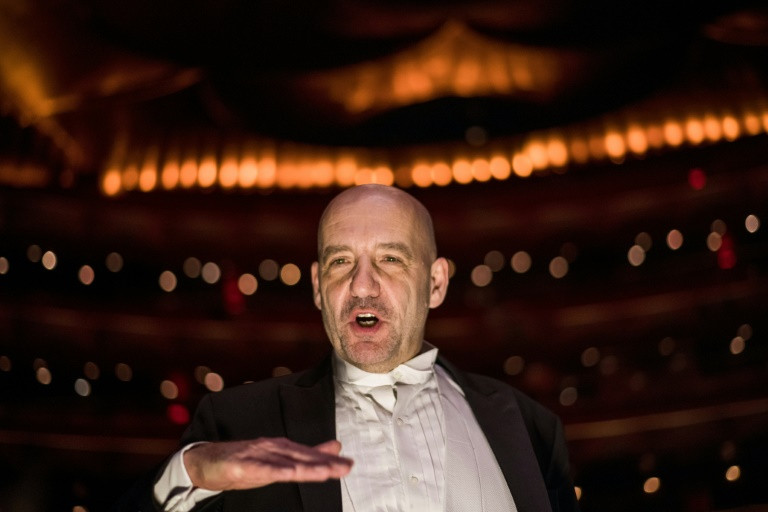 The Met has set up a gallery on its first floor showcasing Maria Callas, Leontyne Price and other Toscas of eras bygone.
But opera houses are also eager to refresh themselves to draw in younger audiences.
"It's one of those roles where the artist of course is at the service of the character, but also needs to speak about himself or herself, and in this way that Tosca is a modern Tosca," said conductor Emmanuel Villaume.
"She's less difficult, less capricious than the idea of the diva we might have had in the time of (Renata) Tebaldi or Callas, who are the references in this role." Villaume said.
Yoncheva is "a more modern singer and she's a more modern diva," he said.
- Cursed? -
One of the most popular and accessible operas, "Tosca" has proven tricky for the Met in recent years.
The problems began in 2009 when the Met introduced a pared-down production by Luc Bondy, replacing a much-loved spectacle created by Franco Zeffirelli.
The Bondy version infamously drew jeers on opening night from the Met audience, which is not known for booing, and was detested by some major patrons of the opera house.
The new production, developed by David McVicar, replaces the minimalist look of its immediate predecessor with museum-quality sets, including of Scarpia's fresco-filled chamber room at the Palazzo Farnese.
The McVicar staging conveys much of the grandeur of Zeffirelli's work, but the style is more "painterly," said John Sellars, the Met's assistant general manager for production.
An unusual feature is that the production is performed on a slanted stage, adding dramatic tension "by things being just a little bit out of whack," Sellars said.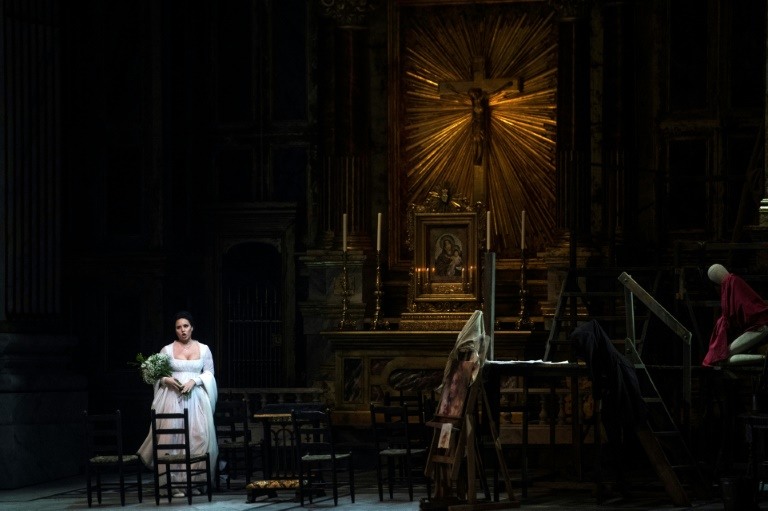 But casting the new production proved difficult, with the original tenor, soprano and conductor all bowing out soon after the show was announced in February 2017.
Then, in a bombshell less than a month before opening night, the Met suspended the production's second conductor, former music director James Levine, amid sexual abuse allegations.
About 10 days later, Bryn Terfel, the last remaining star of the original cast, withdrew and was replaced as Scarpia by Serbian baritone Zeljko Lucic.
"It was like a curse," recalled Yoncheva. "Everyone was scared something will happen to them."
Villaume, who had just won plaudits for his handling of Massenet's "Thais" at the Met in November, was enlisted as an emergency replacement.
"There was a lot of pressure on us considering the whole history of the production," he told AFP. "I probably lost a few years in a few weeks."
But critical reception of the opening night performance was generally good. The audience that night included Bill and Hillary Clinton, who met the cast and attended a gala dinner that was covered by Vanity Fair magazine.
Both Yoncheva and Villaume say the performances have gotten progressively better.
Now there is just one left for the current cast: the Saturday broadcast, Villaume's first "Live in HD."
"The way we had to deal with all those challenges day after day it gave me a certain sense of 'stay calm,'" he said.
"I will probably digest and metabolize all of this in a few weeks, but it has been an incredible experience."