Rare French book on Confucian philosophy stands witness to friendly China-France relations
Global Times
1604574781000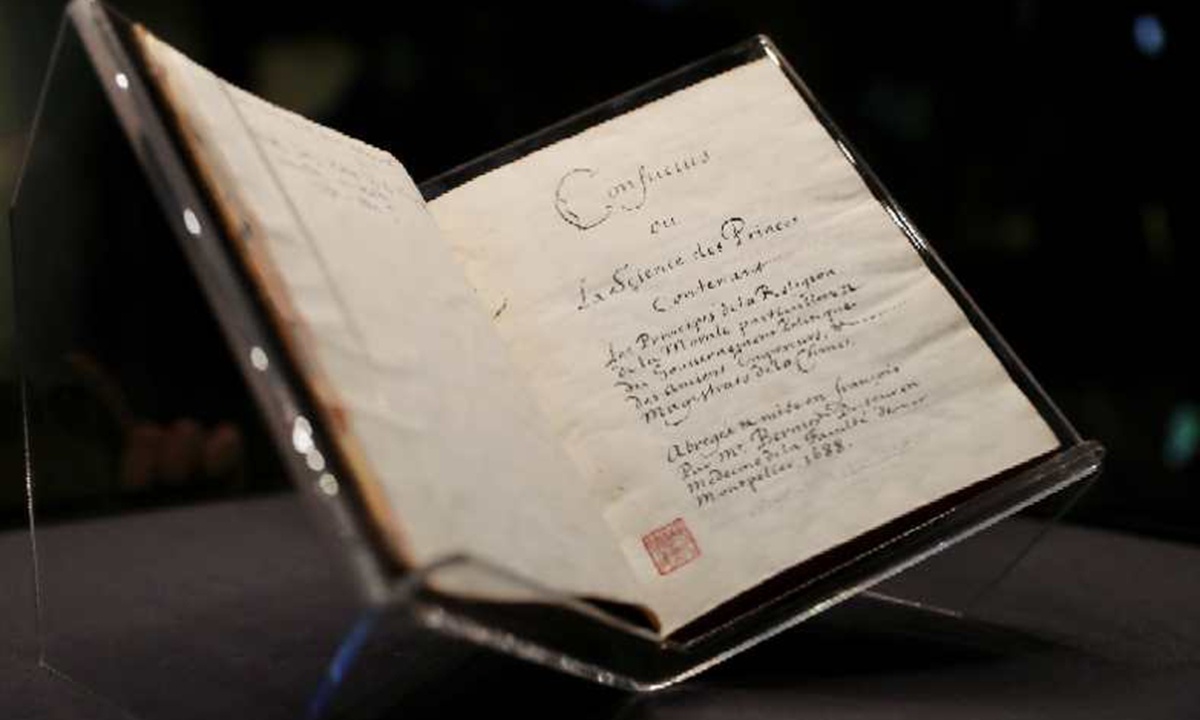 An opening ceremony to introduce the French work Confucius ou la Science des Princes, or Confucius, or the Science of the Princes, into the collection of Beijing's National Library of China was held at the library on Wednesday.

The book was a state gift that Chinese President Xi Jinping received in March 2019 during a visit to France to mark the 55th anniversary of the establishment of diplomatic relations between China and France.
With its first edition published in 1688, the book is now the first complete manuscript of a foreign language book from the European Enlightenment period in the National Library of China collection.
Laurent Bili, the French ambassador to China, said at the ceremony that the collection does not just hold special value in the field of literature and culture, but is also a powerful symbol and a testament to the exchanges between France and China over the centuries. He added that this should be seen as an incentive to continue to promote and strengthen bilateral cooperation in the field of culture and heritage between the two countries.
In order to allow more people to understand the main content of this classic and its significance in cultural exchanges between China and France, the National Library of China is also holding special exhibitions to display printed editions of The Analects of Confucius in Japan and North Korea, as well as French, Italian, German and English translations of the work published from the 17th to the 19th centuries.
The exhibition will be open to the public free of charge until December 6.