Illustrated charm of Beijing, Shanghai now in travel books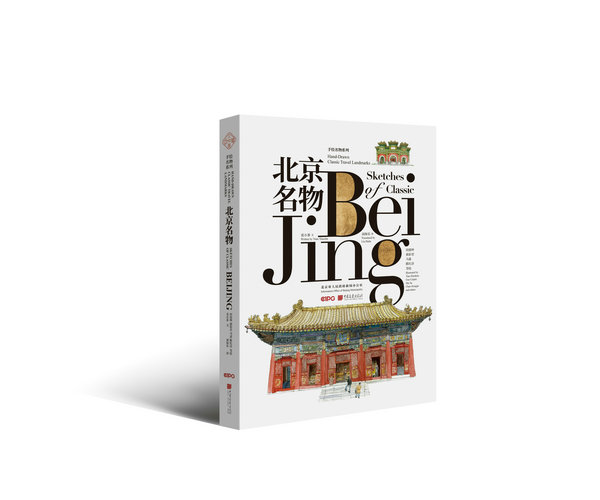 A group of young illustrators have been sketching lifestyles of Beijing and Shanghai and compiling them into a series of bilingual travel brochures to cater to young visitors from home and abroad.

Sketches of Classic Beijing has 104 hand-drawn watercolor illustrations that depict destinations including the city's historical landmarks and modern scenic spots. The book also includes what today's young people would like to see, taste and experience in these places.
Sketches of Classic Shanghai highlights a mixed lifestyle in the metropolis that includes local scenes in Western-style mansions and bourgeois leisure in traditional Chinese-style city spaces, as interpreted by Shanghai artists.
The two books are part of the Beautiful China book series, co-launched by the Beijing-based China International Publishing Group and the China Pictorial Press. Their aim is to portray the diversity and charm of China and the way of life here using photographs and illustrations.
Brochures featuring cities like Guangzhou, Nanjing, Hangzhou, Chengdu and Xi'an are in the works and will be released in the near future.