South Korean esports team DAMWON Gaming defeats China's Suning Gaming at 2020 'League of Legends' World Championship Final
Global Times
1604231636000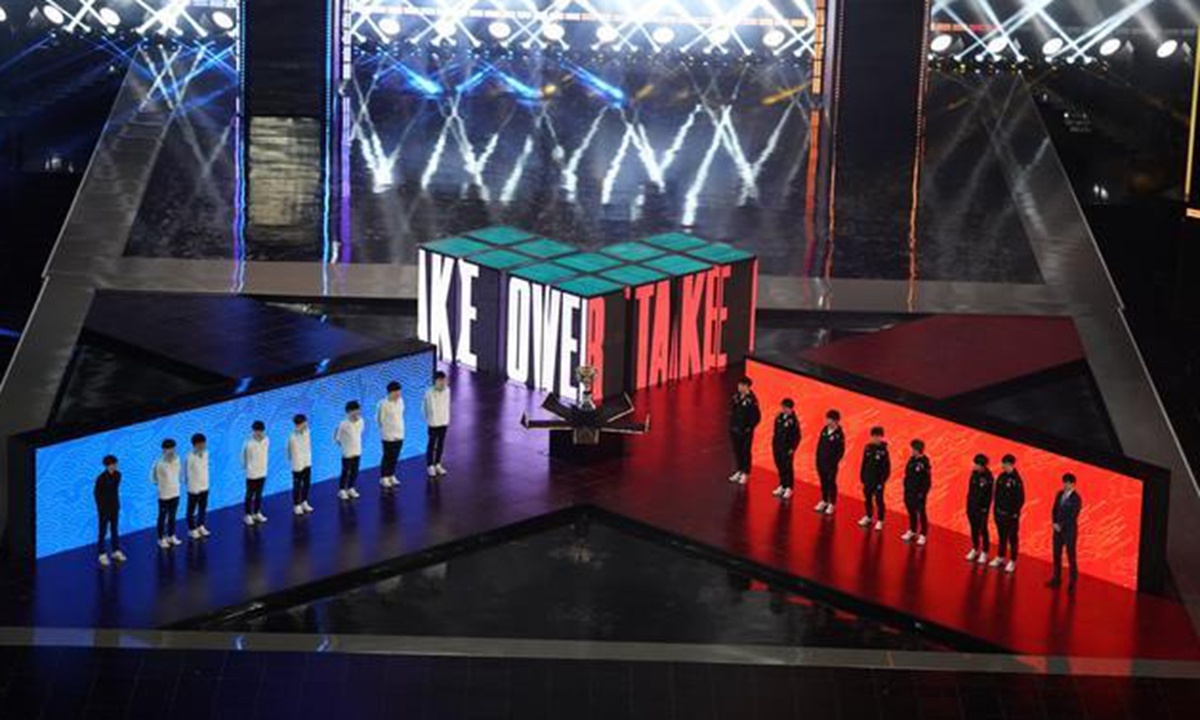 At 3:1, South Korean esports team DAMWON Gaming defeated China's Suning Gaming to take home the Summoner's Cup as well as a share of a prize pool worth millions of dollars at the 2020 League of Legends World Championship Final held in the Pudong Football Stadium in East China's Shanghai Municipality on Saturday night.
The esport competition captured the attention of the world even amid the ongoing COVID-19 pandemic, with the live broadcast of the event gaining millions of views on YouTube and Chinese streaming platform Tencent.
More than 6,000 people watched the event on site. Spectators were required to wear face masks and pass through three security and epidemic prevention checkpoints, according to the Xinhua News Agency.
The hashtag of "League of Legends World Championship Final" had earned 4.71 billion views on China's Twitter-like Sina Weibo as of Sunday.
Many Chinese netizens expressed pity for the Chinese team but also showed their support to the team. Meanwhile, they also showed their respect and gave praise to the excellent performance of South Korea's DAMWON Gaming.
"I personally think that Suning played well in this final. The team members are still very young, and this was their first time entering the World Finals. Every member is doing their best to bring the game back to Suning's own rhythm in the final, and I think they tried their best," Sun Haoran, a 22-year-old game fan who has played the game for four years, told the Global Times on Sunday.
"I think the South Korean team performed better and their performance was consistent, and the members' humble and diligent attitude is worth learning from. Although the Chinese players have strong learning abilities, their mentality is not that stable, and needs to be improved," Liu Mengmeng, a 28-year-old fan who has played the game for almost seven years, told the Global Times.
Both fans admitted that the development of China's esports has improved a lot in recent years, which can be seen in advances in areas such as technology and player training and living accommodations.
However, Sun pointed out that the training should fit the Chinese team's own characteristics as previously, there have been teams that tried copying the methods of Korean teams, but still ended up losing.
"You can't learn the essence if you blindly follow the trend, so just be yourself," said Sun.