31st Tokyo International Film Festival kicks off in Tokyo
The 31th Tokyo International Film Festival (TIFF) kicked off Thursday, with some 100 films to be screened at theaters in Tokyo's downtown Roppongi and other areas in the next 10 days.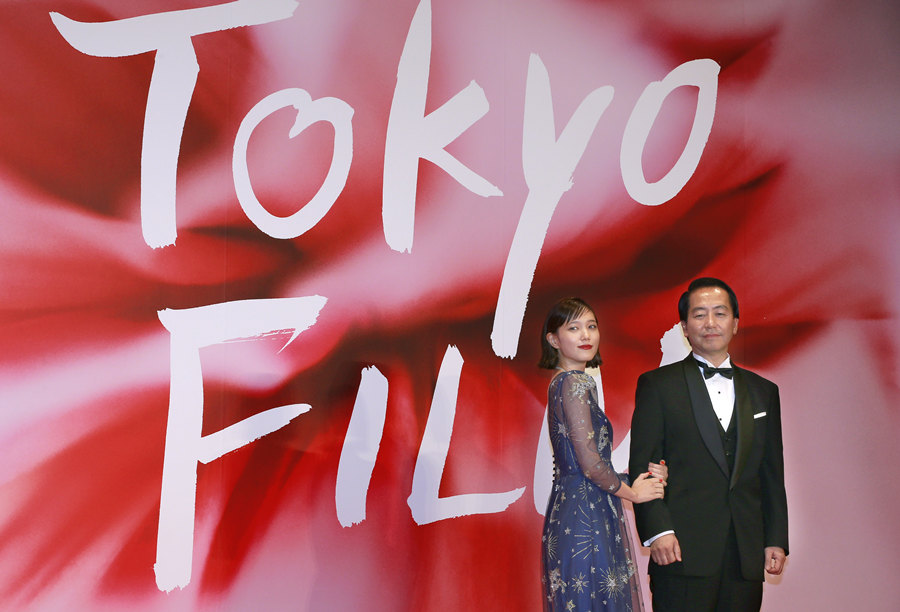 Japan's actress Tsubasa Honda, left, and director Fumihiko Sori pose for photographers during the opening ceremony of the Tokyo Film Festival in Tokyo, Wednesday, Oct. 25, 2017. ( Photo: AP)
A total of 16 works from around the world will compete for the festival's top honor Tokyo Grand Prix. The winner of the top honor will be announced at the closing ceremony based on the decision of an international jury.
Meanwhile, films will also compete for a number of other awards, including the Special Jury Prize, the Audience Award, the Best Asian Future Film Award in the Asian Future session established at the 26th TIFF.
The TIFF, which started in 1985 as Japan's first major film festival, is expected to attract tens of thousands of movie fans, students, professionals and buyers in a wide range of events in the next 10 days.