Boys Won't Be Boys?
"Save the children," writer Lu Xun famously concluded his classic 1917 short story "Diary of a Madman." A century later, some believe that it's boys, especially, who need to be saved.

In 2010, writer and educator Sun Yunxiao published his bestselling Save the Boys, in which Sun, together with two child psychologists, claimed that the country's young men are experiencing a "boys' crisis"—not only falling behind girls in academic performance, but also becoming increasingly emasculated.
Since national university entrance examinations (gaokao) were re-introduced 40 years ago, boys have accounted for 56 percent of the top scorers among China's 31 provinces. However, according to statistics published in 2017 by Cuaa.net, that proportion has decreased to 47 percent over the last decade.
Sun says this decline is reflected across the board, from school exams to achievements in university. In 2012, the Shanghai Academy of Social Sciences produced research showing that gender disparities in academic achievement can emerge as early as the third grade.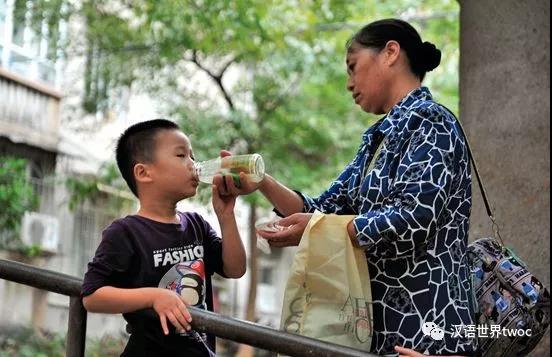 A child getting picked up from a kindergarten in Guangzhou.
Sun in Save the Boys imputes this to China's examination-oriented education system. "Teachers like well-behaved students. But boys are rebellious by nature, so they are very likely to be removed from the list of 'good students,'" he writes.
Sun also blames an ignorance about basic biological differences between boys and girls, claiming that their brains develop at different speeds. Allegedly, primary school boys develop verbal and written language skills more slowly than their female peers, but these abilities happen to be emphasized more in the current evaluation criteria. "Our examination-oriented education is unfavorable for both boys and girls," Sun writes, "but compared to girls, boys suffer more."
Sun is far from the first modern educator to sound the alarm on behalf of boys, nor the first to suggest rigging the results in their favor. In 2005, the foreign languages department of Peking University reportedly admitted boys with a lower minimum score, while Jilin University professor Yu Changmin admitted that their College of Foreign Languages often found excuses to eliminate female applicants, because they far outnumbered male applicants.

Sun's plea still hit a nerve, though. After its publication, the China Foreign Affairs University told Sohu that they planned to lower admission standards for boys; in 2012, both Renmin University and the Shanghai International Studies University lowered the bar for male enrollment in order to maintain a "reasonable"gender ratio.
By 2016, Zhu Xiaojin, vice-president of Nanjing Normal University and Chinese People's Consultative Conference member, was proposing a national solution: allowing boys to delay primary school for two years while they "liberate their natures, enjoy playing, and sharpen their thinking ability," so that "when they enter school…they won't be defeated at the starting line."
Opponents argue it's unfair to pander to one gender's lackluster performance. "Why can't girls score higher than boys?" asks Li Yichen, a teacher at the Affiliated High School of Peking University, who has a master's degree in gender studies. "So many fields are dominated by men, and no one feels it's a problem. Now that girls score a little higher in exams, it becomes a problem?"

"The logic behind [Sun's book] is, any field in which women outperform men is meaningless," Li adds, "and any system that allows women to have advantages over men is flawed."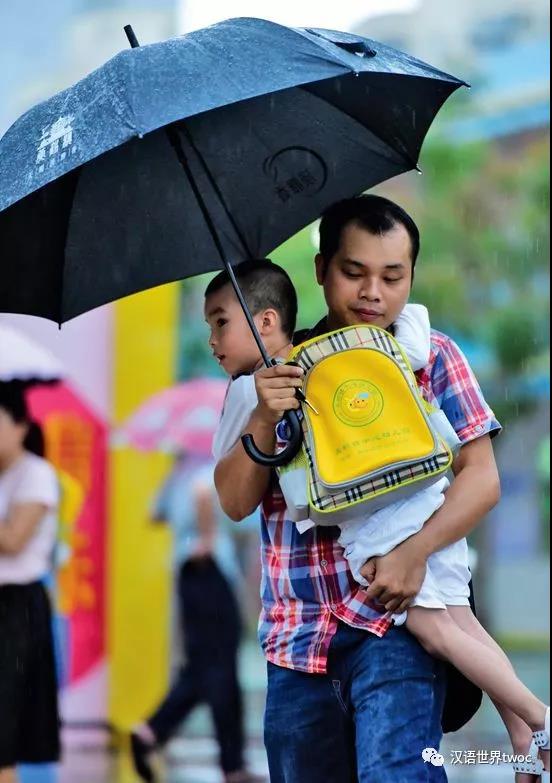 A father in Hainan carrying his son on their way home from school.
But examinations are not the only criteria in which boys are not measuring up. An alleged "crisis of masculinity" is also troubling some educators. "I wonder whether boys or men are less masculine today," primary schoolteacher Feng Lina tells TWOC. In her classroom in Kaiyuan, Liaoning province, she observes that "[boys] are less chivalrous in front of girls, less willing to take part in work, and tend to hold back when something happens."
Feng is not alone in her opinions. An informal TWOC survey of 15 kindergarten, primary and middle school teachers asked the question "Do you think boys today are less masculine than before?" Fourteen answered "Yes."
Since 1896, when the North China Daily News coined the disparaging term "Sick Man of East Asia," Chinese men have often been condemned for physical weakness. After the one-child policy was introduced in the 1980s, a preference for male heirs gave rise to the nickname "little emperors" for pampered only children.
Fawning parents were criticized for rearing a generation of coddled male good-for-nothings; the term "4-2-1" syndrome described four doting grandparents and two overindulgent parents, all pinning their hopes on one child. "We all say today's boys are more pampered than before. Many of them are afraid to take risks," says Wang Peng, a kindergarten teacher who works with Feng.

"Their looks and dressing style are also becoming effeminate, maybe influenced by Japanese and Korean pop stars," adds Lü Na, Wang's co-worker. Save the Boys takes direct aim at the aesthetics of delicate male stars, now known as "little fresh meat" (小鲜肉). Sun had scoffed that "so-called 'androgyny' is more about boys being effeminate, which can cause far-reaching harm."
Within the film industry, screenwriter Wang Hailin (The Assassins, Murder at Honeymoon Hotel) expressed similar concerns. "Male actors represent national ideology," Wang said at a recent press conference. "If the most popular male actors in our country are the most feminine-looking ones, it will threaten our national aesthetics."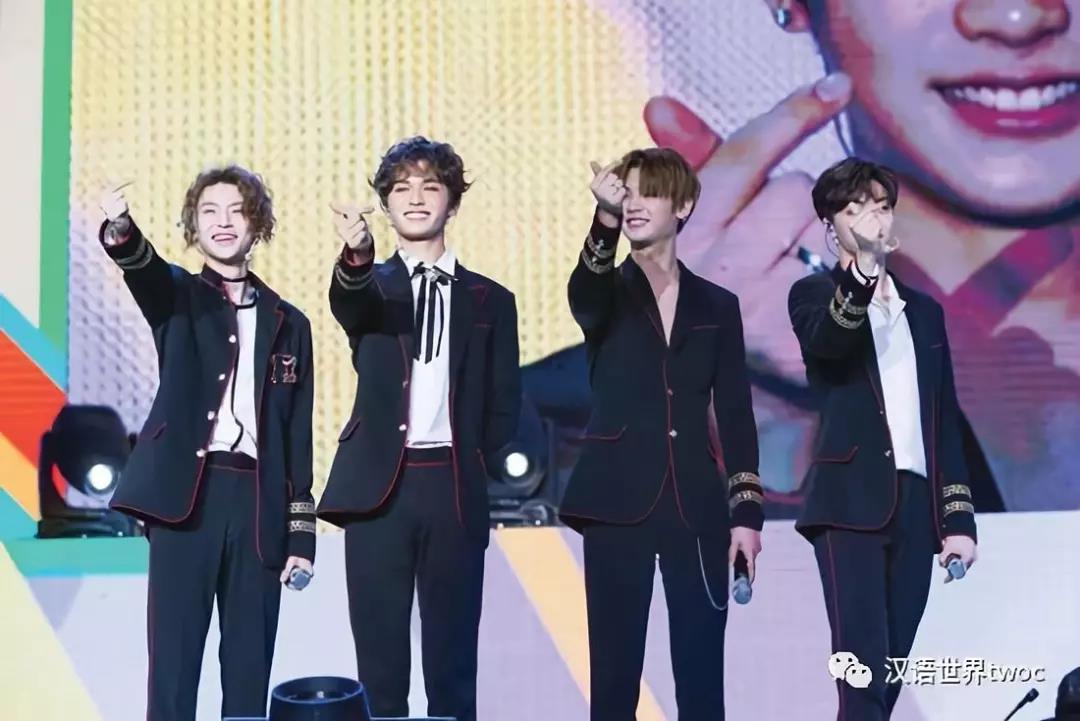 Popular Chinese boy band "Nine Percent" attending a fan event.
Li strongly objects to such old-fashioned standards, "The subtext is: Masculine qualities are good, so it's fine for a girl to be 'manly,' but feminine qualities are bad, so men can't have them."
Professor Zhang Meimei, who works at Capital Normal University's Education Department, believes the "crisis" is a sign of the times. "Today's women are more and more dominant, which makes men seem shyer and more introverted," Zhang said in an interview with Xinhua. "The second reason is, the mother usually plays the role of educator in the family, which makes boys more influenced by femininity."

This is compounded, Sun believes, by a lack of male role models in the classroom. "Children need both female and male teachers for their development," Sun told media start-up Sixth Tone, explaining that the shortage of male teachers at school has a negative influence.
While there is no evidence to suggest that male teachers are more beneficial for boys, some educational institutions have already taken action. According to the Beijing News, at least five provinces—Jiangsu, Jiangxi, Fujian, Hunan, and Sichuan—now offer free teacher-training courses for men to attract more males to the profession. In 2016, an elementary school in Wuhan set up a "male teachers' workshop," in which "man-to-man dialogues" were regularly held between boys and male mentors.

The same year, a Nanjing middle school established a "boys' education and activity class," providing extra physical training for male students by male teachers. Another "all-boys" class at a Shanghai middle school even exclusively introduced special "manly" subjects, such as martial arts, Chinese chess, and rock music. Little Men, a textbook purportedly teaching primary school boys how to be men, has become part of the curriculum in many schools.
However, Li feels much of the response has been in the wrong direction. "I think good education should teach that, no matter if you are male or female, you don't have to follow the traditional dictates of your gender," says Li. "Anything that you 'have' to do, due to the conditions you were born with, is against the universal values of freedom and equality."