Who might replace Mourinho at Man Uinted?
BEIJING, Dec. 19 (Xinhua) -- With the news that Manchester United have parted company with head coach Jose Mourinho, attention now focuses on who will replace the Portuguese. United have moved quickly and look set to appoint former player Ole Gunnar Solskjaer as interim boss until the end of the current season, but the identity of the club's next permanent head coach is a source of much debate. Xinhua takes a look at five of the likely candidates to take the helm at Old Trafford.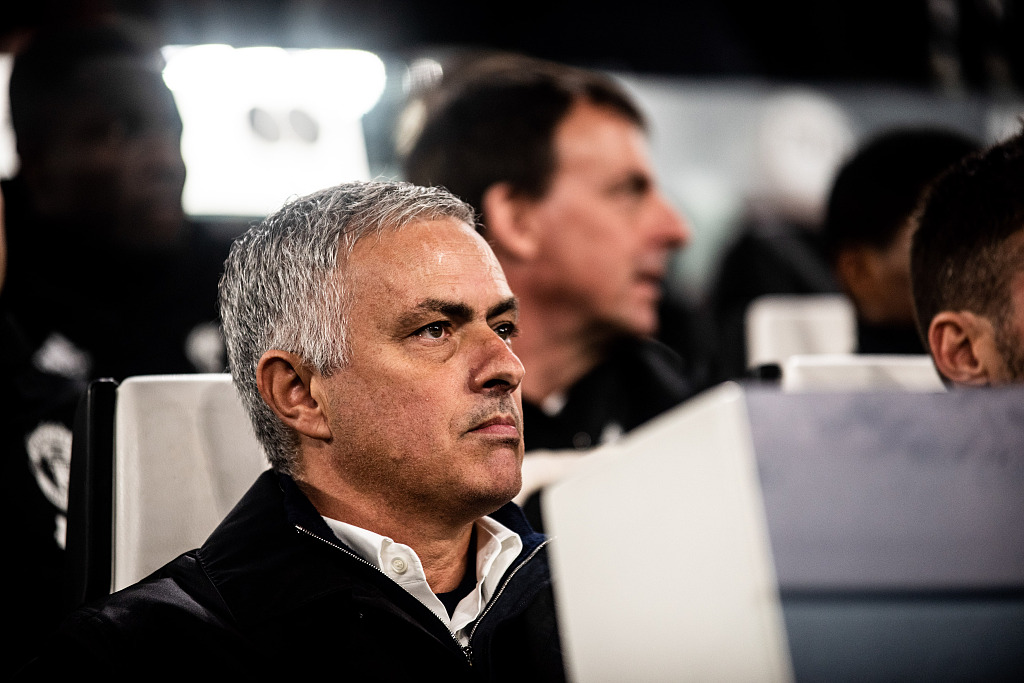 Mauricio Pochettino
The early favorite to take over from Mourinho on a permanent basis. Pochettino has been in charge of Tottenham Hotspur since 2014, and has won much praise for keeping Spurs competitive on a significantly tighter budget than United's. The Argentinian likes to play high-pressing attacking football, and players such as Harry Kane, Christian Eriksen and Dele Alli have thrived under his tutelage, prompting speculation that Pochettino could work similar wonders with the likes of Paul Pogba and Alexis Sanchez, both of whom are widely held to have underachieved under Mourinho. The 46-year-old has long been linked with the United post and has refused to rule himself out of the running, but has only recently inked an extension to his contract and Spurs chairman Daniel Levy drives a notoriously hard bargain. If United do want to prise Pochettino away from north London, they will have to pay handsomely for the privilege.
Zinedine Zidane
The purists' choice, Zidane has been out of work since leaving Real Madrid this summer after leading the side to three Champions League titles on the spin. Unfairly derided in some quarters for being fortunate enough to inherit a supremely talented squad, the 46-year-old's relaxed yet authoritative approach to management worked wonders at Real, and his standing in the game has only been enhanced by his former club's struggles since he stepped down. A legendary figure as both player and manager, Zidane would command instant respect in the dressing room, and there are few players who would not jump at the chance to play under the Frenchman. However, unlike other names being touted for the United job, Zidane has no previous experience of playing or managing in the Premier League, and his lack of English may also count against him. An intriguing option, but also a leap into the unknown.
Laurent Blanc
A teammate of Zidane in France's 1998 World Cup-winning squad, 53-year-old Blanc is also an ex-United player and is currently available, having left Paris Saint-Germain in 2016. The former defender is an imposing presence and his experience of dealing with big egos at PSG and with the French national team would serve him well at Old Trafford. Blanc's brand of possession football saw him win 15 trophies with both PSG and Bordeaux, and United fans would likely welcome the appointment of "Larry White". The Frenchman is known to be very particular about his choice of job, as his two-and-a-half years out of management attests, and it is unknown whether he wants the responsibility of restoring an underachieving United side back to its former state.
Diego Simeone
Much like his fellow countryman Pochettino, Simeone has forged an excellent reputation as an overachiever, with his Atletico Madrid side regularly taking the fight to Barcelona and city neighbors Real despite vastly inferior resources, even taking a memorable La Liga title win in 2014. Simeone has long been linked with a move away from Atletico, and after seven years at the helm the 47-year-old might decide that the time is right for a change, especially with several of his key Atleti lieutenants now the wrong side of 30. His brand of defensive, attritional football may have brought success, but is not always easy on the eye, and could prove unpopular with a United fanbase eager to see a more expansive style of play.
Antonio Conte
Another currently out of work, Conte shook the Premier League establishment when he won the competition with Chelsea at his first attempt in 2016-17. The Italian's tactical approach proved so successful that teams across Europe have subsequently adopted various iterations of his 3-5-2 formation. However, Conte's relationship with Chelsea's players and officials soured considerably during his second year in charge, to the point that his eventual exit was an open secret several months before the season was out. Having only recently parted company with an outspoken coach who fell out with several key personalities, United bosses may feel that appointing Conte would be more trouble than it's worth.
And the rest...
Experienced Italian Carlo Ancelotti has a track record of success and may feel like he has unfinished business in England, having been sacked by Chelsea in 2011. Bournemouth boss Eddie Howe has been widely praised for establishing the Cherries in the top half of the Premier League without sacrificing his attacking principles, but the United job would be a considerable step up. United legend Ryan Giggs took temporary charge of the team after the disastrous reign of David Moyes, but questions remain over his ultimate ability, especially after a mixed start to his current job as Wales manager. And the position has almost certainly come too soon for current United coach Michael Carrick, who only retired as a player last year and is believed to have been passed over in the hunt for an interim boss.