Brexit-hit EU staff ditch UK passports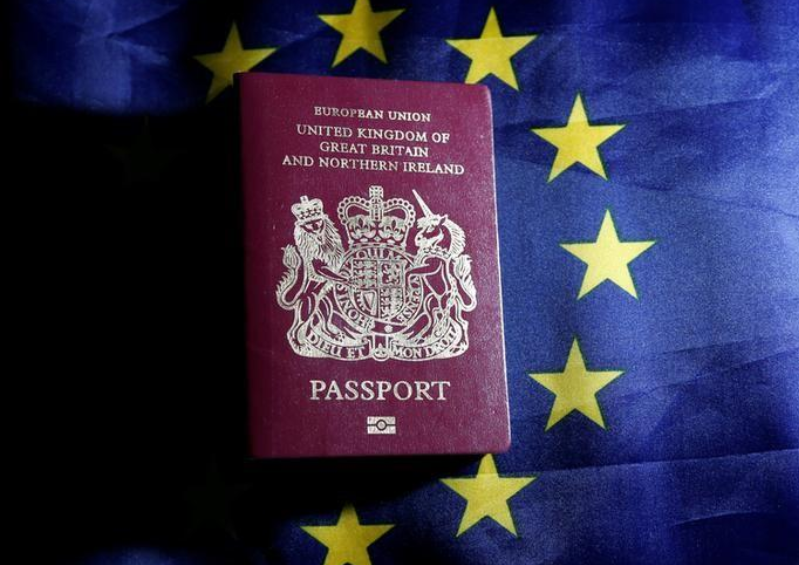 A British passport is pictured in front of an European Union flag in this photo illustration taken in Brussels, Belgium, June 20, 2016. (Photo: Reuters)
About one in 10 British civil servants at the European Commission has taken another EU nationality since the Brexit vote, but are nonetheless resigned to scant prospects of future promotion.
Figures from European Union data provided to Reuters and interviews reflect a pessimistic view of the future in Brussels for nearly 900 remaining British staff on the EU executive once Britain leaves the bloc in March next year following its June 2016 referendum.
They also highlight the role of nationality in EU career advancement despite a formal taboo on discrimination according to passport — as some Britons have already found to their cost.
"As Brits, our careers here are already finished," said one mid-ranking official with over 20 years service at the Commission who, like many of those switching, has now acquired an Irish passport through descent.
"But no one will see me as Irish. This is basically just an insurance policy for now."
President Jean-Claude Juncker gave British staff a formal undertaking in late March that the Commission would not exercise its right to dismiss them after March 29, 2019, when they lose the EU citizenship that is a normal requirement for employment.
But despite such sympathy at the top for their plight, Britons have already been voting with their feet.
Public data shows that on Jan. 1 this year there were 894 Commission employees whose officially recorded first nationality was British. That was down 135, or 13 percent, from a year earlier and 240, or 21 percent, fewer than at the start of 2016.
Internal data cited by an EU official showed that since May 2016 "slightly above 150" Britons retired, resigned or left at the end of the kind of temporary contract given to a quarter of the Commission's 32,000 staff; some 65 British citizens were hired, but all but four of these were on short-term contracts.